This boat has a special lead Wing Shoal keel which the owner reports works very well and reduces draught Greatly. making shallow creek exploration far less stressful!
On the line drawing above you can see the Dotted line of Wing keel option, and then the wider yet shallower rudder.
SEE below
Not the best shot, (scan of old print.). but you get the idea..
same here with shot of straight shaft, three bladed prop, and rudder
Forward cabin Twin decent berths, with big infill to double ( Or it sits as a steps half way up rather nice idea. The infill cushion are up on the shelf forward. Note heating outlet at floor,
The original cushions are under the owners made covers,
port side lockers in fore cabin,
#
and to starboard,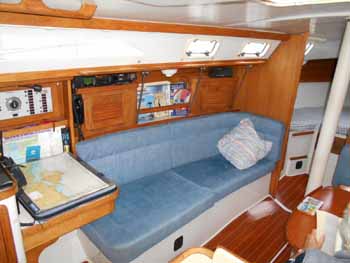 port side looking forward with Nav station aft facing left of shot,
Wonderful big dinette, starboard,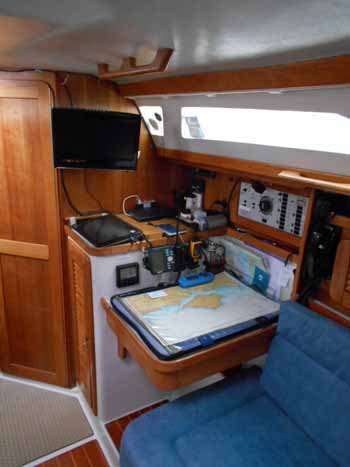 port side looking aft, Domestic electric panels, and flat screen Tv etc,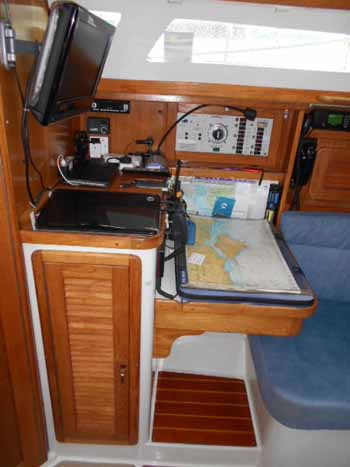 well organised, and locker under,
great big galley, starboard side, nice non slip floor,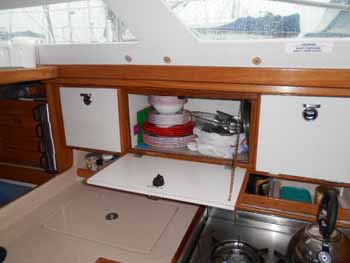 deep lockers
Decent Top loader fridge
starboard side view to aft cabin
lights over, and good light in from hull port as well as cockpit hatches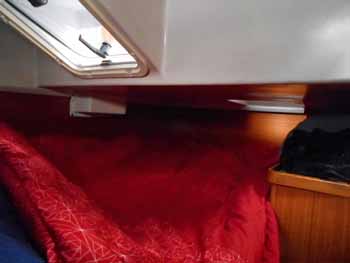 big double berth athwartships, note the sun light in from far side as well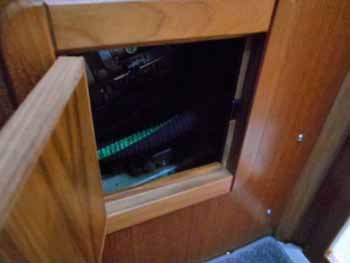 engine access in from starboard side cabin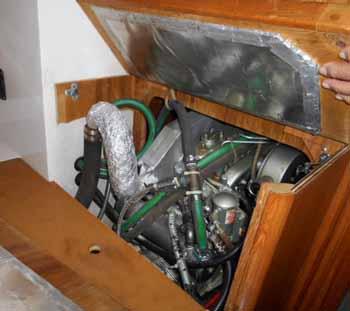 as well as front access from Saloon
neatly done, water trap/ silencer, behind shaft / gearbox viewed from Starboard side cabin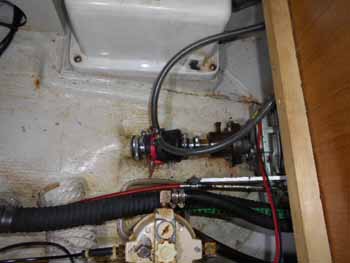 easy to access shaft exit,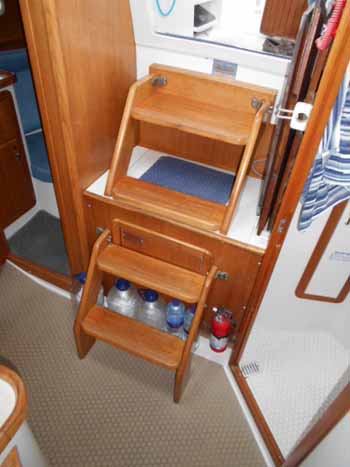 two part steps design helps it be managable,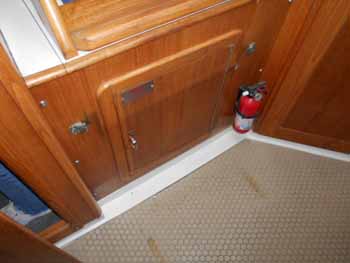 lower steps lifted away,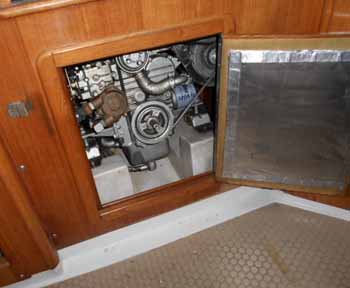 front of engine, easy for water pump and belt check etc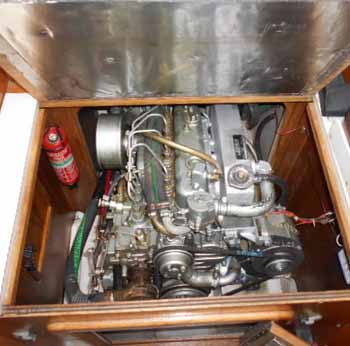 with top lifted, most other common bits easy enough, nice and clean in here..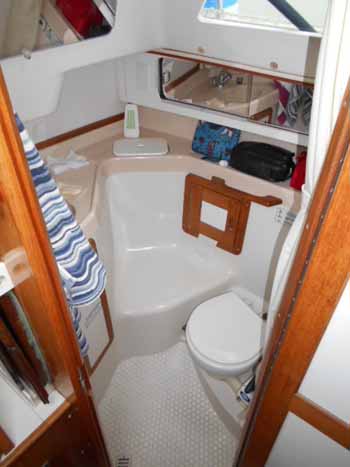 heads/ shower set to port aft of saloon,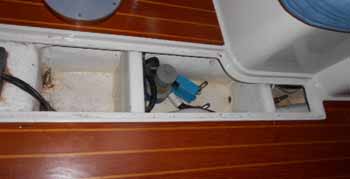 lift floors to reveal nice clean Stianless steel keel bolts,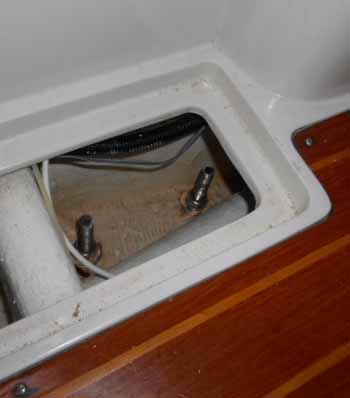 nice to see clean bolts ..