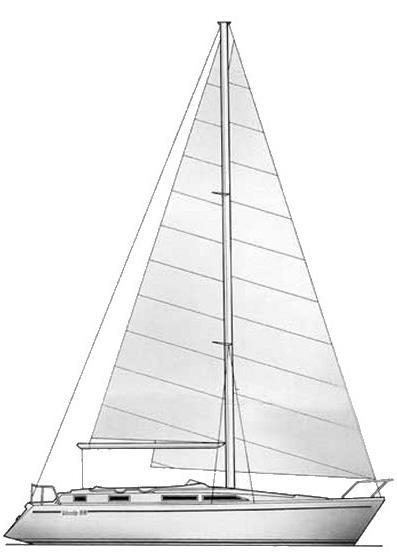 Rig Details, I (IG) 48' / 14.63m, J 14.83' / 4.52M, P 41.17'/ 12.55m, E 13.88' / 4.23m
Main mast Is Kemps alloy with Kemps Boom, last new standing rig complete in 2009,
emergency Forestay fitted,
permanant preventers fitted to Boom, Genneker pole fitted 2010 ( seldon) Furling mainsail by Hood servcied every year since 2012
Furling Genoa Hood, servcied every year since 2012,
Genneka little used,
All cars upgraded 2010, and new spinlock clutches 2010,
lewmar self tailing winches, 2 x ST46 two time smaller Self tailing spinnaker sheet winches, lewmar self tailing halyard winches, new 2010, all servcied on deck and mast,
Sail areas, ( Fore ) 355.92 Ft Sq / 33.06m Sq, Main 285.72ft Sq / 26.54m Sq

gereal layout below, Two heads and showers is a real boon, on a boat of her Length.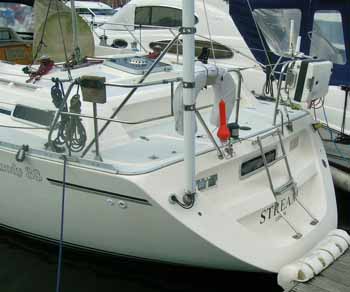 semi sugar scoop transom with moulded step. and drop swim ladder, opening window to aft cabin, diesel fired heater exhaust stb side, and 4 man Liferaft in a cradle on stb pushpit, (included)
bow, note twin rollers, and hoop on port side to take pole for cruising shute, Furling genoa, just back from service, Aug 17,
deck hatch keeps everything tidy when sailing with manual windlass mounted below,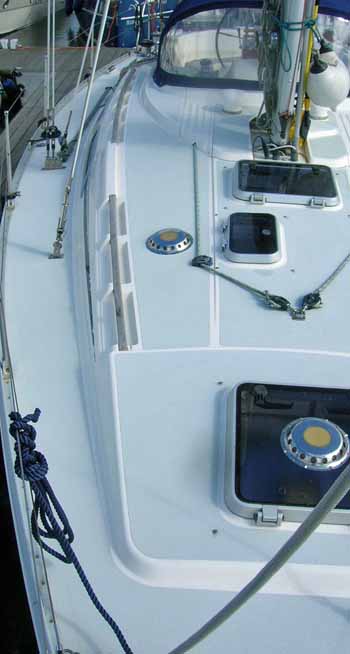 stb side looking aft, plenty of light and air below from hatches, original pale blue antislip finish has lasted well.
Nice extra, emergency forestay clipped ready to starboard side, NOTE the decal stripes are all being renewed as I type, so she should look very smart when this cosmetic detail is attended shortly !!
port deck looking back, spinnaker pole on mast , short cruising Shute / Genneka pole, / bowsprit laid on deck, note various control lines run under deck moulding aft,
Deck stepped mast, with compression pole beneath, gas Kicker,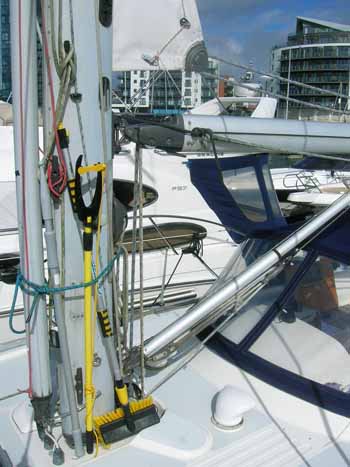 port side view, Main just back from Service at sail makers ( Doyles) Aug 17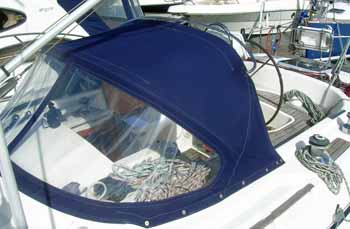 recent full spray hood, 2017, !
"Scan strut mast aft, with Garmin Digital Radar scanner, and GPS antenna, and TV aeriel all on here life belt with lights obvious and auxillary bracket to port side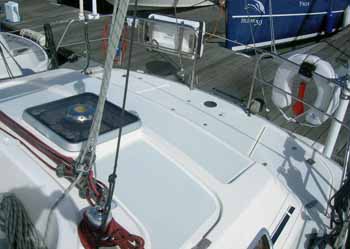 aft deck, deck access lift lid deep lockers, one has drained gas bottle stowage,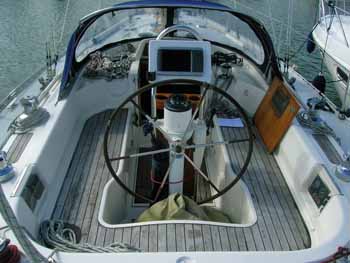 nice big easy wheel, recent garmin radr/plotter screen on binicle, in purpose made GRP Pod,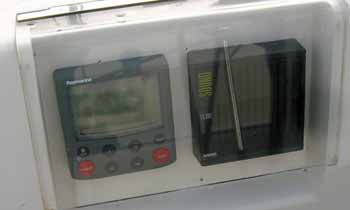 Raymarine autopilot head with VHF extension speaker to port under lift perspex cover,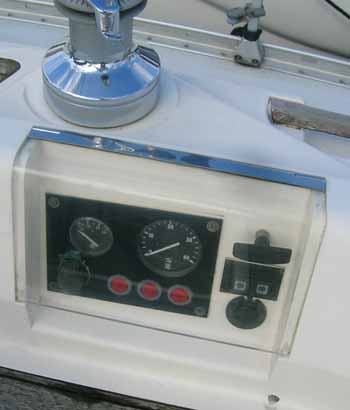 Engine controls/ Instruments , Recent LEWMAR BOW THRUSTER ROCKER SWITCH, ( there is also a remote unit for this which is super handy when short handed!) and 12v socket all to stb under lift cover
Cockpit table and mug holder NEW Varnish on these AFTER I took these shots, I will try and return!!
usual wind instruments speed log echos etc, above garage, with recent GPS Plotter bracket over,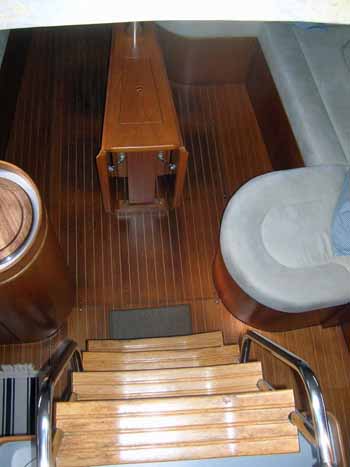 View down,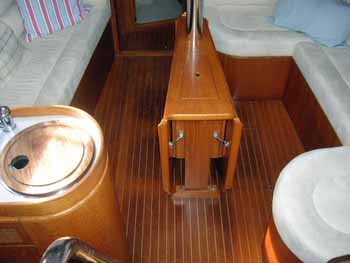 Fully Refurbished interior, to very good effect, with new upholstery, carpets Curtains and scatter cushions combining to give a bright fresh feel to the traditional warm interior. Giant Double drop leaf table amid ships, galley to port, large dinette to stb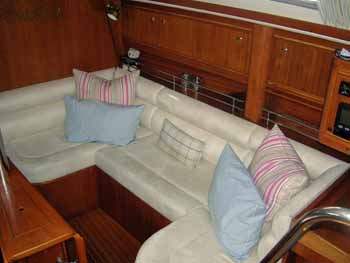 very smart, lockers under, and behind, with decent Stainless fiddle rails on shelf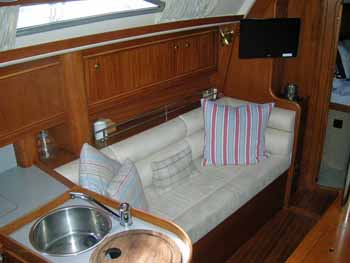 same to port,note recent flat screen Tv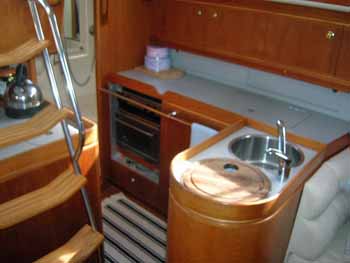 bad shot , (out of focus will try to amend, ) galley set to port, with doorway through to aft heads, shower, and on again in to aft cabin, Gimballed cooker. Deep stowage, top loader fridge,
extra lockers built in to unit over fuel tank. gas detector above kettle
Main battery switches, note Part One registered,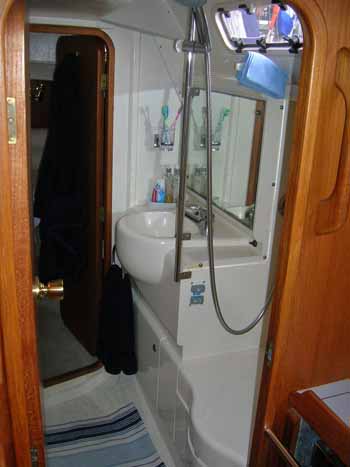 looking aft from galley down port side, , super shower/ heads space,
folding shower screen,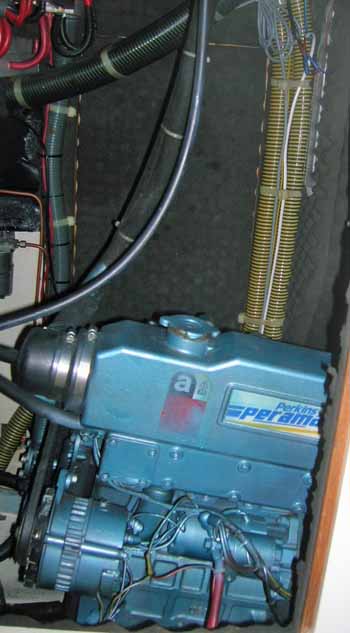 engine access panel,
all moulded interior, easy clean.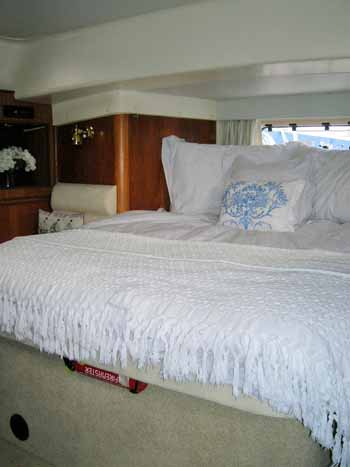 Wonderful aft cabin, with centre bed, new carpets, etc, all very smart.
port side, hanging locker etc, opening aft windows,
stb side, dressing seat, alongside bed, 240v heater fitted,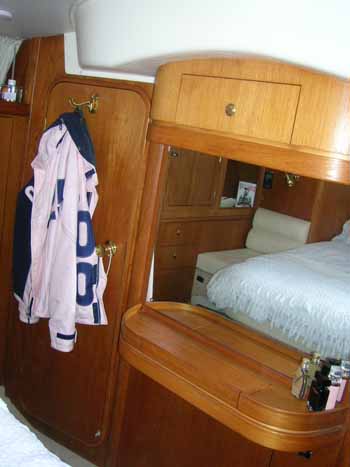 forward vanity unit, with engine access beneath,
aft engine
stb side cabin door , open looking forward, to side cabin/berth, Note heater outlet beneath
looking aft into trotter box, LOTS of lockers,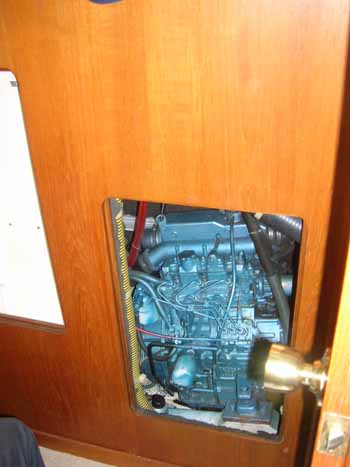 stb side access to engine, with wet locker aft of that
nav station set to stb,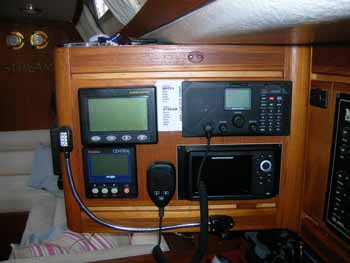 some great kit, full details to follow,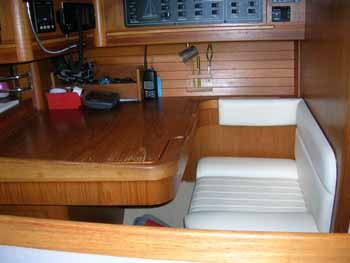 Re Upholstered seating,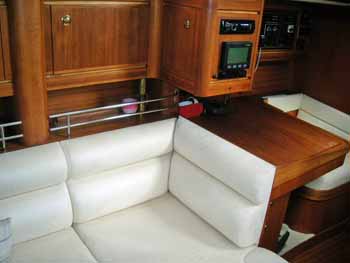 recent Stereo, top,
forward end of saloon, looking forward to fore cabin, heads right of shot, with two entry doors, one from saloon, one en-suite
electric heads,
vee berth forward with hatch over with pull blind, great under deck lockers,,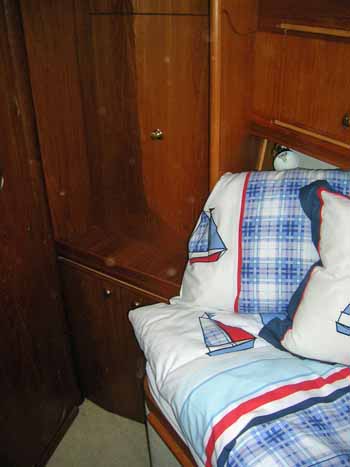 hanging space to port,
better shot with cabin door closed looking aft, NOTE LED bulbs in most lights
under floor access to log,
Note EPIRB McMurdo 406. included, up by nav station reach from cockpit,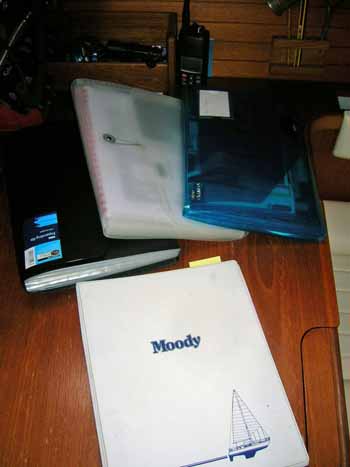 all owners handbooks and instructions filed,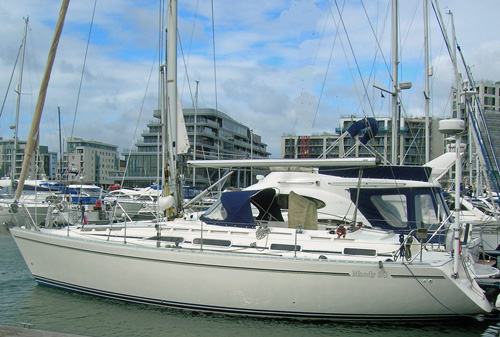 very smart well equipped example,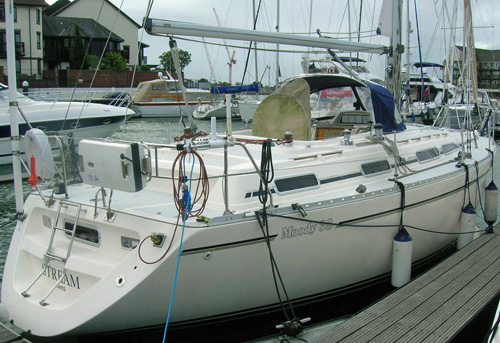 Once the new DECALS have been fitted she will look very smart indeed,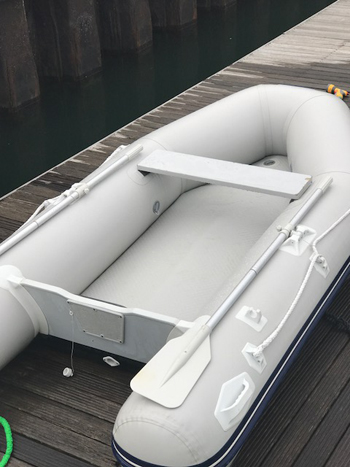 260 2012 dinghy included in sale..