double bow roller, Stainless Bruce anchor with 30+ M chain and 30m nylon
hatch covers windlass, Note wear plates at Cleats..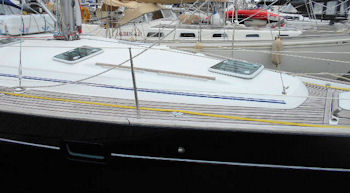 three hatches ahead of mast,
two hatches aft of mast, note selden Gas kciker,
Decent Windlass, and room for a couple of fenders in chain locker
Non slip strips to hatch tops, obvious safety lines,
Teak nice and clean and really quite "flat".. water filler left of shot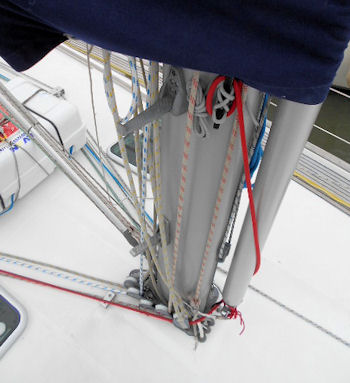 spinnaker pole stows on mast, all controls run aft
the liferaft is a Hire one.. so not included, Note main sheet track ahead of sprayhood,
so cockpit is beautifully clear,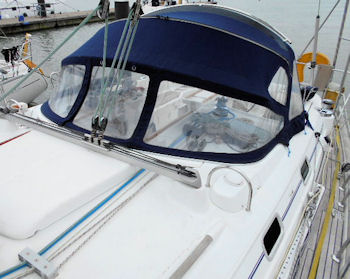 Nice spray hood, note crash bars/ Grabs over deck vents,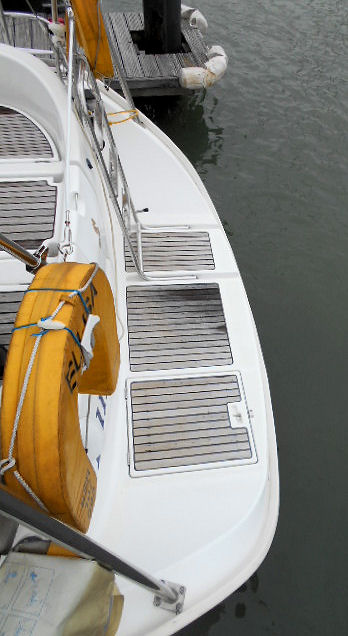 transom, sugar scoop, deep drop down ladder,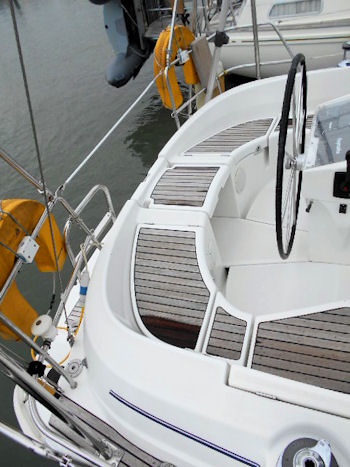 aft cockpit, central section lifts away to access aft platform,
Wheel steering, recent C90 plotter, with Tridata, wind instruments etc.. and autopilot,
Fuel guage, and engine instruments on prot side, note 12v Outlet
Deep cockpit locker aft to starboard,
gas locker to port, can take two larger Calor gas cylinders ( currently two 907 Camping Gaz, )
starboard side locker,
double leaf cockpit table with central store, just being re varnished!
aft S/S arch with mounted Recent High Spec Solar Pannels, as well as nav light and Antennas.
This Frame may not be included, There is a full bimini frame and cover included,
Recent Stack Pack Main with Cars on Fully battened Mainsail,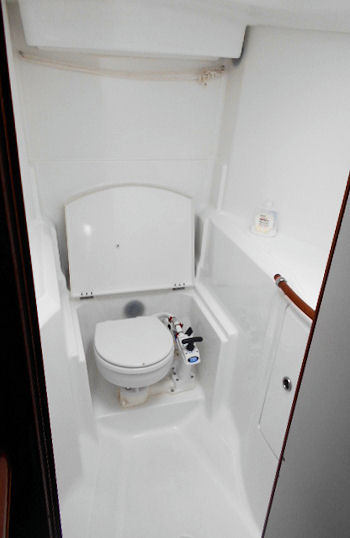 Manual toilet straight to sea, forward ( No Holding Tank aboard)
basin starboard with lift out shower head,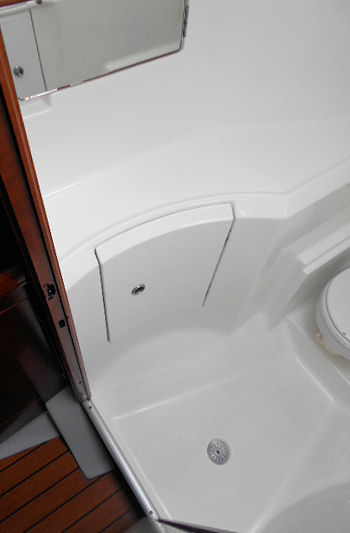 lockers to port,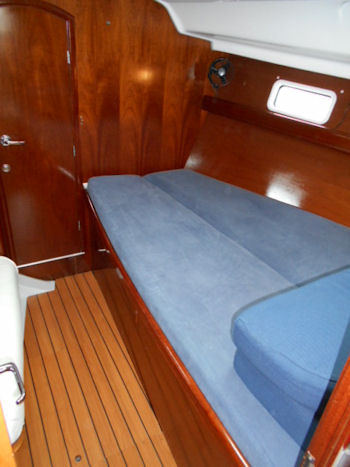 Fore cabin, berth to starboard, Recent Upolstery, and infill cushions that sit on table top in saloon,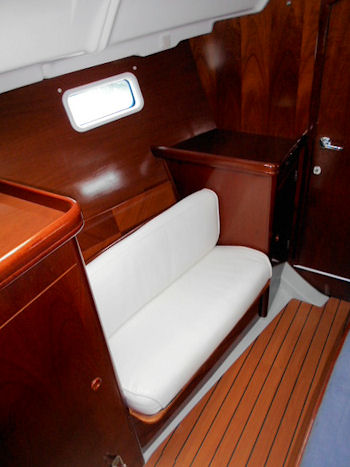 nice dressing seat to port, and plenty of stowage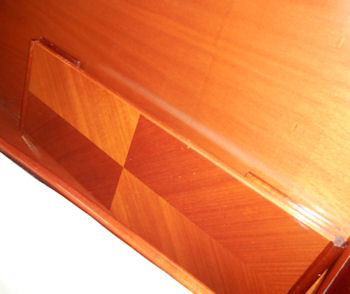 saloon table infill leaf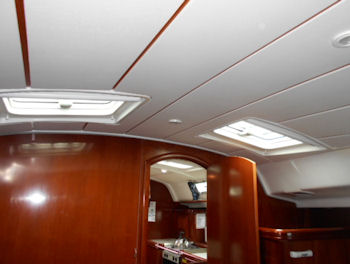 deck hatches in cabin with black out screens and insect nets,
great galley set to port ( looking aft)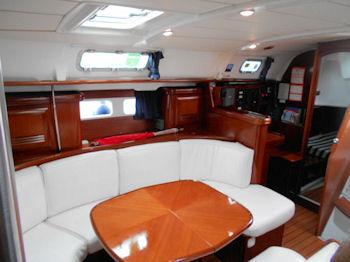 extendable dining table, looking over to starboard, Upholstery replaced with Vinyl few years back,
This drops to make a double berth,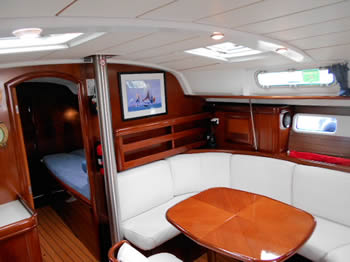 starboard looking forward, lots of "openers"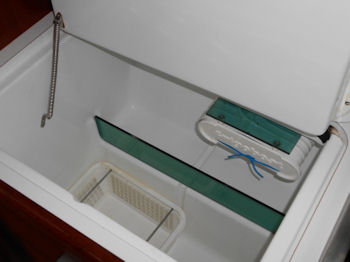 decent top loader fridge with Ice tray,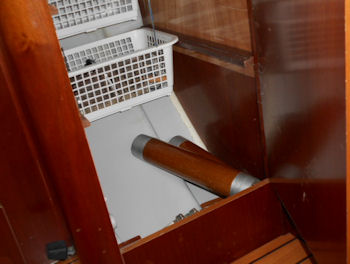 plenty of galley stowage generally, Note two short table legs to make up berth,
under dinning area, access to bilges, and Keel bolts, ( look nice and clean)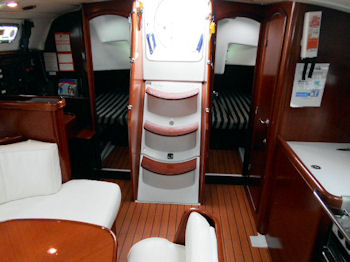 aft steps to companionway, with door each side to twin aft doubles,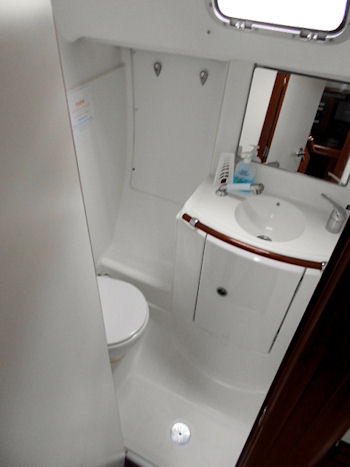 aft / day heads/shower set to port, aft of galley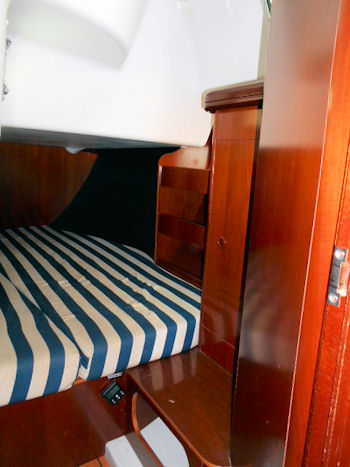 port aft cabin, original upholstery, note heater controls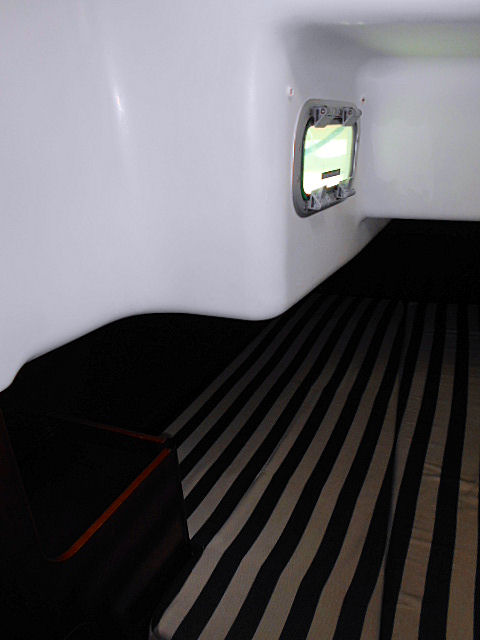 opener to cockpit as well as deck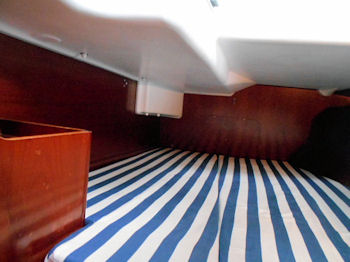 good size berth,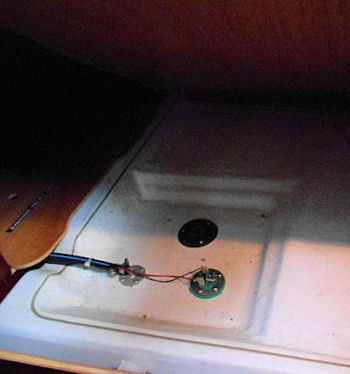 aft water tank under
and as usual on Beneteau's easy service access to most stuff, this is aft of engine, Fuel tank, and shaft exit access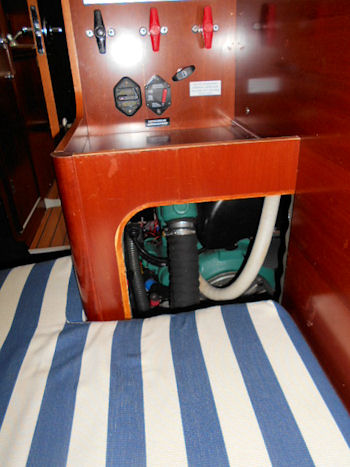 forward end of berth, small extra access panel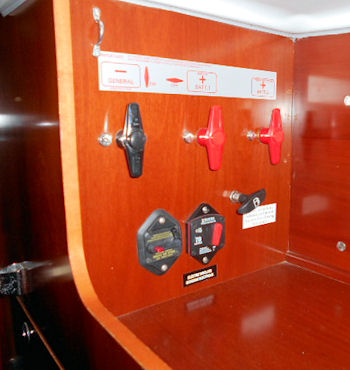 Breakers on winch and windlass, as well as Battery switches,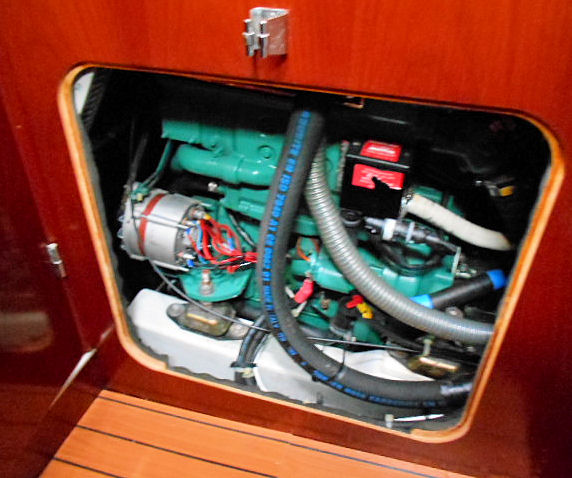 port access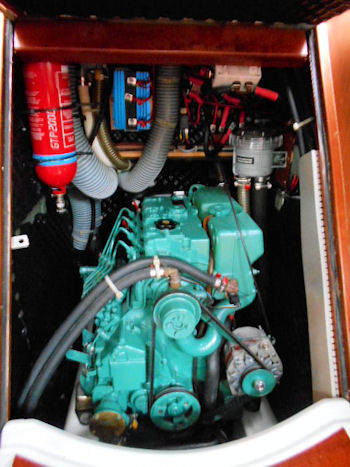 forward, under the lift up cabin steps, recent fire extinguisher, beautifully clean in here!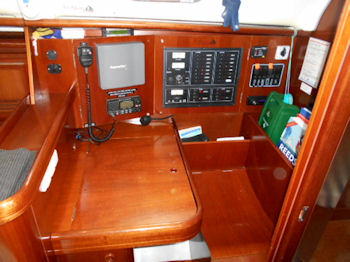 Nav area, set to starboard, facing forward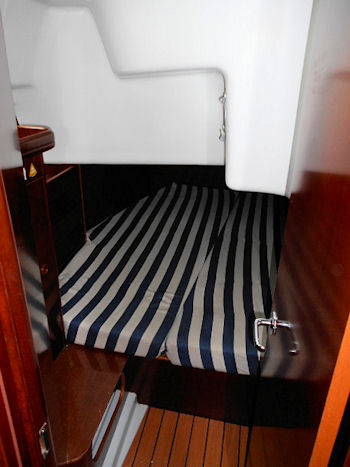 door aft to starboard aft cabin,
openers in here as well. and one hatch over. , clip on covers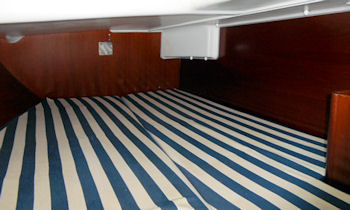 again good size berth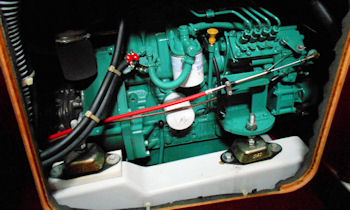 and more access to the engine, VERY clean..
batteries under berth, currently is trialling a "Sonic" antifouler, which is not included..
under nav seat, full safety kit,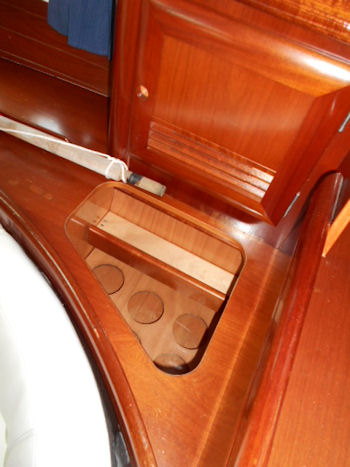 drinks locker ahead of nav station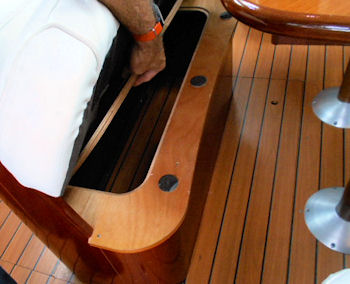 locker under midship seat at dinette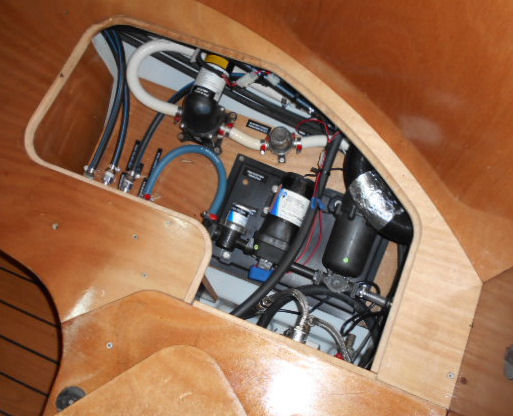 great services access, this for water pumps etc, under starboard settee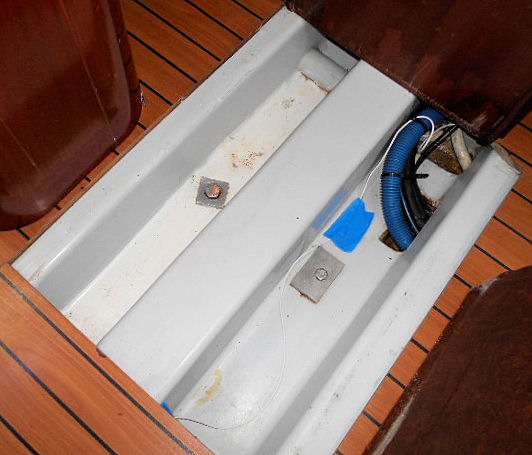 and aft keel bolts also clean and nice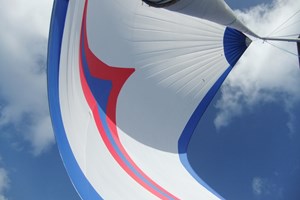 Full Spinnaker
2009 Round the Island.. For fun, left plenty behind her!!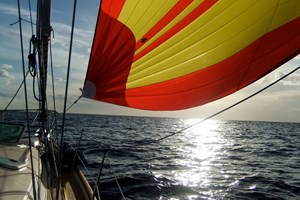 Cruising Chute, ( genniker)
general layout,
roaring over to Cowes, Recent main recent Genoa, BIMINI shown in this shot,