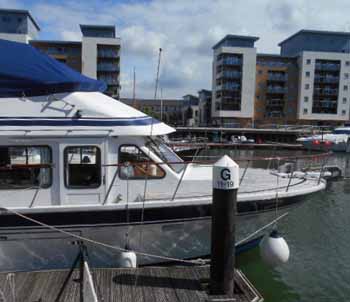 forward, side door to lower helm, good sized return wind screen to flybridge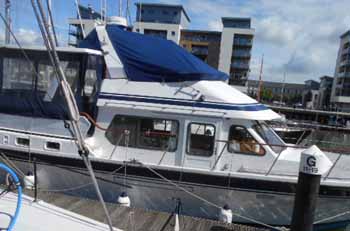 Fly bridge cover,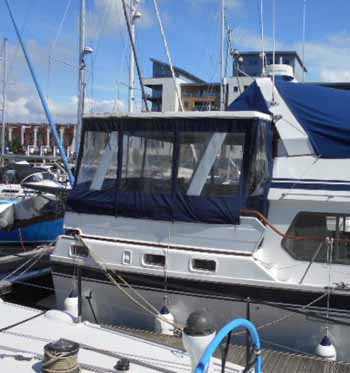 ALL Very recent " Curtain Pack" side canvas to aft cover for aft deck, making this THE place you spend lots of time!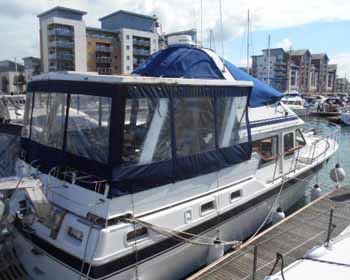 Huge socializing space, and each section will lift/roll up as you wish,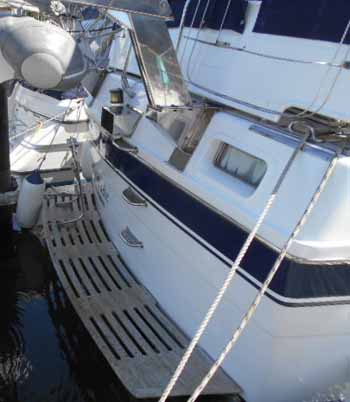 lareg fender baskets, Note passerelle stainless base mid ships,
Note stainless wear plates outside each deck cleat.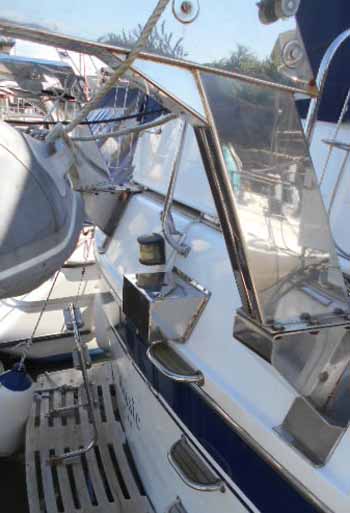 better view of Passarelle base socket (passerelle being stored in owners garage).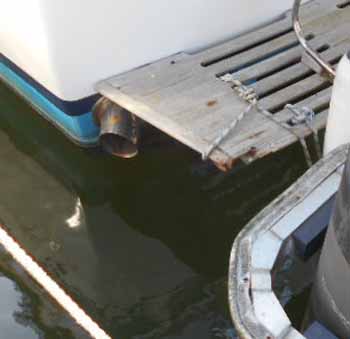 aft corner port, slight dammage to platform, no drama but wants a bit of Teak scarfed in..
Note the exhausts are angled out to reduce vortexing of exhaust behind the boat underway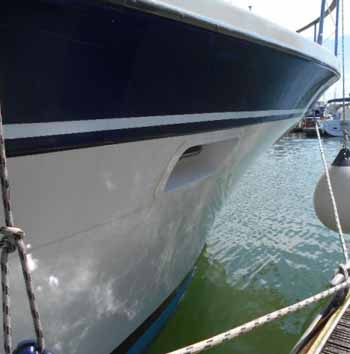 lots of Flare on hull forward, helps, give dry decks, and lots of foredeck area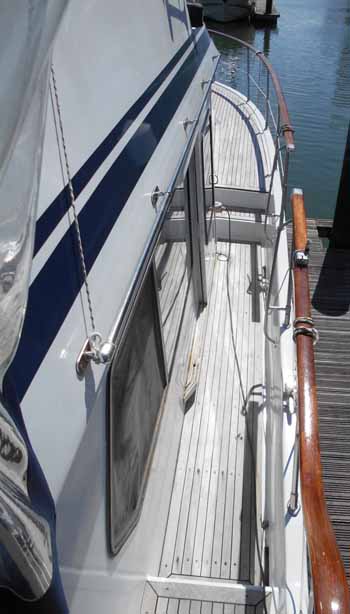 Great space to allow crew to walk a lap of the boat, Nice rails all round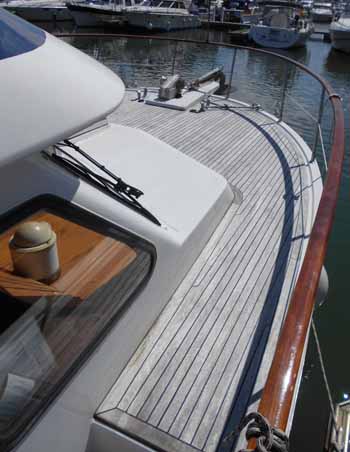 Teak is in generally very good order, with very few caps missing, and only one or two small bits wanting any attention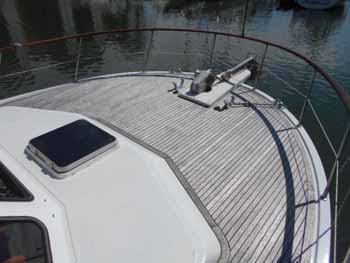 wonderful platform to work anchor from, windlass with three sets of switches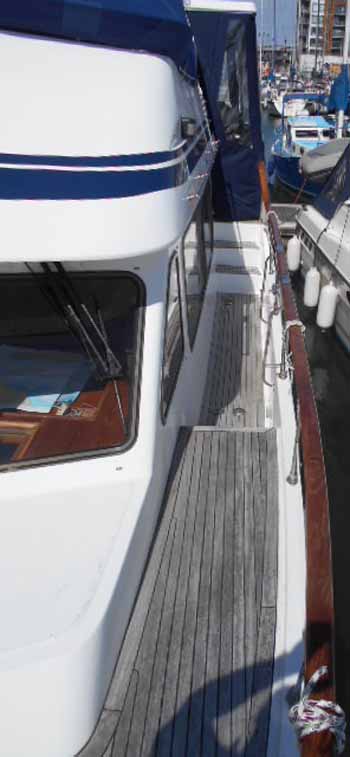 port side deck, good eyebrow over screen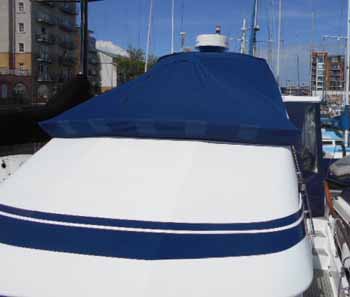 really decent screen, recent, and recent cover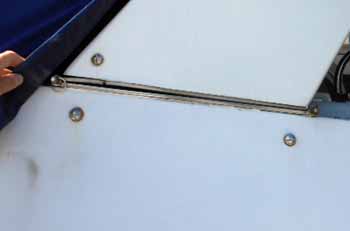 Hinges to arch..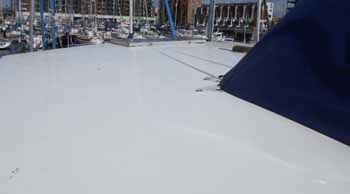 aft deck canopy area, with 80W Solar panel at aft end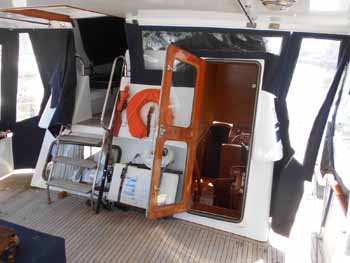 aft deck entry and steps to fly bridge, raft left of door, recet life belt and Floating light, easy three steps to Fly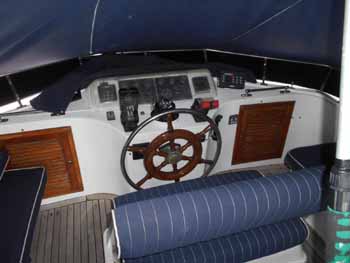 Fly bridge controls, big lockers forward under mouldings,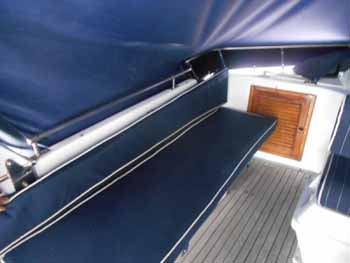 seating port,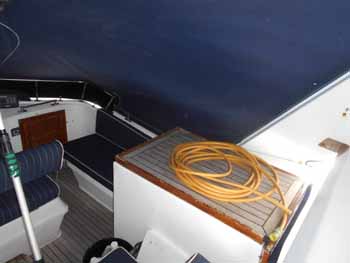 and to starboard, teak top to lower cabin entry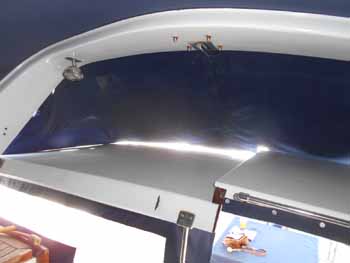 cover aft of arch,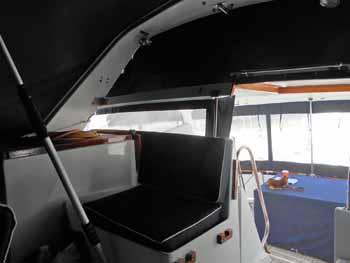 aft seat, and there is a drop in extra seat,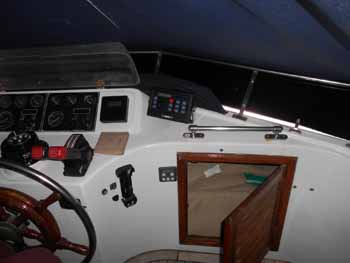 these lockers are a really useful space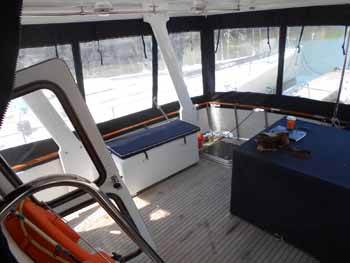 looking across deck to aft starboard corner, recent full canopy "Curtain Pack"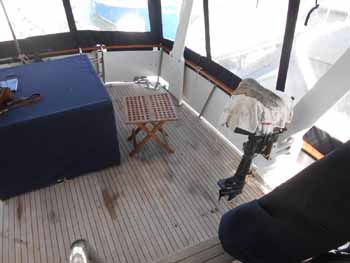 just such a great space , I am sure you would "Live " out here as much as possible, certainly in Hot weather,
Full table and seat set under smart cover Dinghy auxillary on bracket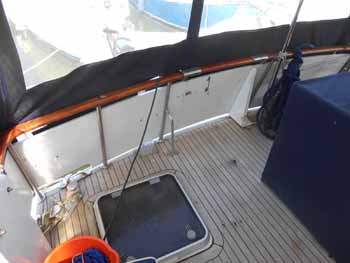 aft gate mid ships, and escape hatch from aft cabin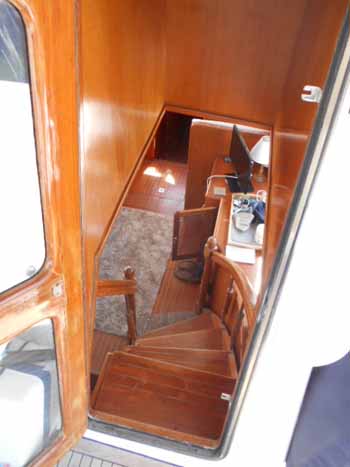 Cabin entry,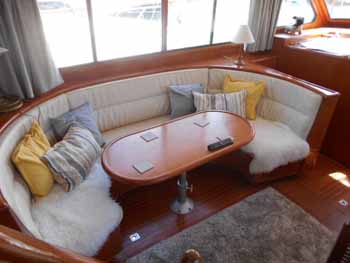 saloon dinette set to port,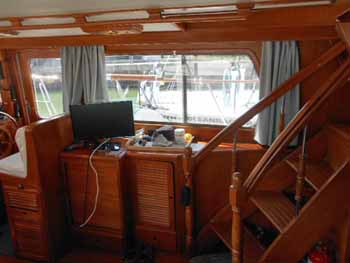 and lockers to starboard, TEAK ,, solid ,, where ever you look, adds real character to this sort of boat, and is easy to maintain,
even if bits want a rub down and re finish.. its easy compared with modern systems.. and thin vaneers let alone the MDF generation!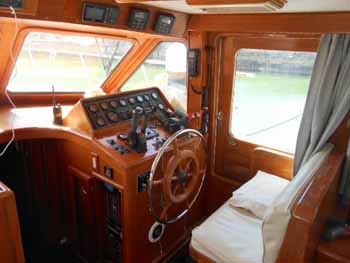 Lower helm, with sliding opening door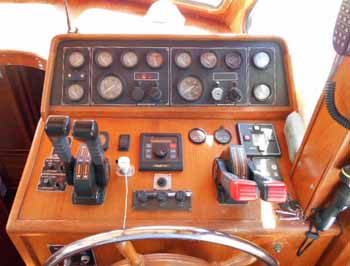 Simple dash, twin levers..( Bow prop controls pad to right)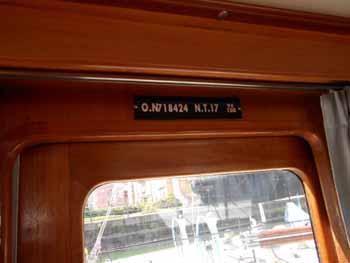 Part one registered,, at least has been,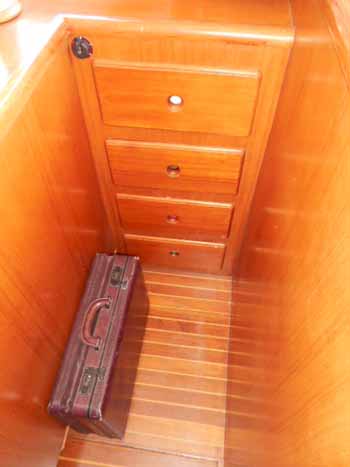 Typical solid simple woodwork, drawer set to port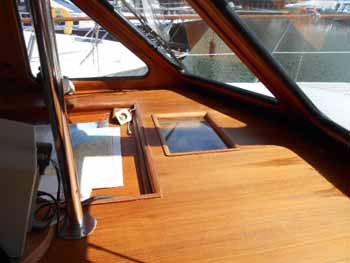 clear light panel over port bunk room, with chart table left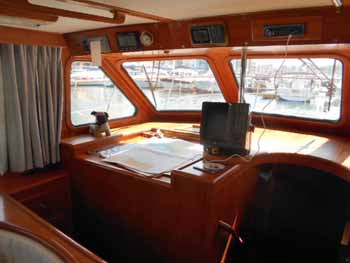 so much space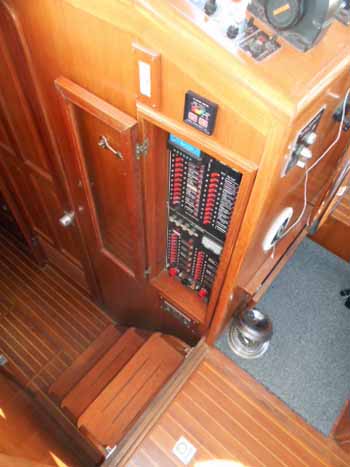 Domestic panel just by stesp down forward,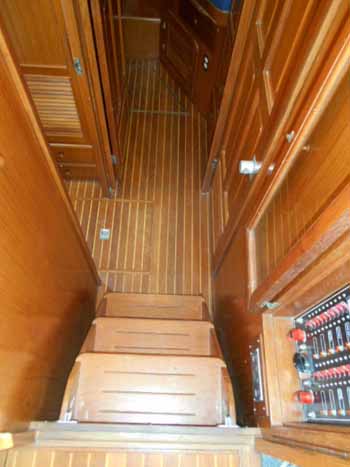 More Teak,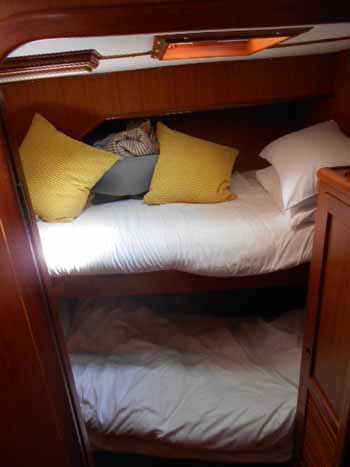 bunk cabin to port,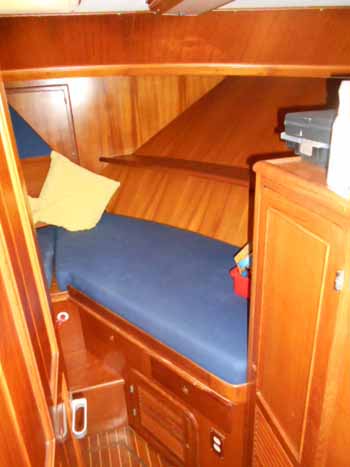 forwrad cabin, two really good berths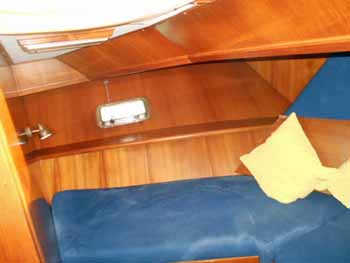 port side, opening hatches, and ports,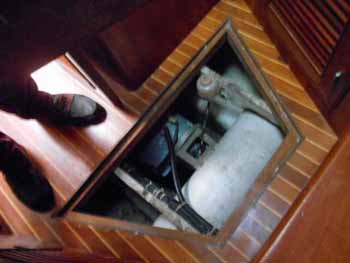 Big Bow prop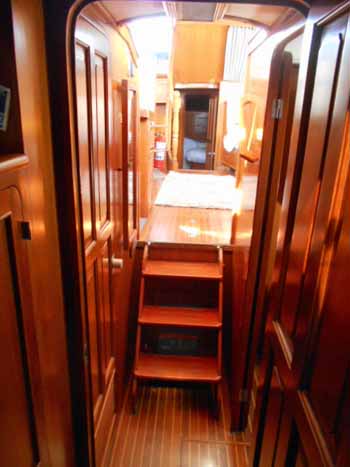 Looking aft from forward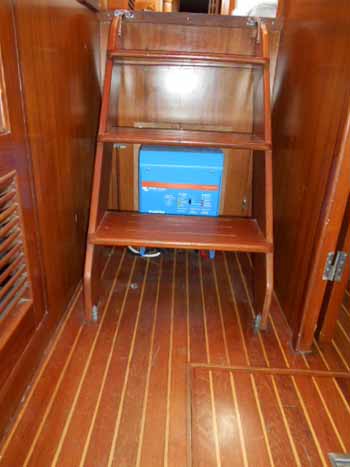 There is an access door usually through her, it now has a recent Charger system mounted here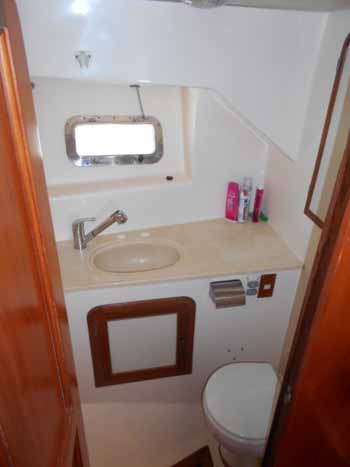 forward heads to starboard,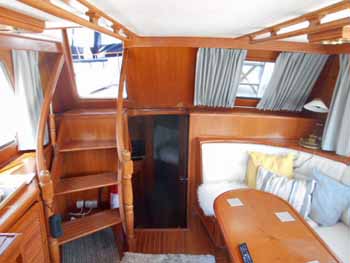 looking aft back up in saloon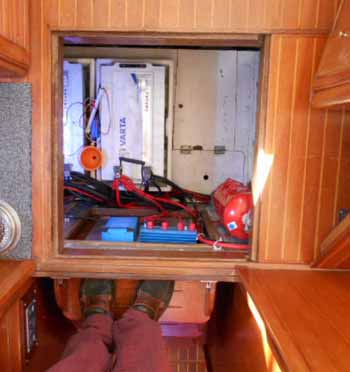 forward saloon floor hatch up, b easy drop in here to engines, LOTS of the floor will lift for serious access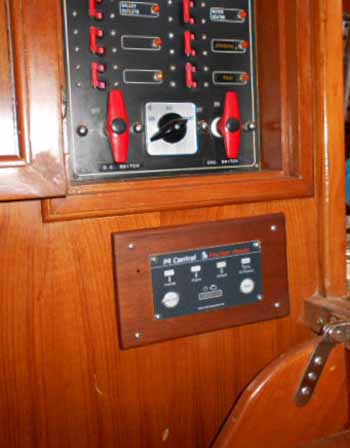 Recent generator, controls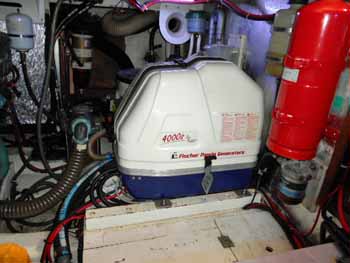 4KV, forward in engineroom,
Huge space in here also, plenty of room to get round her Volvo 306hp's ( TAMD61A)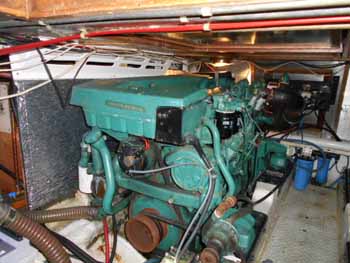 starboard engine looking aft,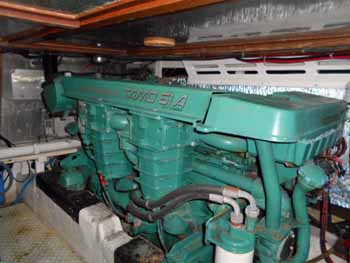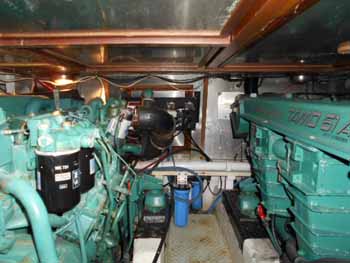 plenty of space between them also..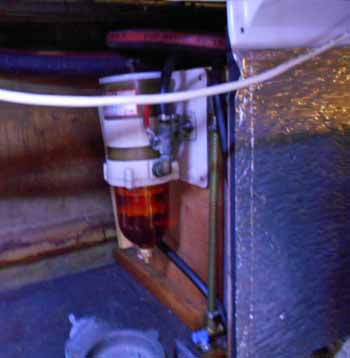 fuel filters forward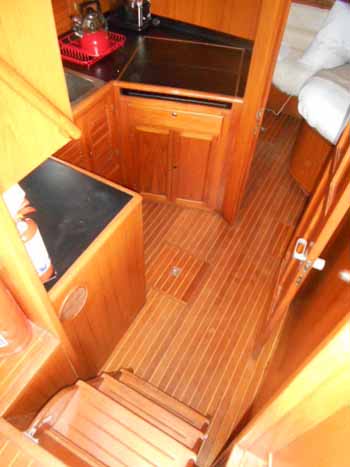 just at aft saloon, looking down to galley set to Starboard,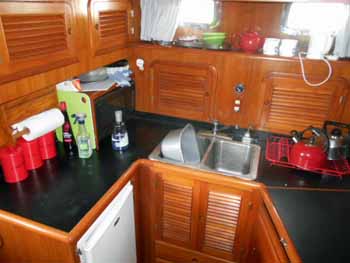 LOTS of storage , beautiful Teak Louvered doors,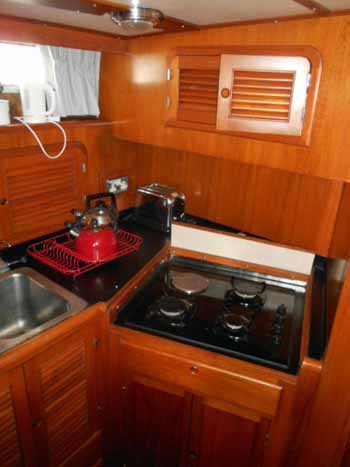 three burner gas with one electric burner,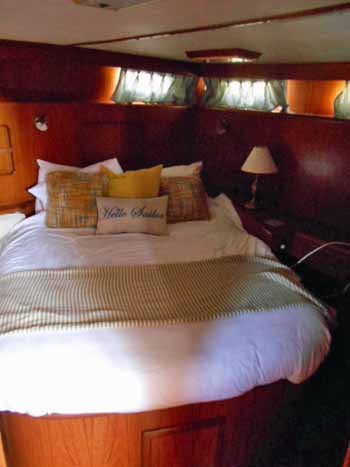 aft cabin, berth set at an angle in to port aft corner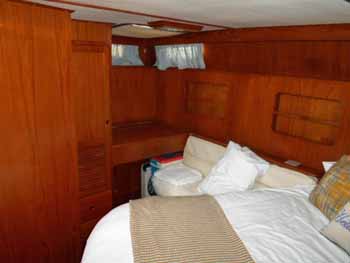 starboard aft corner, (Terrible photos here sorry I will revisit boat soon)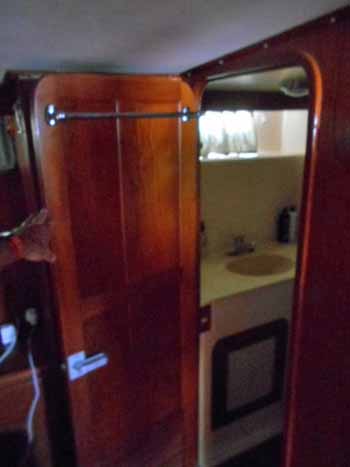 door in to en-suite port side,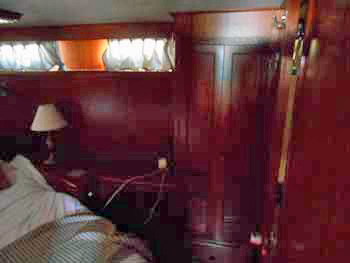 not sure what happened with My Camera, Ill try again soon,
this is the big hanging locker to port,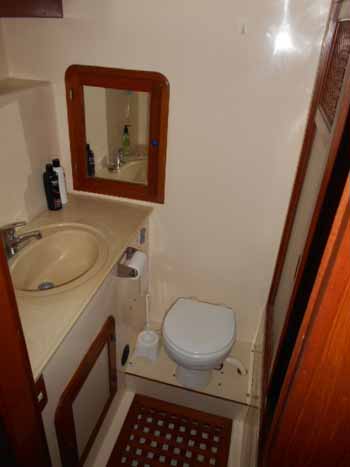 recent electric heads,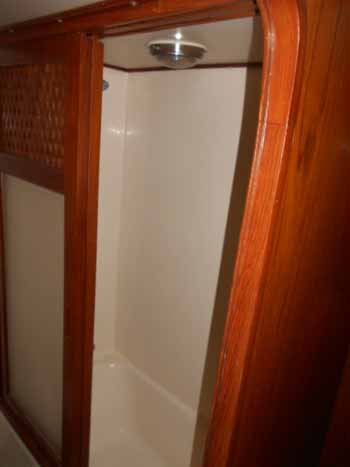 hip bath, with shower over right of shot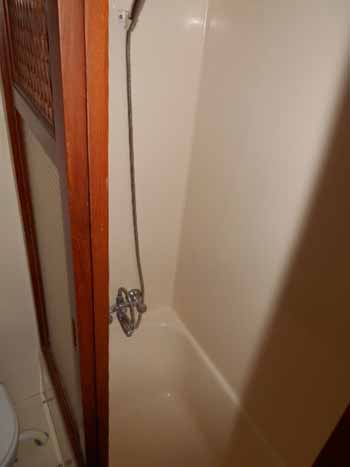 Luxury !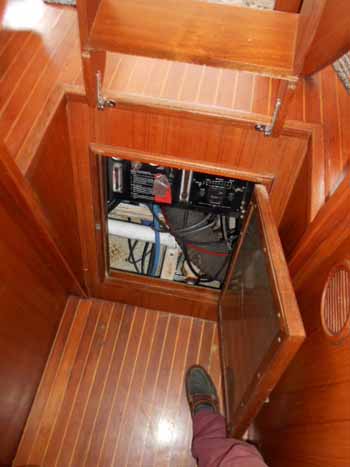 aft access door in to engine space,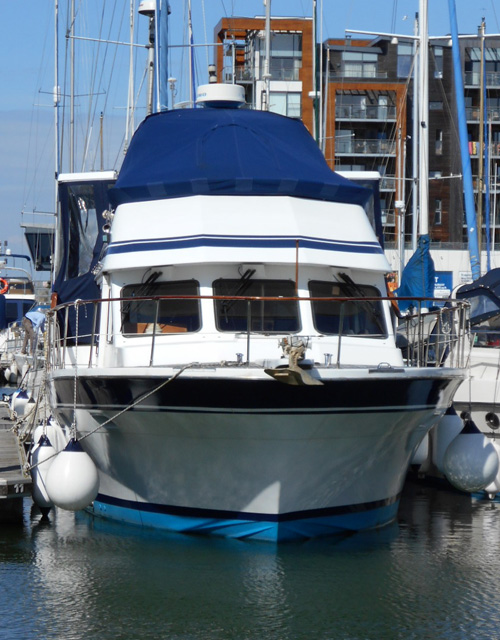 These boats are very popular,, and as a Holiday base.. what could be better !