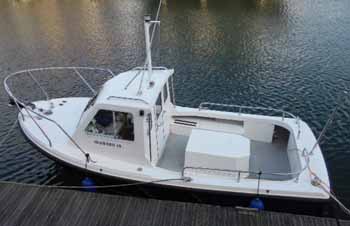 2018 pics Note additional cockpit step lockers built in by the factory for this owner
also note she has all the stainless rail options, Decent pulpit, and stern rails and top mast and wheelhouse roof rails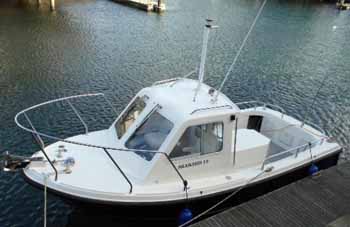 she also has twin decent wipers, side opening alloy windo option, decent bow roller, and Bruce anchor with electric windlass etc.
2018 pics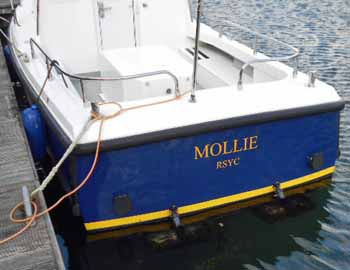 Trim tabs, and full "D" rubber options with fender all round and side pieces
2018 pics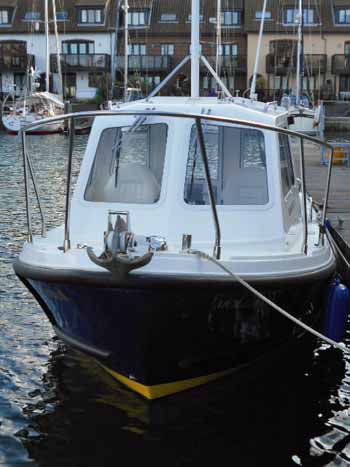 every bit the harbour launch look about her, very smart simple boat to use and enjoy, with
well protected prop, and diesel economy.
2018 pics.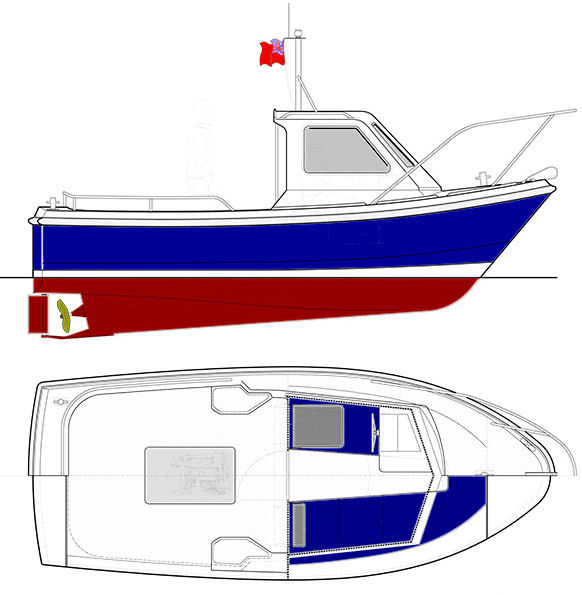 this one has additional longer step locker boxes each side than shown in this drawing.