35 KG CQR forward ( 33m Chain and 25m nylon tail) , Furlex genoa furling with spar, hull cleaned and re antifouled December 2015..
Standard single spreader masthead rig from Kemp spars ( last standing rigging renewal in 2007 ), note "Blipper" radar reflector aloft, and spinnaker pole on the mast front ( No Spinnaker in sail wardrobe though),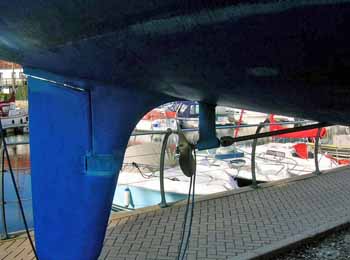 rudder mounted on a strong skeg, and the straight shaft from the engine comes through a "P" bracket to a fixed three blade prop.
shallow sugar scoop type transom with drop down swimming ladder, two aft opening ports to aft cabin
radar scanner mounted up on a strut aft to starboard, GPS antenna up there too, note Danbuoy alongside twin lifebelts,
three blade prop is as new. GIVES best drive under power..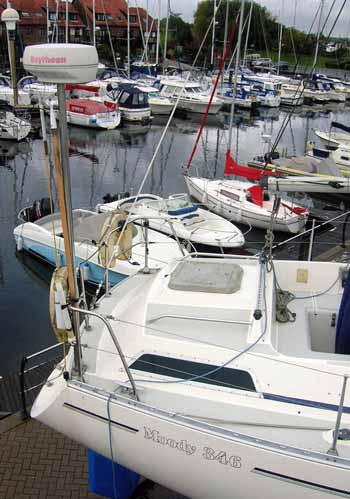 aft deck, note hatch covers in grey help protect the hatches,
centre cockpit area, covers for the wheel, and decent spray hood, deck safety lines for harness's running inside the genoa tracks,
fore area, The Life raft is not included.. hatch behind the mast helps add light to saloon.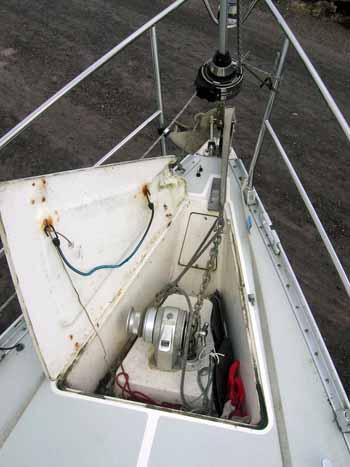 under deck hatch access to manual windlass, some room in here for warp storage as well, nice simple strong alloy toe rails..
hatch cover forward, the boat has had a wash since these photos..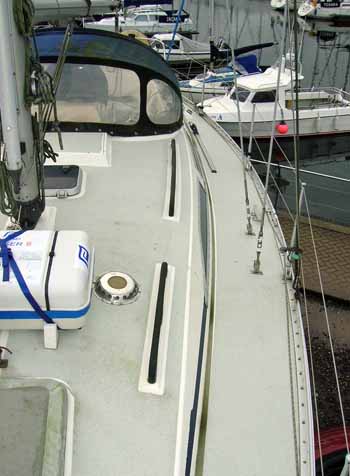 raw teak grab handles, LIFERAFT POSSIBLY by seperate negotiation,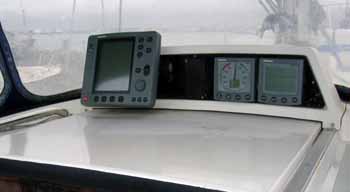 radar display under spray hood, with wind instruments and tridata..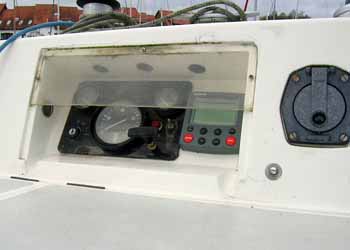 engine controls in cockpit to port with Autopilot head, and manual bilge pump socket,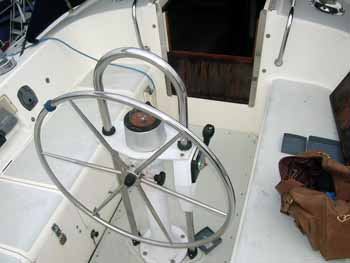 wheel steering,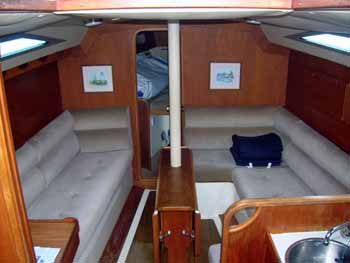 view down in to saloon, douible leaf table, galley to stb, nav station to port,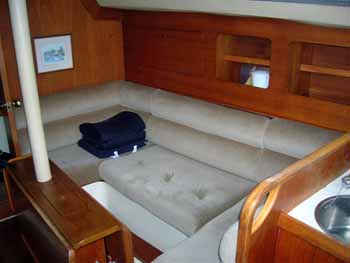 good size single berth each side, lockers behind under side decks,
fore cabin, infill in place... sails off and stored in here
aft facing nav table , recent DSC Radio, radar / plotter screen, stereo etc..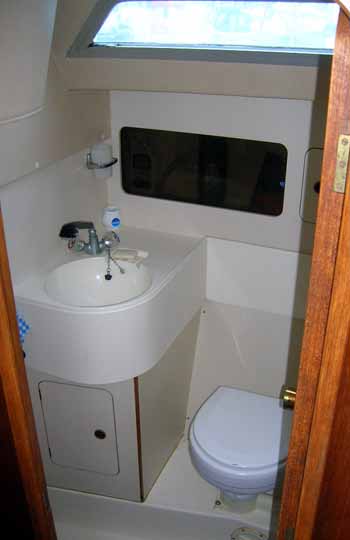 heads set aft to port, manual toilet,
stb side galley and corridor to aft cabin, note de humidifier on worktop,
view aft to aft cabin door, right of shot is access to engine.. Good access.
panel off,
aft cabin door open, hanging lockers to left of shot,
looking aft and across top port, opening ports on transom, dressing seat left of shot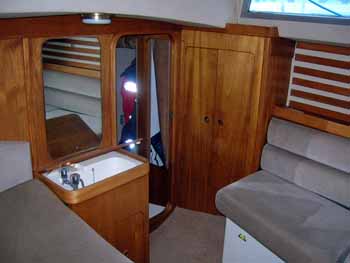 and lastly looking forward to cabin entry door, sink with hot and cold water, good size seating to stb..