BRILLIANT FUN !! We have used on Westward Ho! beach and Weston-Super-Mare, as well as old airfeilds.
Flat hard sand is what you are looking for (lots are used in Normandy and we used it on St Ouen's Beach in Jersey).
Can make 40+ MPH easily and sails like a catamaran with high apparent wind angles, etc.
Goggles and decent strong gloves are a must!
Slides around corners like a rally car!! Or can be sailed quite sedately if you don't power up the rig.
New front wheel (note rig bag with optional tiller and brake lever). Two part alloy mast with fully battened sail.
You pull the axels out and she sits easily straight on a two bar roof rack.
We had it on a Golf, as it is not heavy like the home made jobs!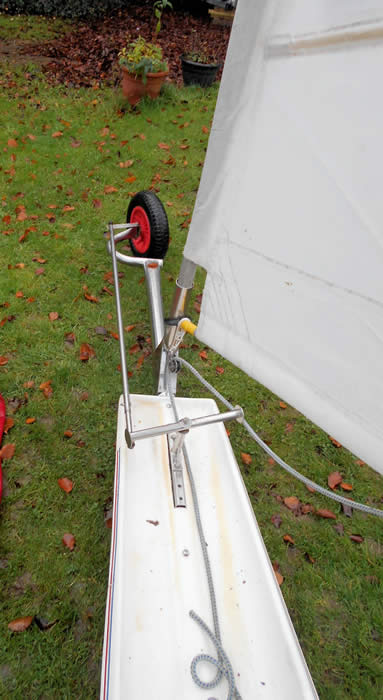 Adjustable foot steering bar position depending on drivers height. GRP tray base.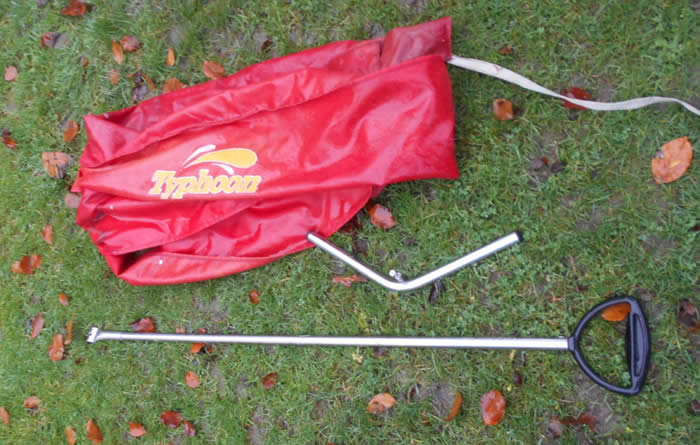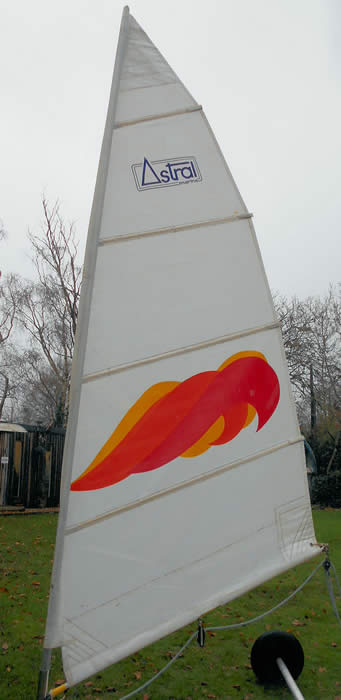 Very little used sail and can take other sails. The one shown is the in-class sail it came with (two extra wind surfer sails included FREE).
These are rather expensive new and, unlike the various home made HEAVY offerings, will sail nicely with little wind.
Low weight and low friction bearings (cheap and easy to replace).
neat subframe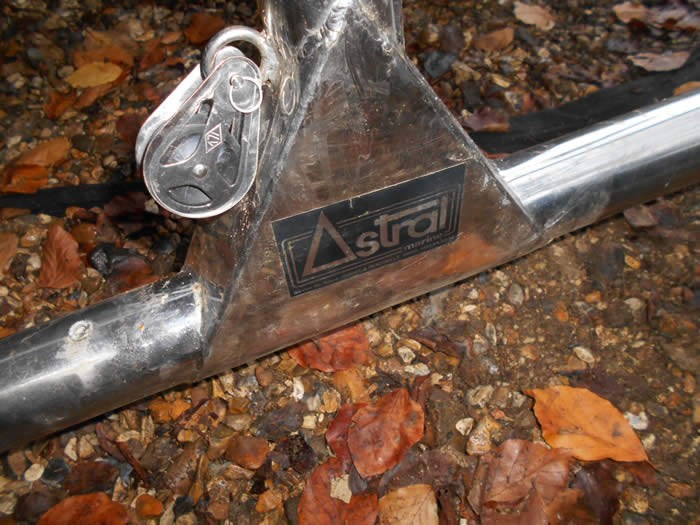 axles fit in stainless frame with clamp bolts and wing nuts.