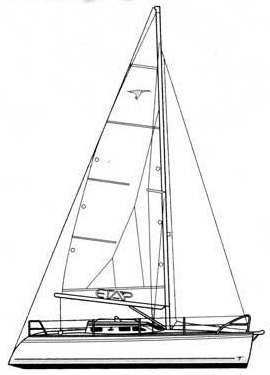 Fractional rig, all Alloy Spars, 1x19 Stainless standing Rigging, last rig check 2016.
sails Main and JIb NEW 2016! and two older but good aysmetric spinnakers.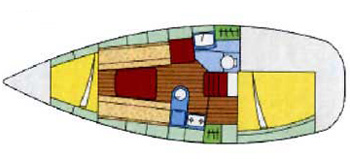 Layout,
semi sugar scoop transom, with drop down ladder, note heater exhaust stb side inside transom, manual 4:1 back stay tensioner
cockpit, note various harness strong eyes, fitted, self tailing winches Non slip patches over deck.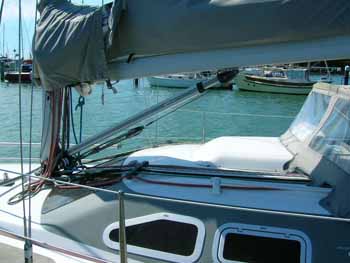 Solid Kicker, all leads run aft, opening port
Self tacking jib track, note exhaust from Solid heater as well as Diesel.
Nice extra electric windlass,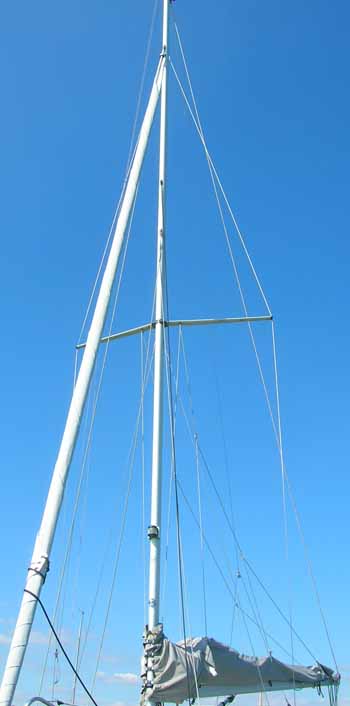 rig, single spreader slight swept, stack pack cover on Boom
stb side deck looking aft. safety lines on deck
Main and lazy jacks,
cockpit looking forward to spray hood, note teak on seats in good order
jammers back to haliard winches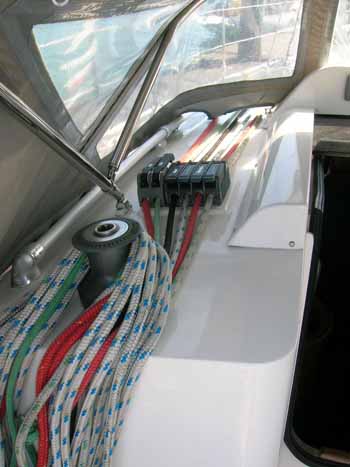 bothe sides. Running rigging looks good,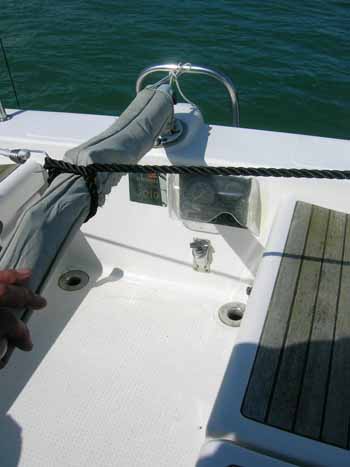 engine controls aft, note big drains, and cover keeps tiller smart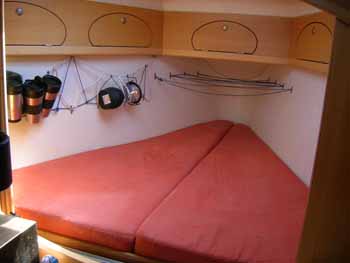 starting forward inside, double matress with smart under deck lockers all round. hatch over
sliding door set to forward berth,
Stainless steeel Charcoal burner, Fabulous in winter, or grotty damp weather,
port side saloon, lockers over and under, double leaf table
stb side looking forward, Light Beech keeps it bright in here. even with curtains shut!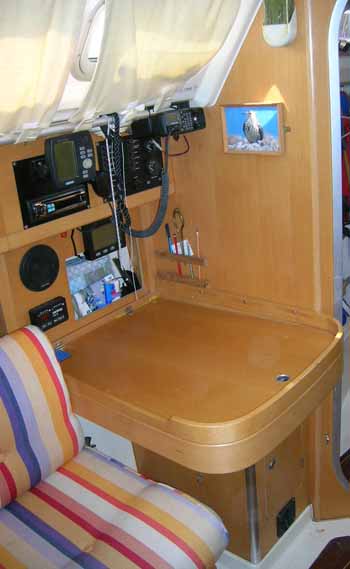 nav station to stb,
galley to port aft in saloon, top loader fridge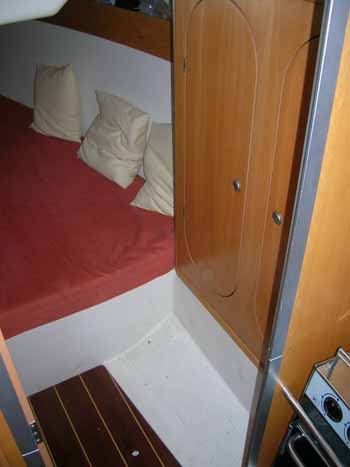 aft port side doubel berth cabin,
good size berth with opening port
rear access to engine
easy access
under nav station battery switches, and windlass breaker and note heater outlet,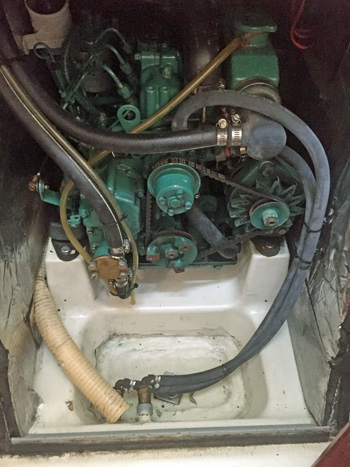 front end of Volvo 20-20, water pump easy access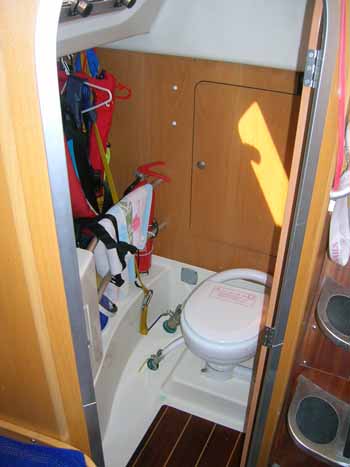 heads stb side aft,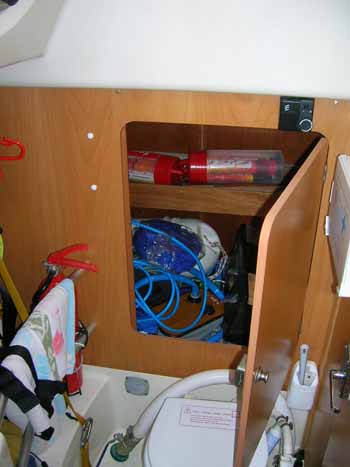 with nice stowage aft aagin, ( new seacock to toilet) note heater controls over,
and open wet locker rail,
water pump in typical lined space. ( double mouldings,) and Clean keel bolt
again anothe floor section lifted, easy wipe out areas. and keel bolts.
Tandem keel , works very well, (photo of similar keel. )