FIRST EIGHT PHOTOS TAKEN ASHORE APRIL 26th 2018.. just had full service engine and drive by Volvo Dealers, just had full clean and re antifoul, and polish, and all new anodes. ready for 2018 season ahead. !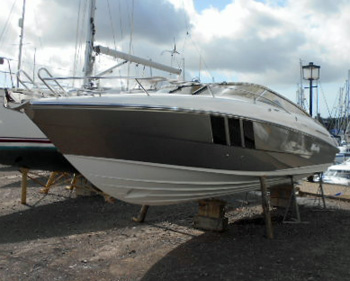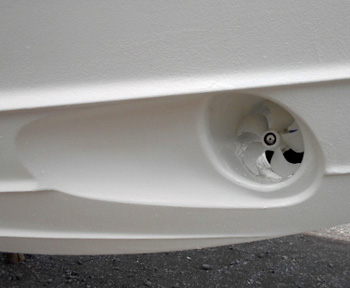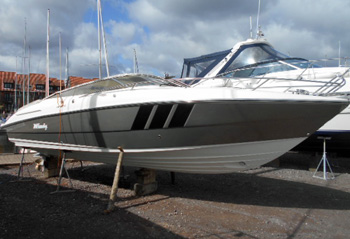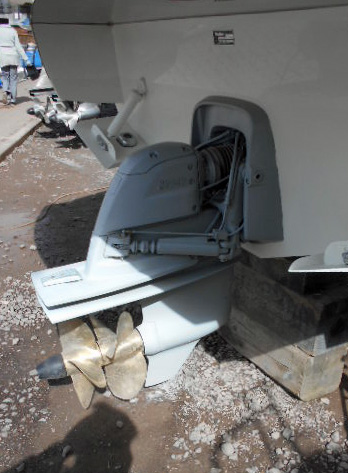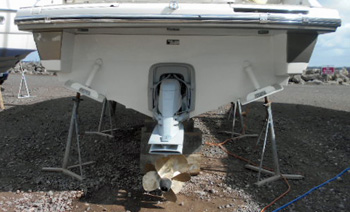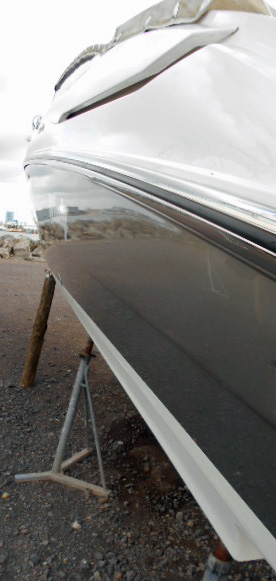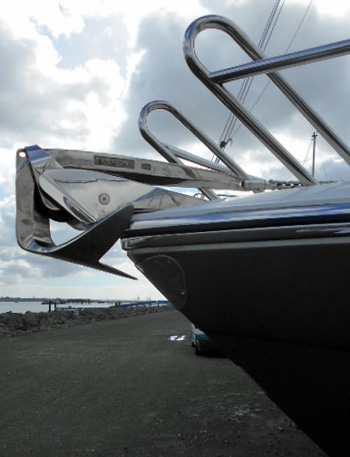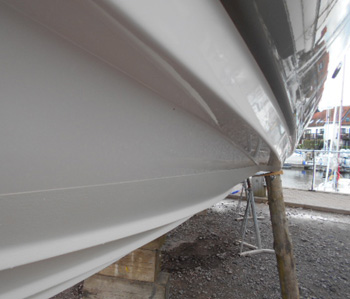 NEXT PHOTOS FROM WHilst she was back afloat Pre march 2018

general layout,
Windows are within the Black side slashes. Stainless framed forehatch forward.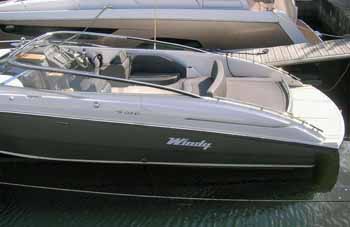 aft end,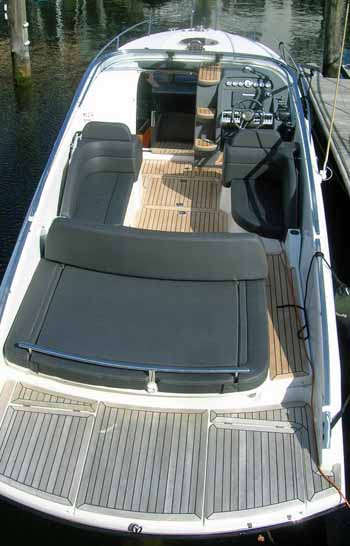 What a fabulous aft platform and social cockpit, the back rest is slid forward in this shot, to allow forward facing seating to aft end of cockpit
something your friiends will be glad of cruising at 30 + knots with ease..!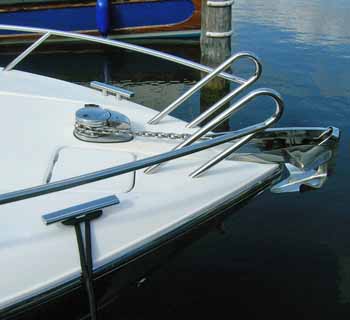 beautifully crafted and functional Windy Stainless steeel work as usual. stainless Bruce anchor with 33m chain and she has the optional elkectric windlass with remotes at the helm as well as deck switches deck hatch allows for access in to chain locker .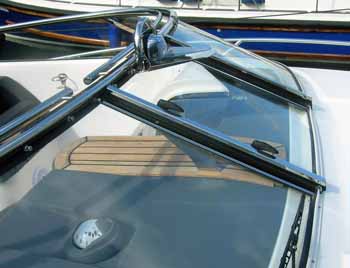 Again solid Stainless works to curved screen, with solid grab rails inside. the mid section folds open to allow stepped use from cockpit to get forward to anchor etc..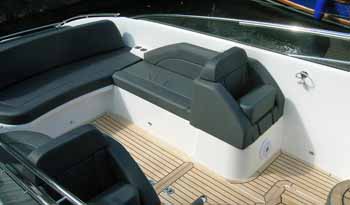 lots of cockpit down lights ( extra) all round
Wonderful Dash, the non glare grey finish is superb, nice big plotter screeen, bow prop easy above Trim atb controls and throttle, Keyless start system.
note the steps up to walk through screen gate, and typical Windy grab rail inside screen frame.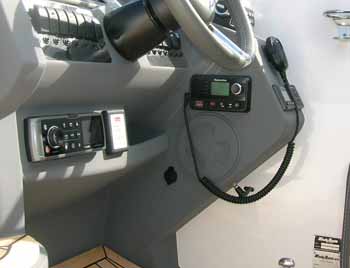 Fusin superb waterproof stereo with four speakers, sits left, with Fire system alongside, and Ray marine DSC/VHF radionover to right, note also a 12v Socket tucked away under dash if required..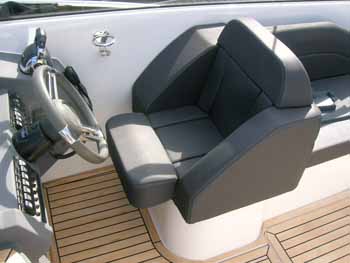 drop bolsters, make nice well supportred bucket style seats feel secure.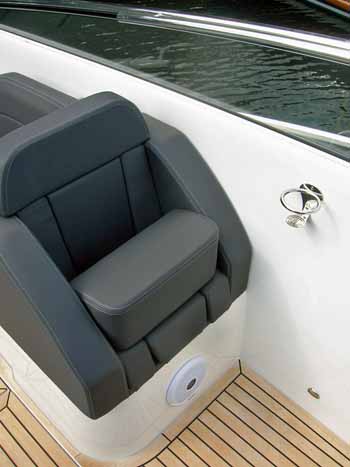 or they just fold up so you can stand and lean back on them, each to their own.., note speaker below.. and usual Windy drinks holders are a work of art. This dark grey upholstery is an upgrade with smart Pale grey stitching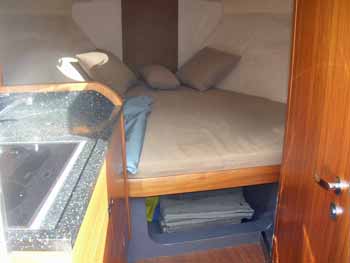 rather over exposed sunlight photo in to cabin. heads to right of shot, galley to left, with big double/ tripple ! berth forward stowage under light in through deck hatch over
Two burner Diesel fired Safe flame cooker with sink forward with infill, Neat simple finish.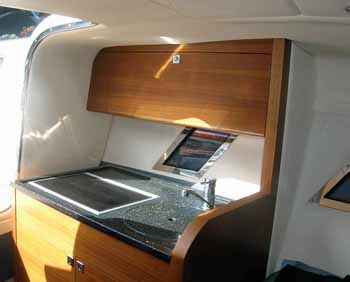 lockers over and under contain glasses, crockery etc./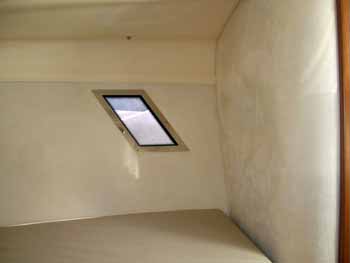 starboard side, all the linings are cream Alcantara type,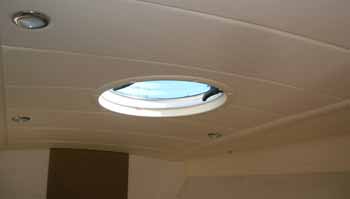 overhead excape hatch has clip in fly screen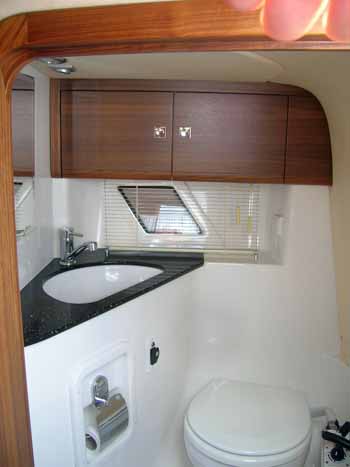 heads . neat finish again, simple Seatoilet.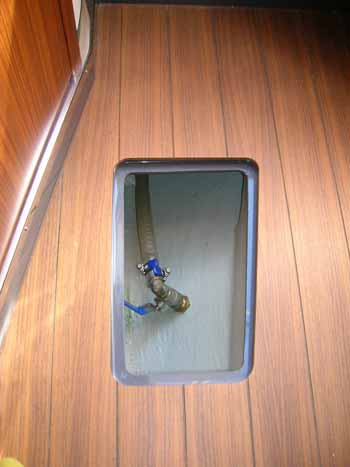 under floor easy seacock access , usual Windy simplicity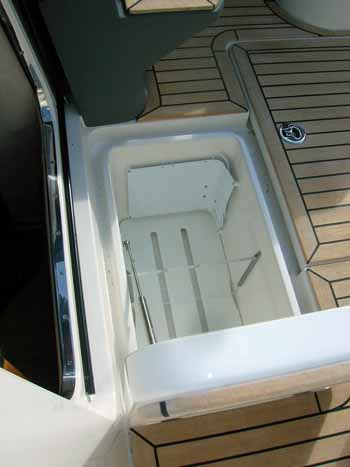 Just back in to cockpit, huge cooler under floor hatch,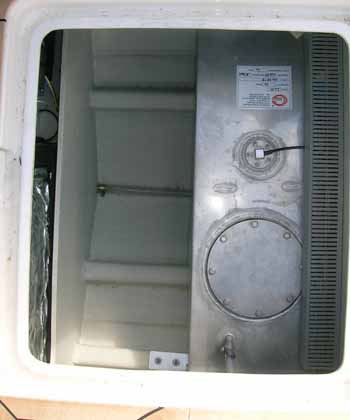 next hatch aft, in to water tank athwartships,
with isotherm fridge workings etc accessable, beautiful neat Glass work to Stringers..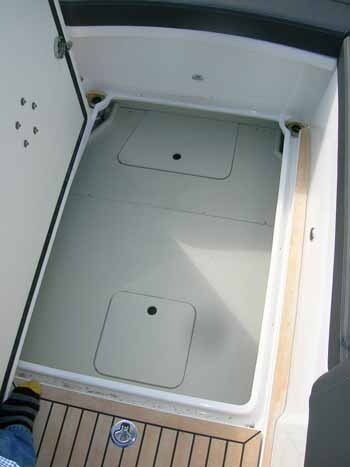 aft cockpit hatch, shallo storage with two access drop outs,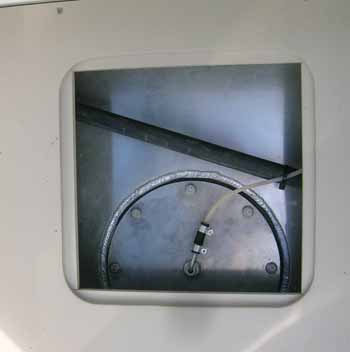 forward one allows you in to Fuel hacth inspection hatch ( also has vent access.)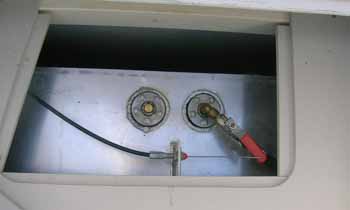 aft hatch allows you to Feed and fuel shut off Tap etc, Note remote cable system,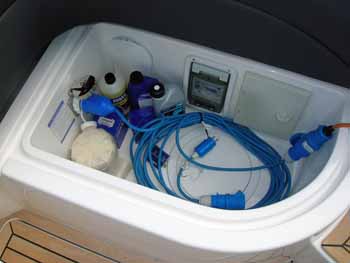 under starboard cockpit seating aft of helm, all domestic electrics and ships battery switches etc, and an Onboard full engine spares kit bought extra to keep aboard.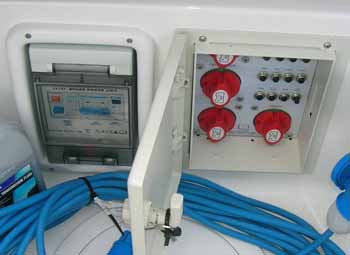 shore power lead included, battery switches door open, there is a domestic, engine start, as well as link..pop out overload breakers on circuits, 240 v System left of shot,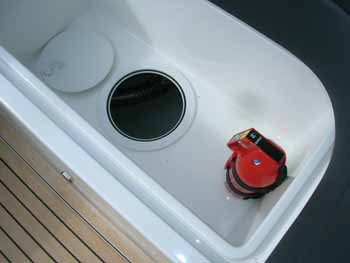 port under seat, is locker with seacock access panel, as well as Fire extinguisher storage.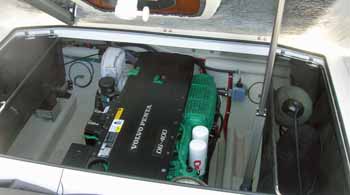 electric engine access hatch, like new in here..last Dealer service few months back April 2017 few hours run since!!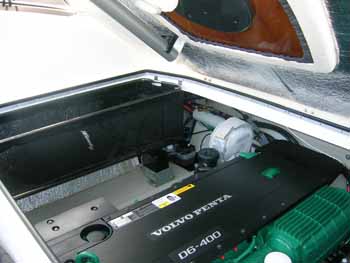 drop in fender stowage bins each side are great idea,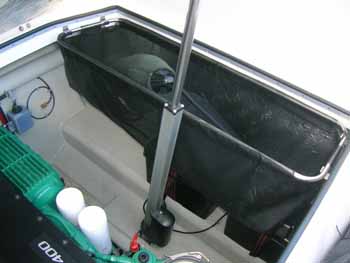 you can see its clean.. decent Black "Windy Fenders" with socks as well, all included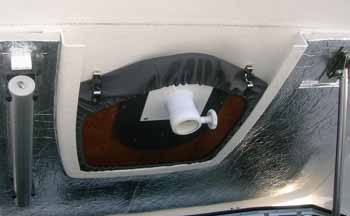 Stunning High Gloss "Windy" cockpit leaf table is included and stowed with legt under engine hatch, owner has never actually had this out of its bag..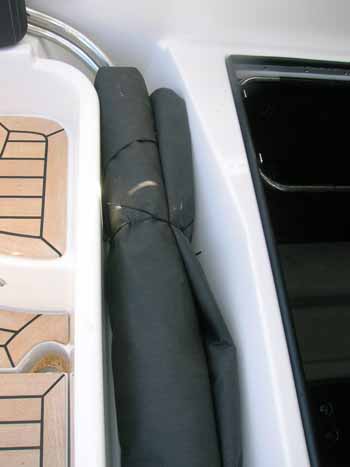 and the full cockpit hood, made with the heavier material option, has never been deployed either, it lays just ahead of engine bay. and is concealed when the engine hatch drops down, simple and neat.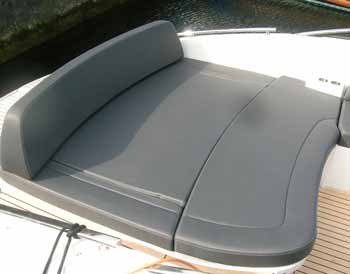 here I have lifted the lock buttons and slid the back rest aft to give the sunworshippers room ! and in decent weather with the canopy up this is a good size berth!!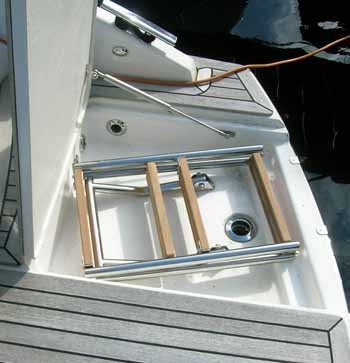 double fold down swimming ladder to starboard side, , note another deck light here, (there must be 10+)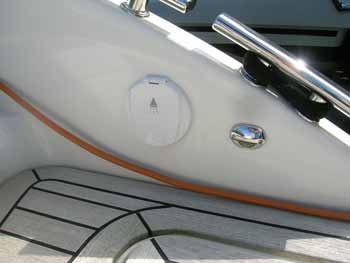 and pull out deck shower left of deck light..note smart black multiplait lines.
Handsome craft.