Engineroom and under floor shots July 24th 2017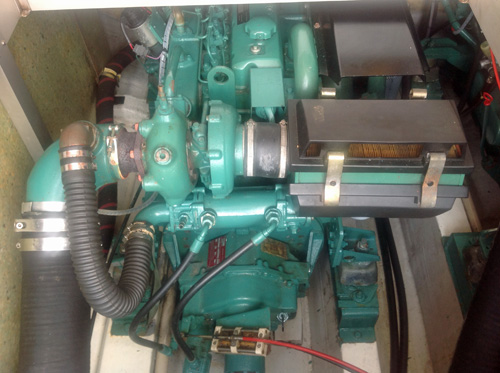 HOW CLEAN?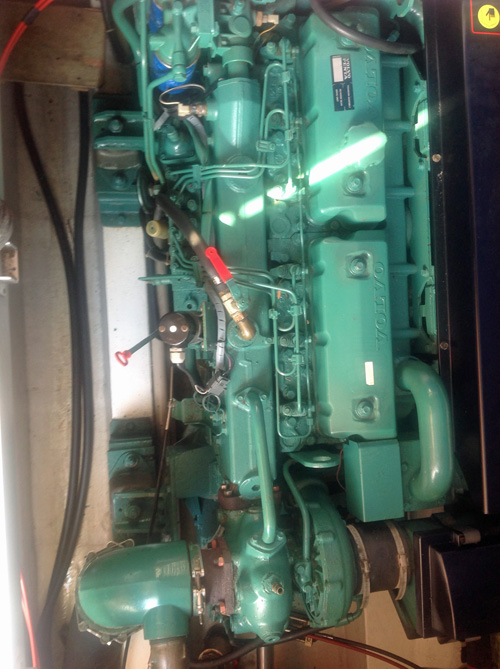 So nice to see an engineroom in this sort of order,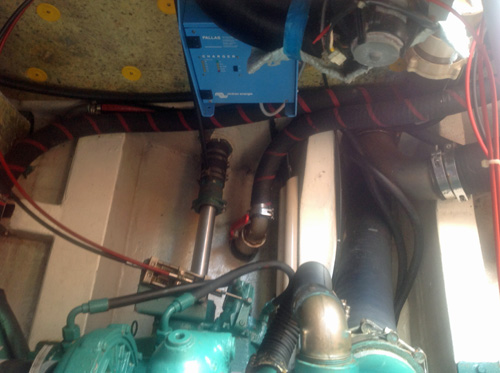 shaft exits , recent Seacocks, battery charger over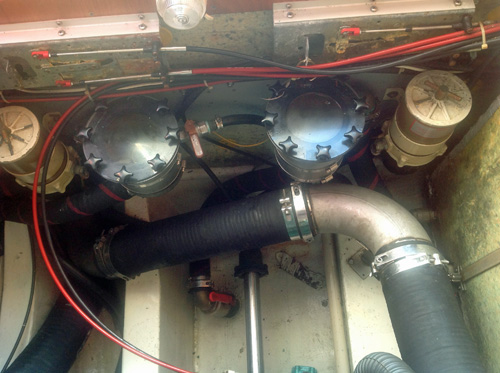 Nice access to big clear top raw water strainers, with primary fuel filters outside them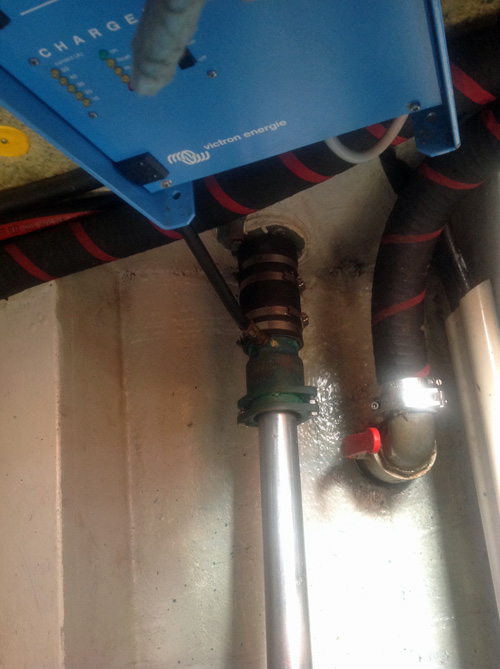 water lubricated glands, conventional gland packing tpe glands,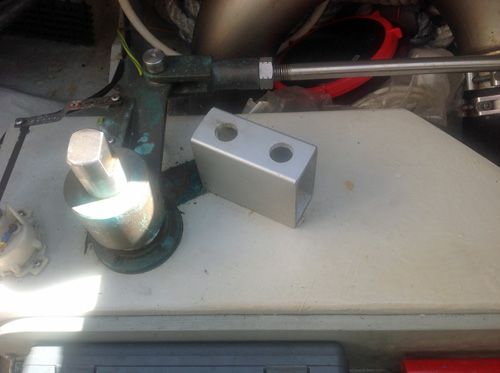 rudder quadrants, with emergency tiller socket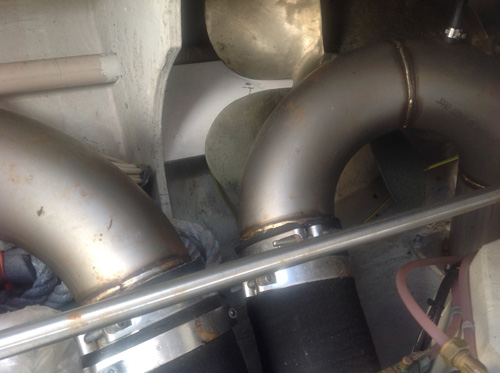 Spare props stored aft,
emergency tiller clipped up ahead of rudders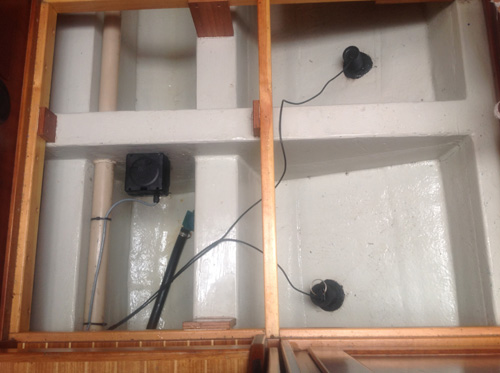 under floor shows neat build and super clean order
now older shots..
RECENT ASHORE shots , new underwater service, July 2016..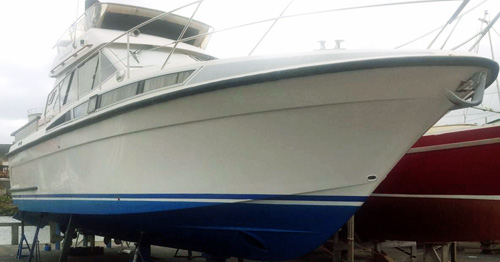 sat ashore having a wash, polish, antifoul, anodes etc..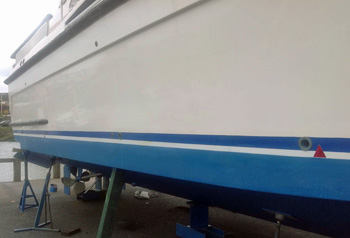 "Murky Day" but you can just see her topsides are very Nice indeed,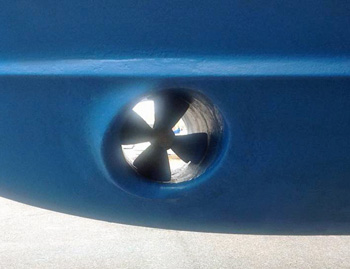 bow prop,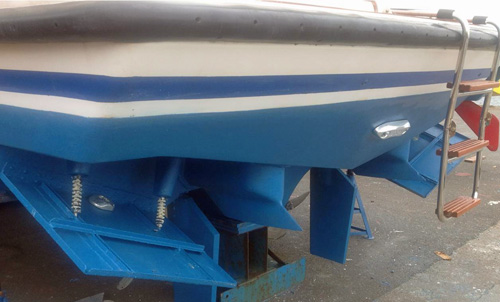 intresting shot, shows, the stepped transom, and the decent double ram tabs that are then protected beneath the hull, also note the underwater exhaust exit grp pods, which drop just below the clean water line of the hull, these reduce soot dramatically, and noise also, You can also just make out the shallow tunnels ahead of the Rudder blades, having the tunnels reduces the "down angle" of the drive shafts and so increases efficiency of drive as well as reducing draught.. always nice !spot new anodes all round, Heavy deep "D" fendering all round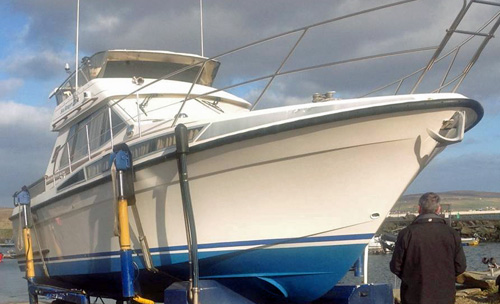 all ready... Back in the water a few weeks later,, very smart indeed,,, I know its a long way to Travel.. but she is priced accordingly.. and I am sure you would not be disapointed at making the trip!!
Storebro, you can not now build a production boat built in anything like the same solid and quality detail..In My View.
Older shots afloat this spring 2016 follow,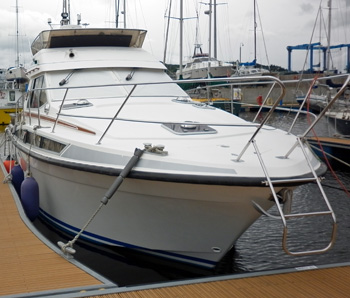 Step over the bow is common in Scandinavia so the ladder folds down from the split pulpit, Screen covers always on to reduce sunlight fade inside, Nice atll return screen on flybridge to push the wind over your head under way.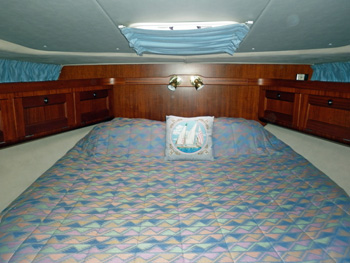 bow cabin, Hatch over,
smart inner helm set to port, neat array of instruments, twim lever controls,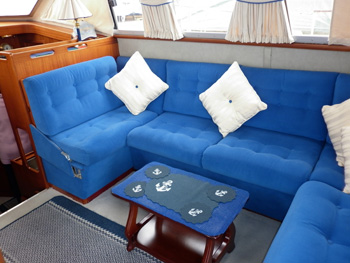 saloon dinette, the left hand, (forward) section "rolls forward" to face out of the screen so two at least can scan the hozizon underway. Beautiful Mahogany coffee table is covered. to protect.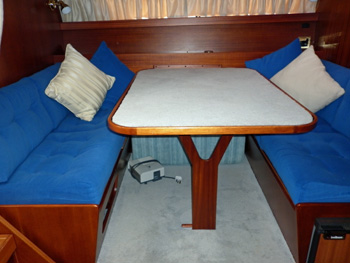 lower dinette set to port directly opposite galley, this will drop to a berth if required. Under seat and floor lockers. again beautiful table is covered to protect.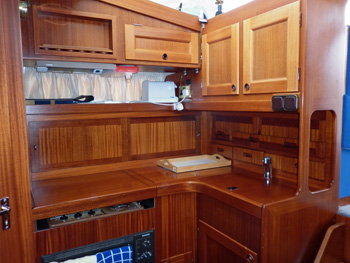 Here you see Typical Storebro woodwork, Stunning joinery, strong, durable.. as well as Functional and easy on the eye. The galley is well equiped. Full details coming.