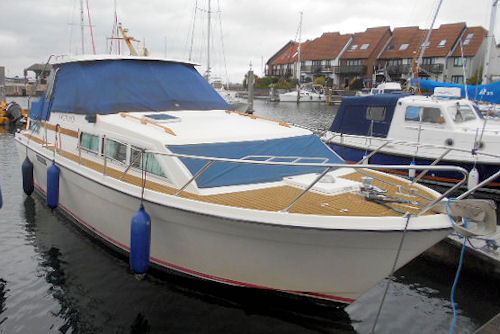 the smart Synthetic decks help her looks, Screen covers have kept the sun fade down inside.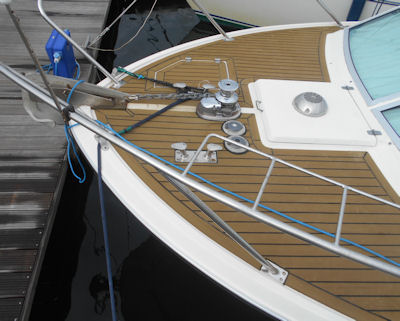 Nice flat easy foredeck, with fender baskets, Bruce anchor lifted by the new Electric windlass,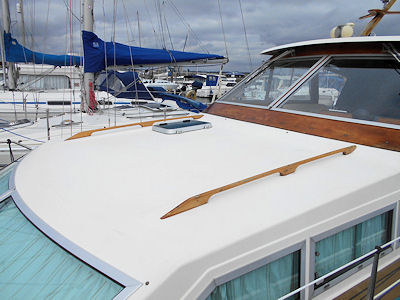 grab rails all over,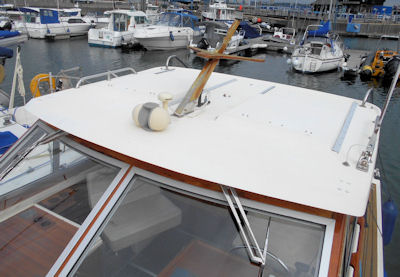 Two opening hatches to wheelhouse roof, solid Mahogany mast more good S/S rails.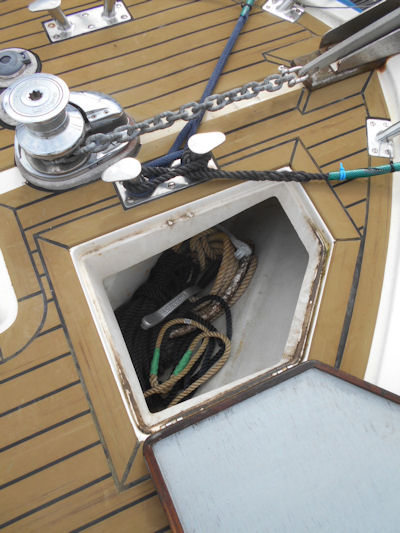 deck access to warp locker, NEW windlass 2019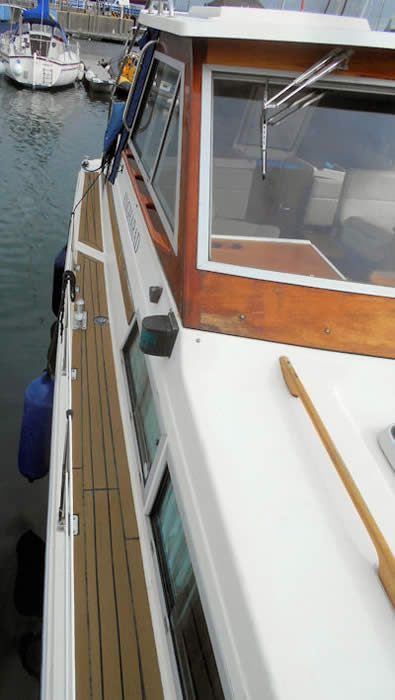 starboard side deck, rails to side and recent S/S additions at exit point. The end grain at the fron wheelhouse posts is a common weak spot for a bit
of "Up The Grain" water ingress. Not bad on this boat.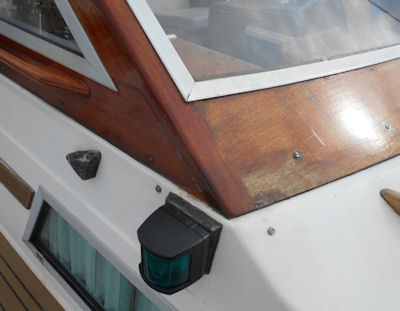 closer view,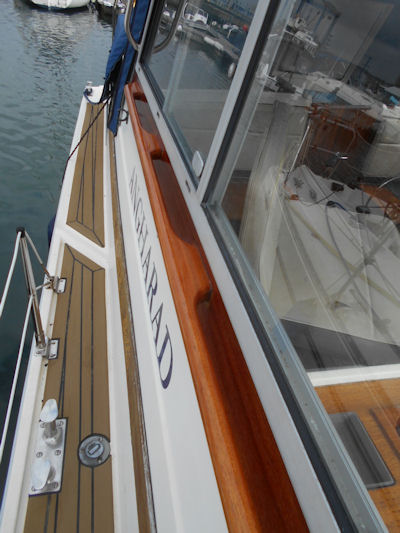 The side timber rails are under the screen cover so are in super order, Note the big sliding openers to the wheelhouse windows,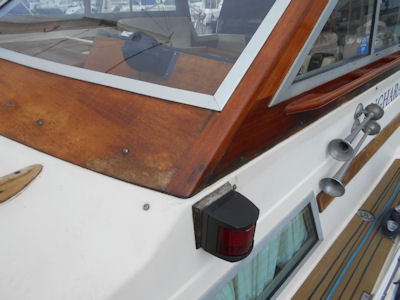 port side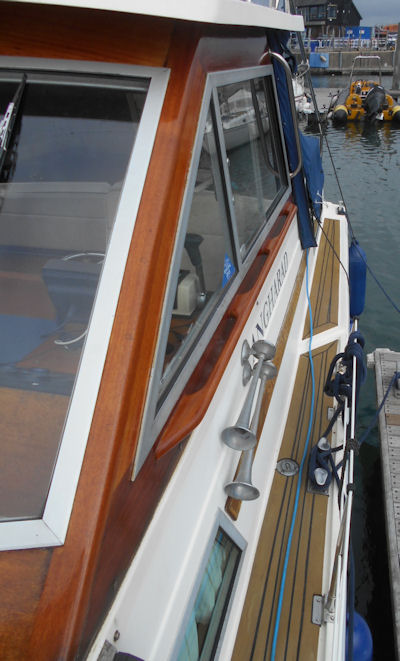 Lots of grab rails again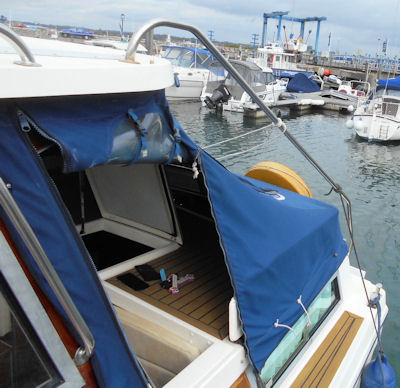 here are the gerat recent saftey rails aft,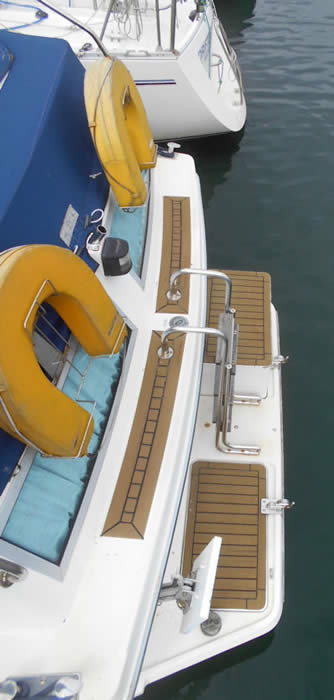 aft end, drop down ladder, and snap davit to platform,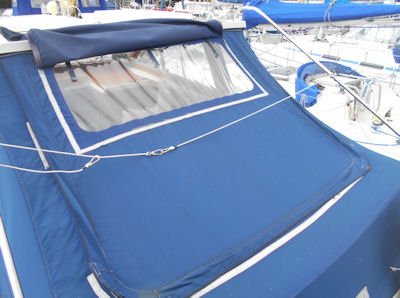 various opening options on canopy,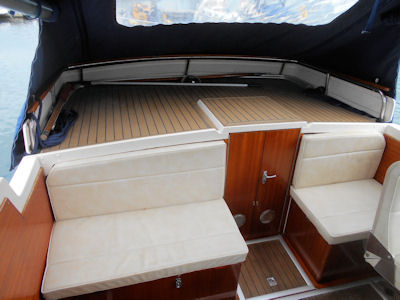 aft cabin, neat combings round capping rail, entry to aft cabin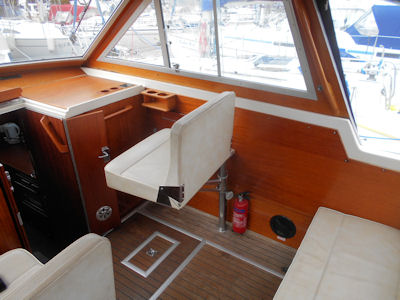 co-pilot seat,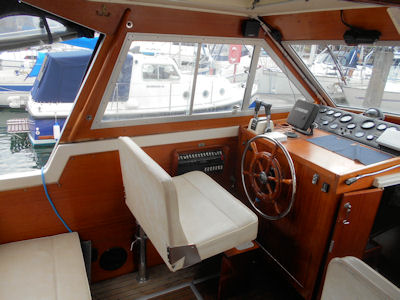 helm set to port, NEW wiper motors recently,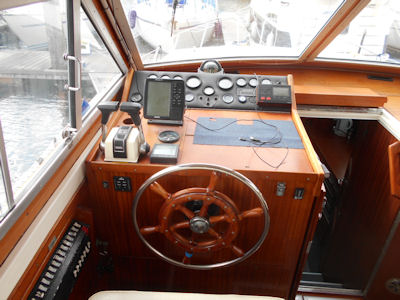 The owner uses an Android Tablet pluged in to GPS which he is happy to leave, hence the Leads on top,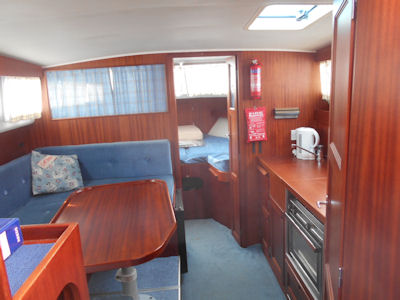 Looking forward in to saloon,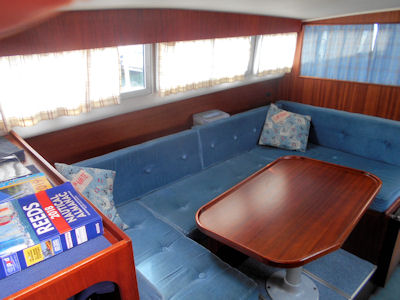 dinette will drop down if you wish,, lockers all round under seats,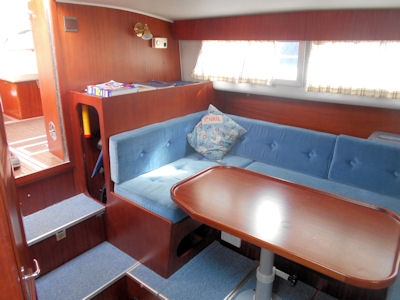 Hanging locker, note the heater controls above, by reading lamp, Really super condition in here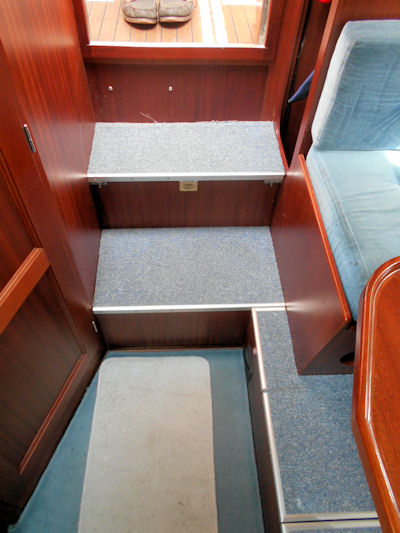 well built, with top quality soft furnishings,, pass the test of time..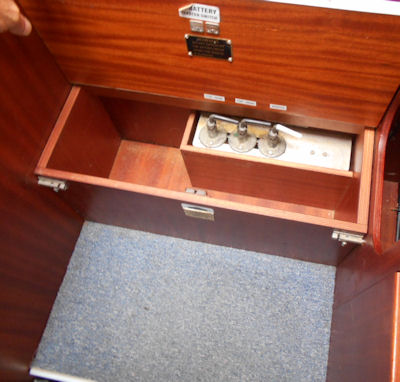 Battery switches under step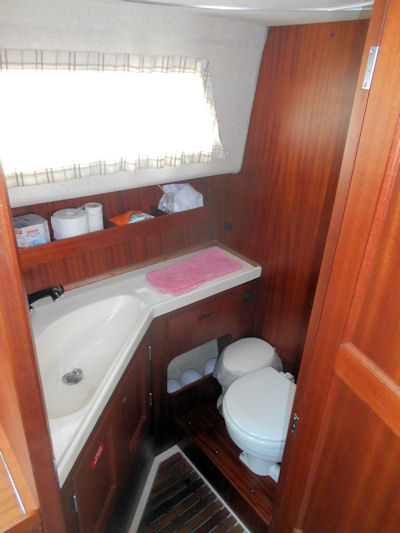 Manual heads set to starboard, with lift out shower hand set,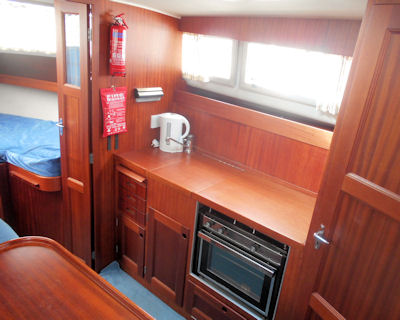 cabinet work is superb. galley set to starboard,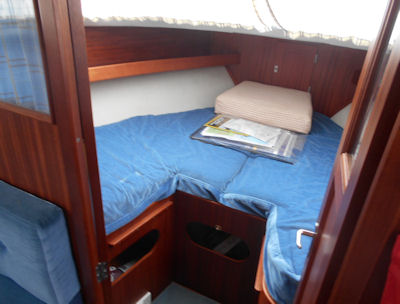 twin vee OR drop in the infill to a decent double, access to anchor locker,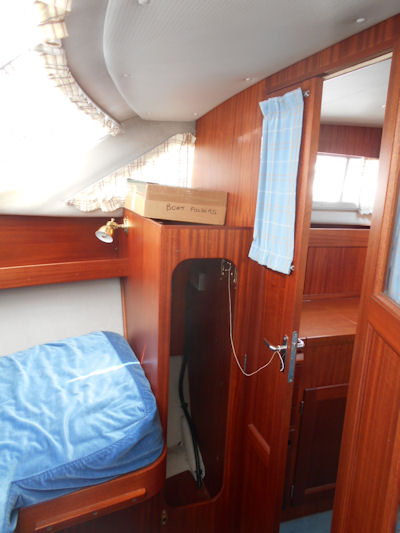 smart twin cabin doors with galzed tops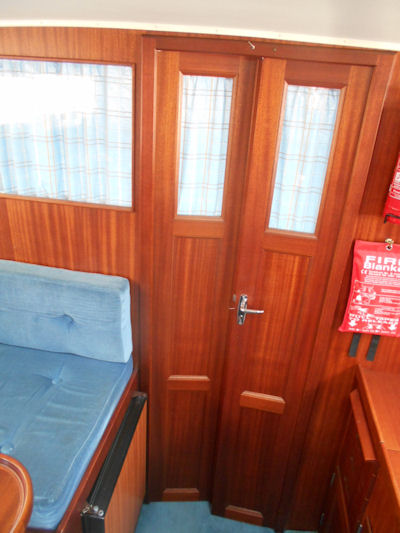 give the feel of a proper private cabin. in a small boat.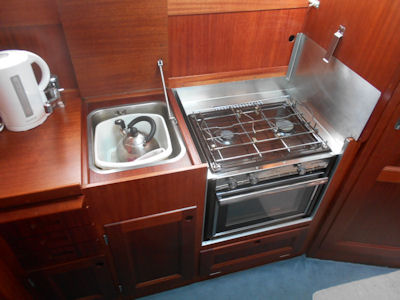 Recent Twin burner cooker,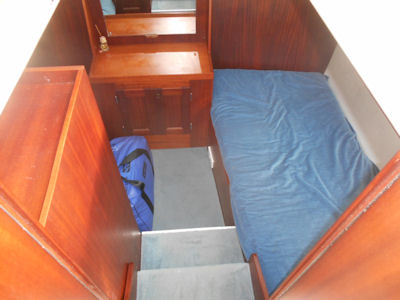 aft cabin from wheel house , dressing unit aft
port berth looking aft, note 240 sockets,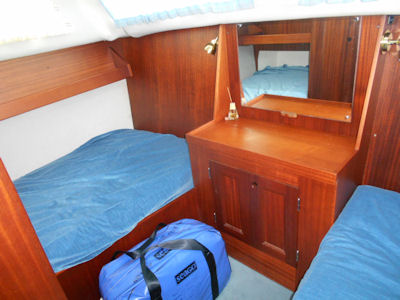 looking over to starboard aft corner, and recent Seagfe raft being included,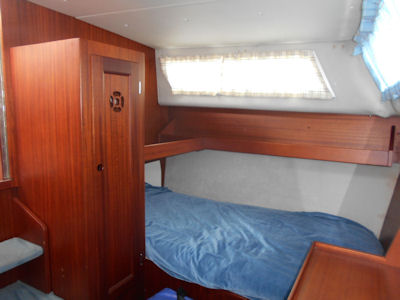 nice hanging locker with the "Storebro" Flower event cut out,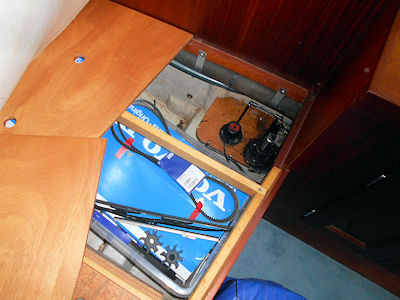 all under boards and frameworks are all nicely sealed throughout, Easy steerin gear access, and note good Volvo spare kit included,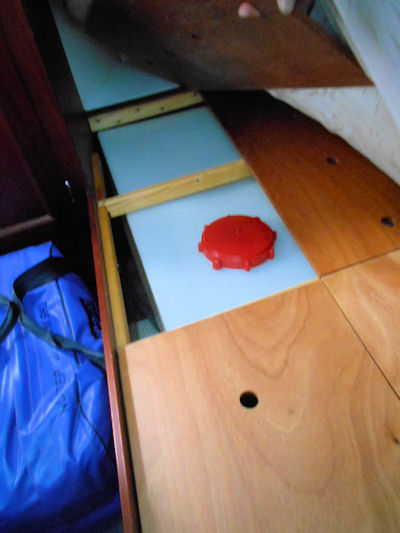 Nylon tanks each side aft,
easy access is very nice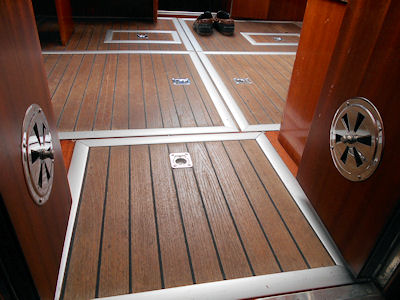 looking forward, usual quality fittings, and full lift out floor and sub structure,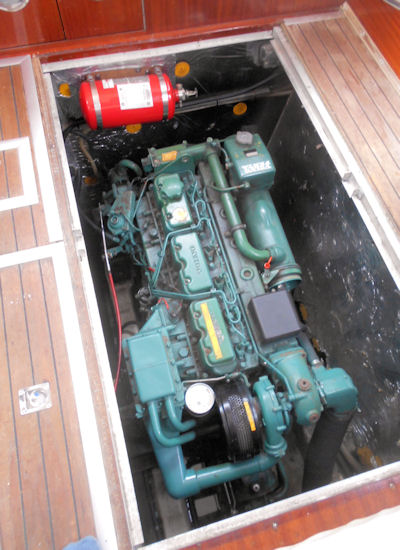 allows for good access to the Engines.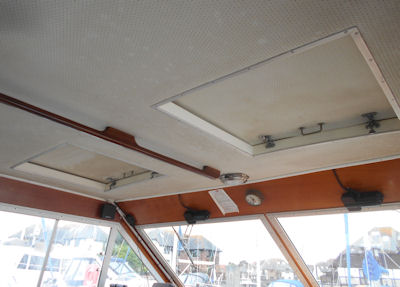 overhead in wheelhouse, more good grab rails, and the opening roof hatches,
REFLECTION in the varnish ! this is the drop down solid Mahogany footrest (one each side, )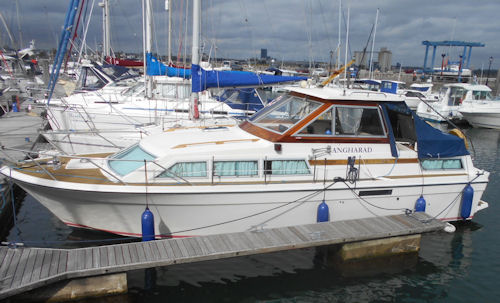 Simple well proportioned lines,
NOW ashore Hythe Marina as of Dec 1st 2019, see stern gear below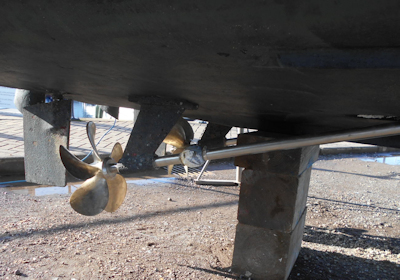 Straight shaft drive through Bronze "P" Brackets,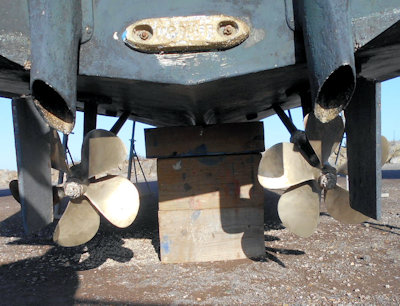 Fabulous 5 Bladed props, in good order, note the underwater exhaust exits brought down under the water line..