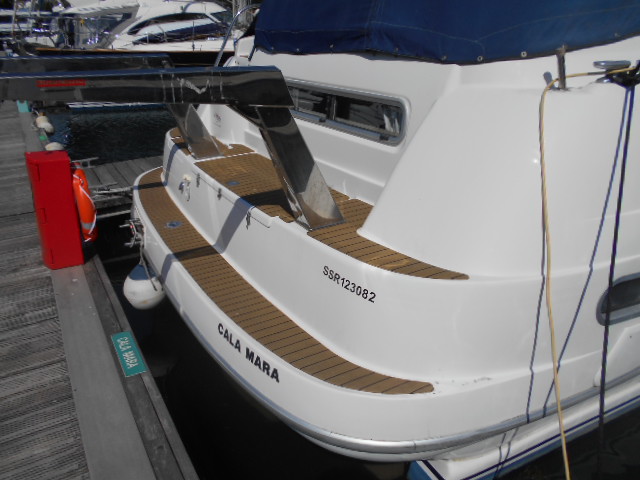 Stepped Transom helps conceal the clever aft cabin, extending arm davits, ( no dinghy)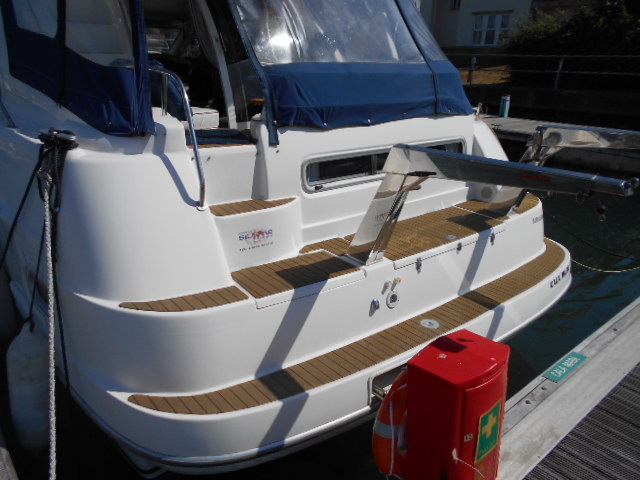 recent Smart Synthetic teak adds to the look significantly. Locker boxes aft, and shower controls, window to aft cabin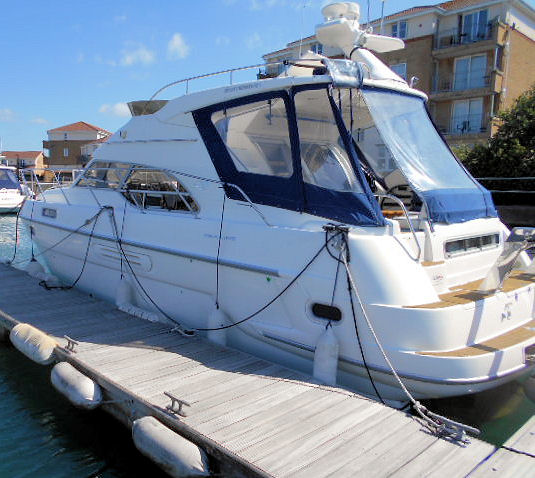 this lifts the aft cockpit floor significantly, but the cockpit covers etc, disguise the fact there even IS an aft cabin,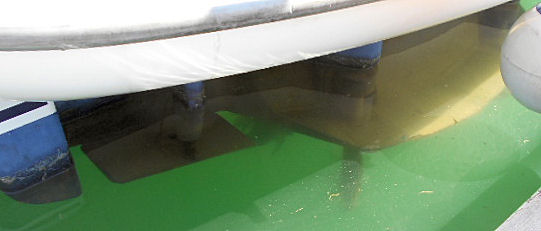 rudder posts down through the aft extended planing platform, and trim tabs either side,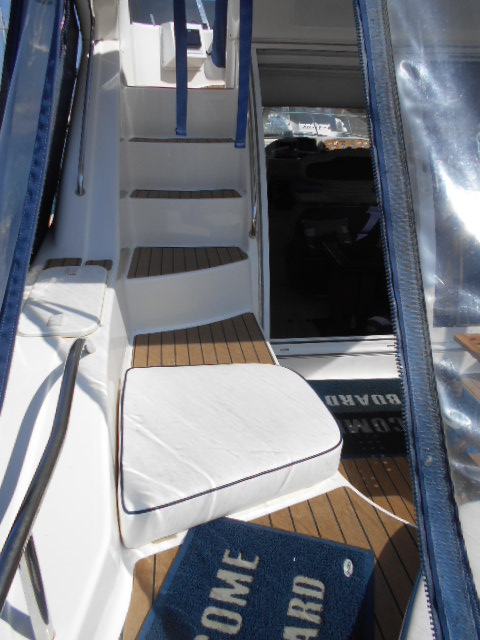 steps up to cockpit, and then again to flybridge,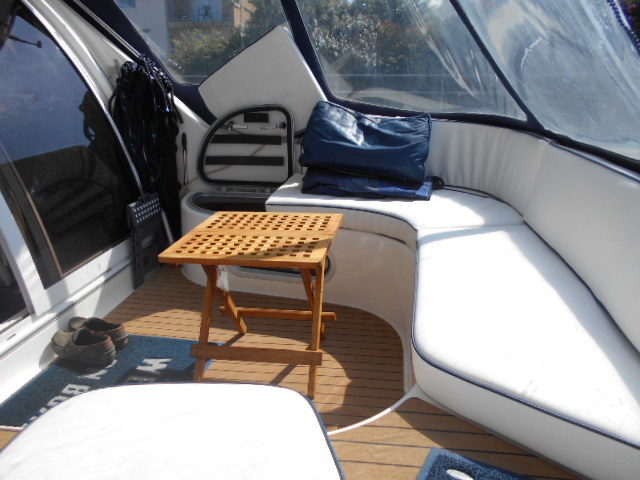 "as new" cockpit upolstery, hatch open to show it off, on starboard side,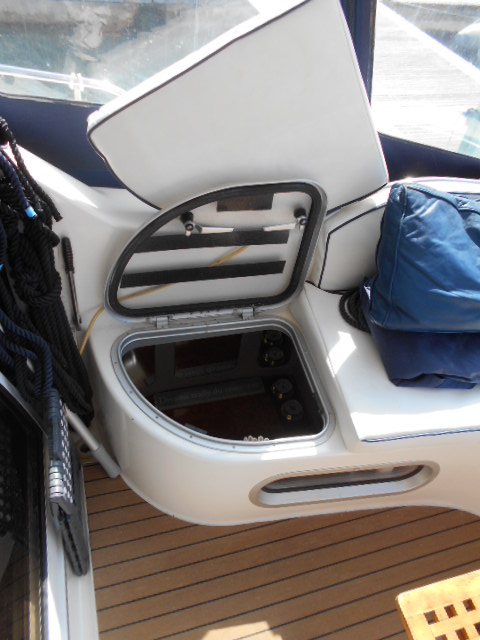 this adds light and air to aft cabin, and acts as escape hatch.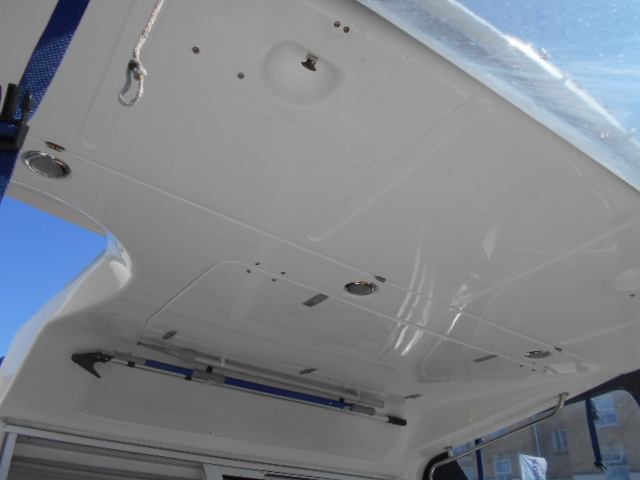 clever storage under the aft overhang,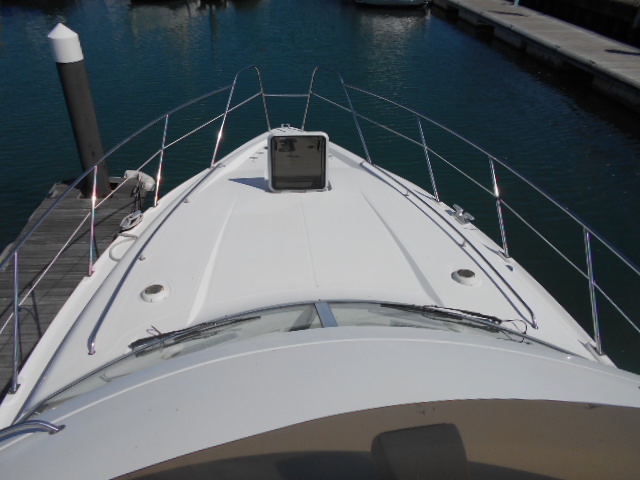 foredeck from Fly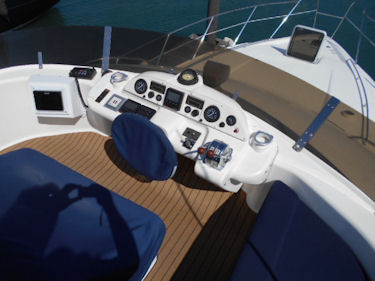 recent return screen, neat dash, recent teak, and upholstery as well as covers up here as well.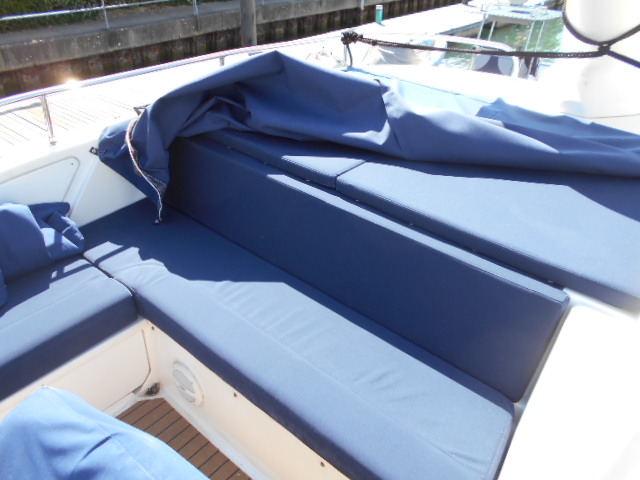 not sure how old, a year I think,, but present as new.. and smart covers to them all as well. , sun pad aft
radar mast, carries navlights and antennas also.,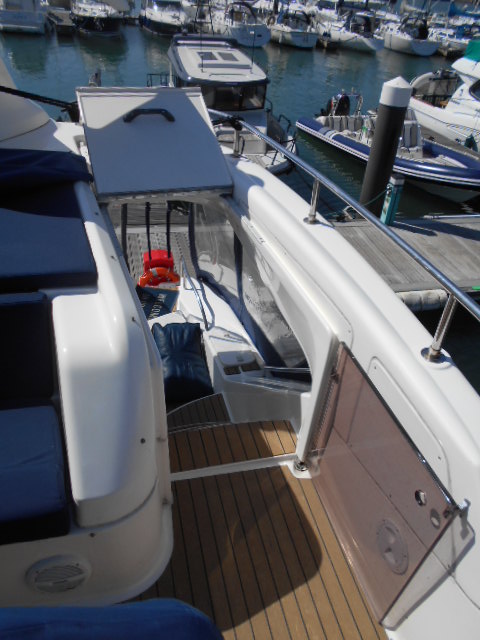 solid hatch, which slides aft and folds in half, then a solid Perspex door,
port side deck, with good grab rails to right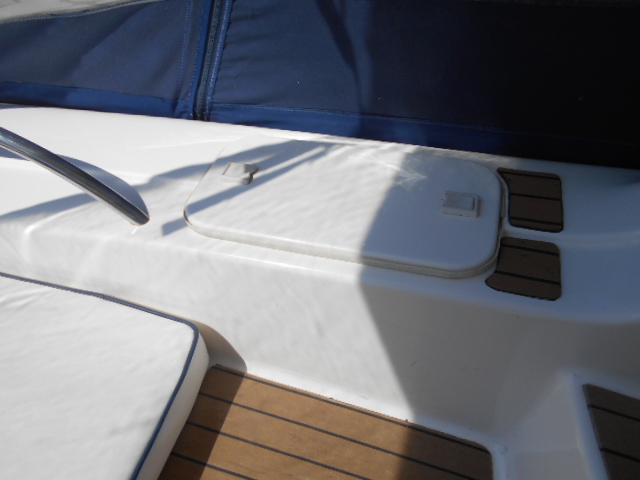 small warp locker port side in cockpit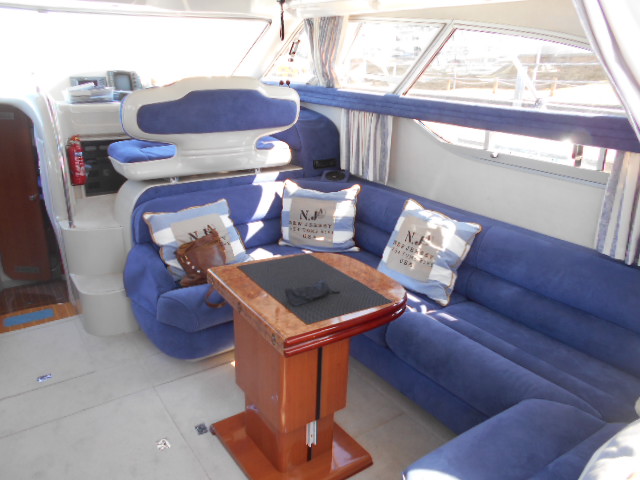 BRIGHT interior. starboard sette area, with height adjustable table, with fold open top.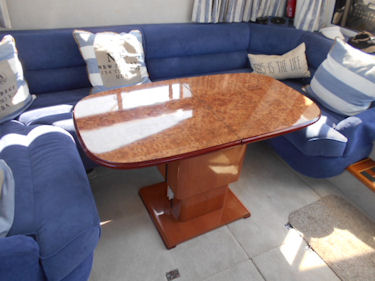 big enough for four in comfort, note easy lift out engine hatches in floor, RECENT carpets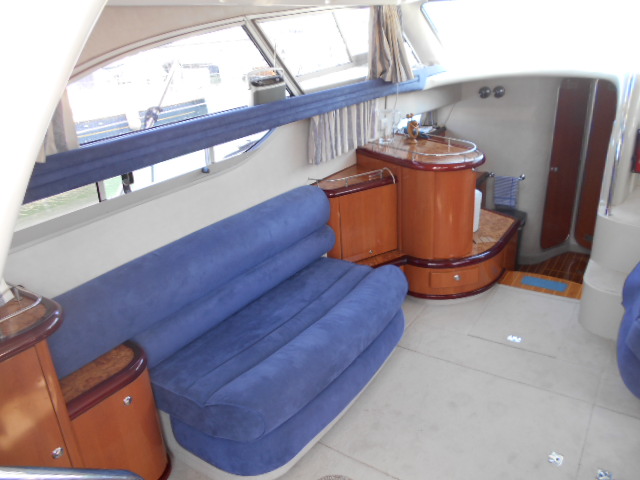 port saloon, nice double seat unit,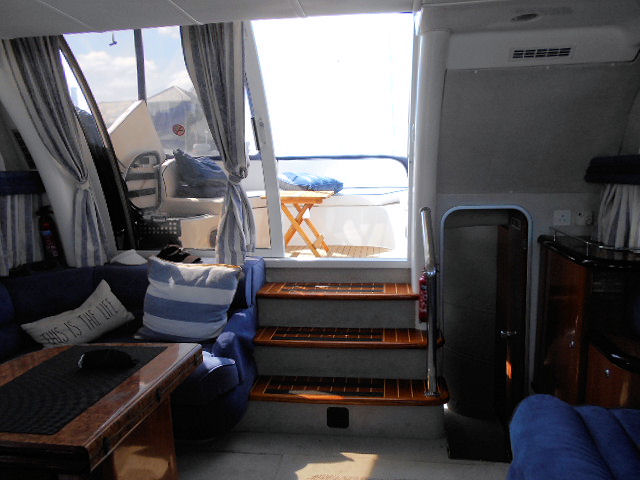 looking aft at cabin entry steps, aft cabin right of shot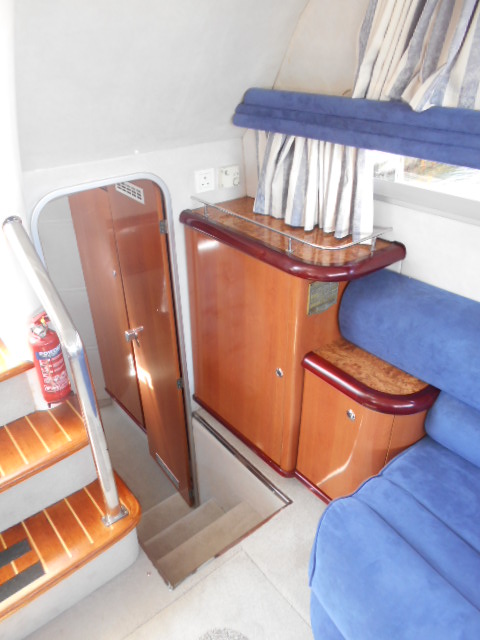 down to aft cabin, note heaiting controls white up with socket, also note Brass plaque on locker facing forward, , She is/ was Part one registered vessel ,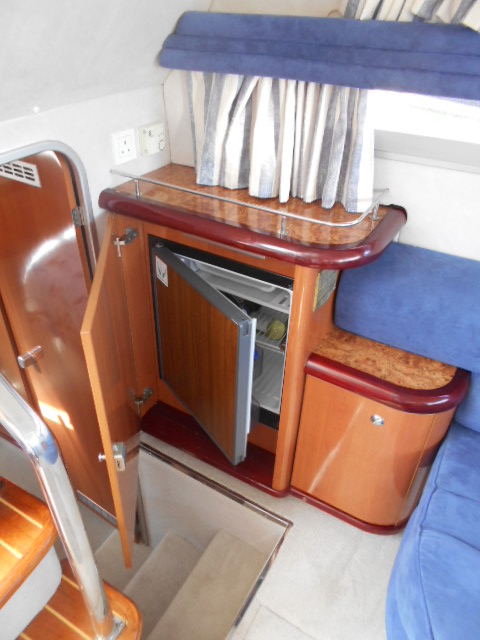 second saloon drinks fridge,
bench seat helm, on tracks, light clean headling mouldings,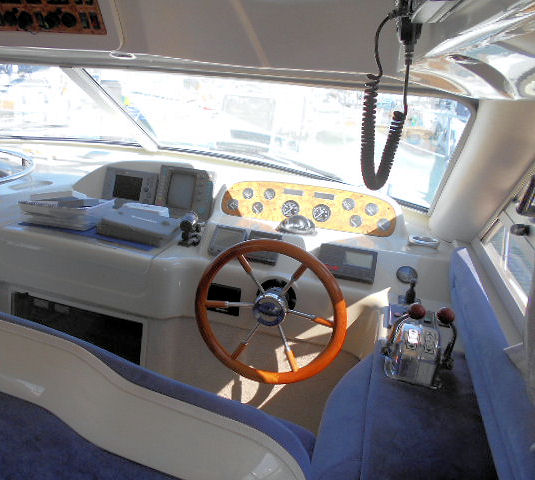 well forward in boat so view from this inside helm is not bad at all, all main nav kit, and most pepeated on Fly, also a smart new plotter up top as well.
Galley down to port, Under screen so good and light,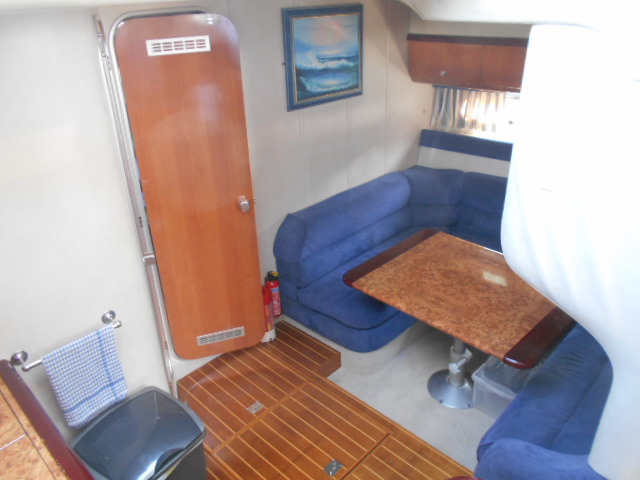 Dinette set over to Starboard, Teak and Holly lift out floors reveal neat clean bilge areas, ( recent Fire extinguishers)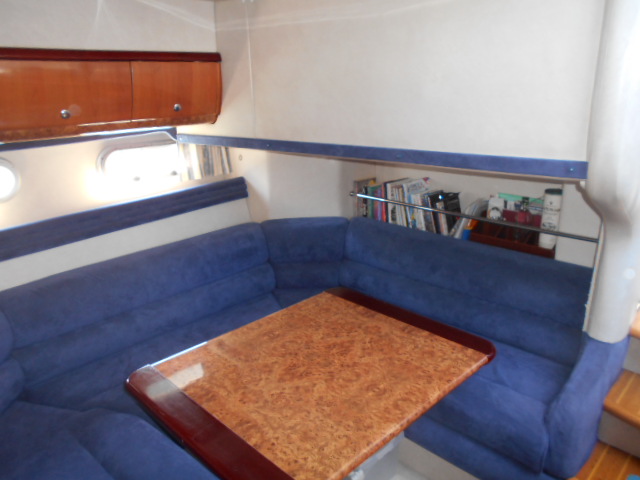 under deck lockers all along, and neat book case. rail. this drops to make a berth
back in galley, eye level oven (gas)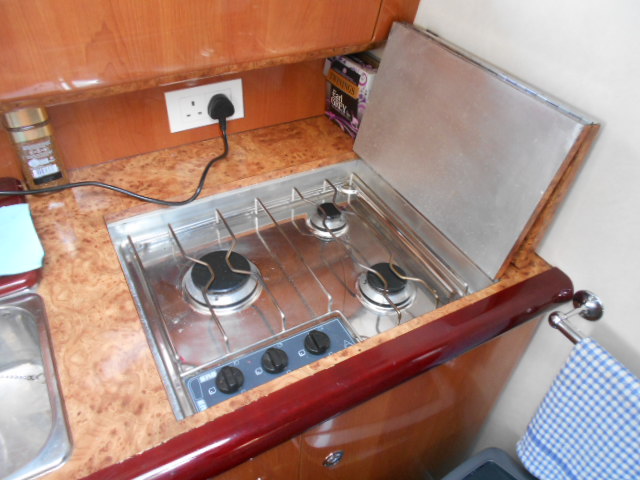 Three burner gas hob,
underfloor lockers, and easy access to bilge pumps, and seacocks,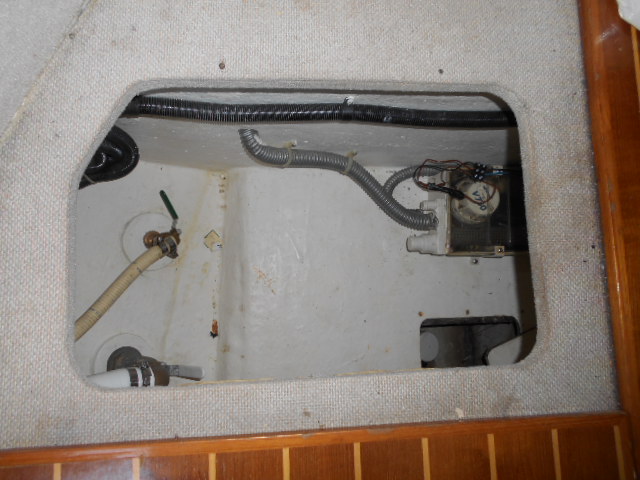 and forward floor, to toilet seacocks, and recent shower drain pump,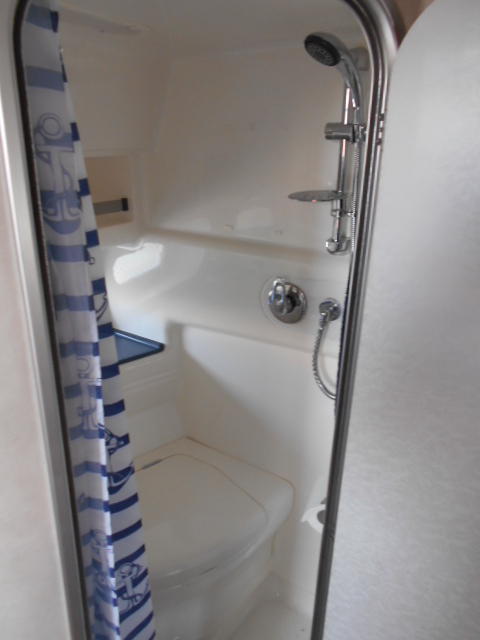 heads, has two doors in one from galley area, and one from forward cabin,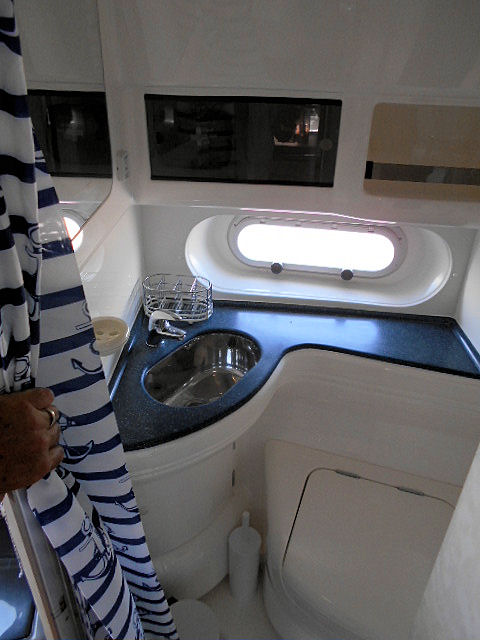 neat clean and simple with smart blue avonite tops,
fore cabin, offset double set to port slightly, nice overhead lockers all round,
large hanging locker to starboard,
door to heads to port
lined lift out grp locker boxes under bed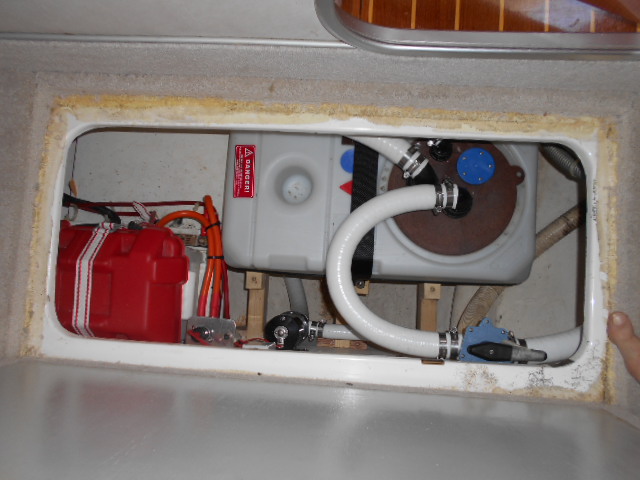 (2016) forward ( another at stern) waste holding tank, with "Y" valve to sea or to deck options also note local battery for bow thruster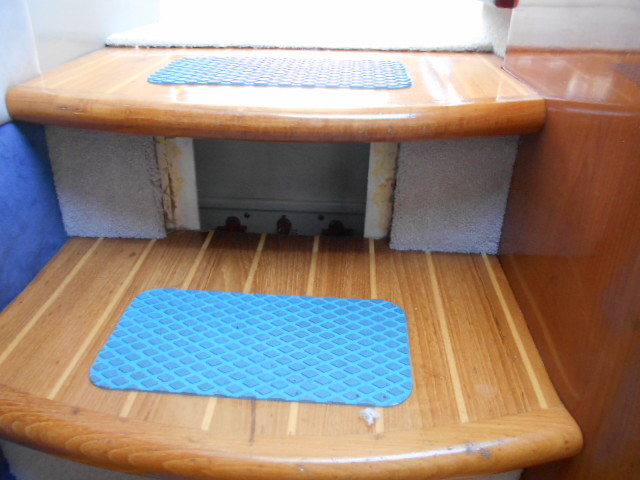 Fuel feed taps under steps back up to saloon Treadmaster added, for sure foooting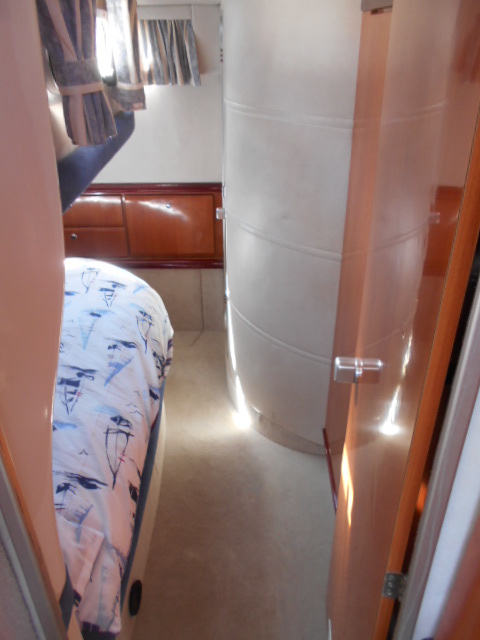 view down aft to aft cabin, port side looking aft,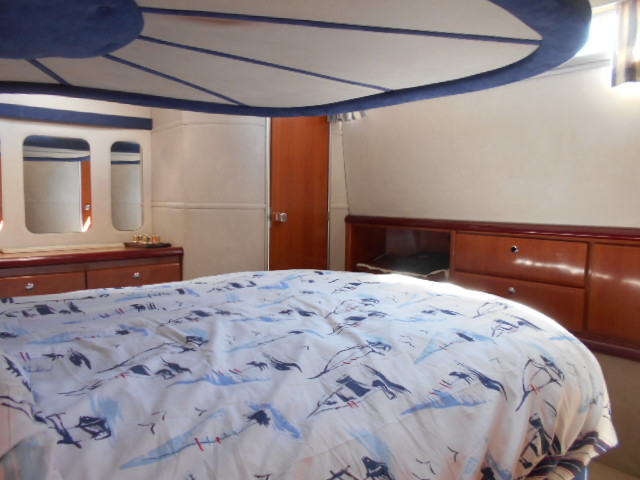 bed under cockpit sole moulding,
sitting headroom in bed, ( recent new sprung Matteress)
hanging lockers set to port, cabin door shown shut,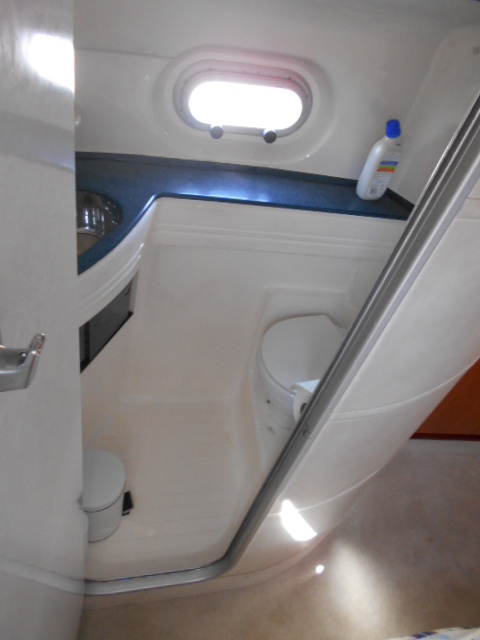 heads set to port aft corner,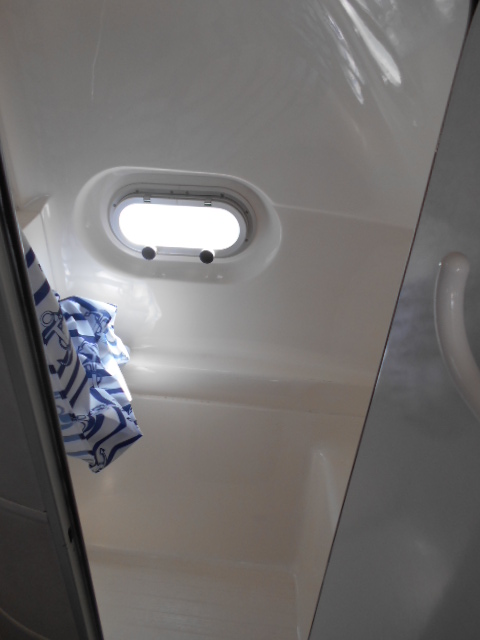 seperate shower space to starboard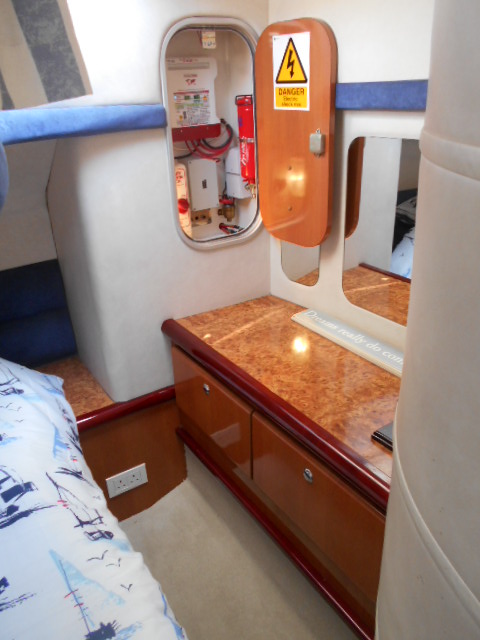 starboard side of bed, hatch over, and access to main electrics locker, (2016 new battery charger fitted,)
opening slot window across transom, with lift out sections for access to steering kit, as well as some storgae drawers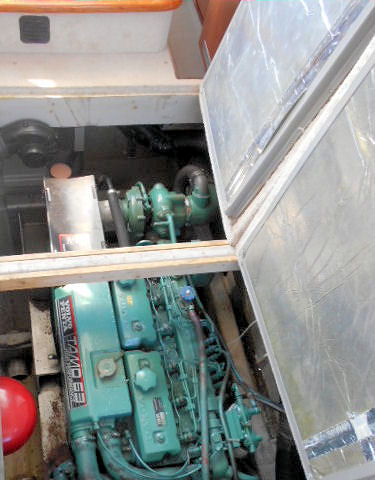 saloon floor lifted to show engines,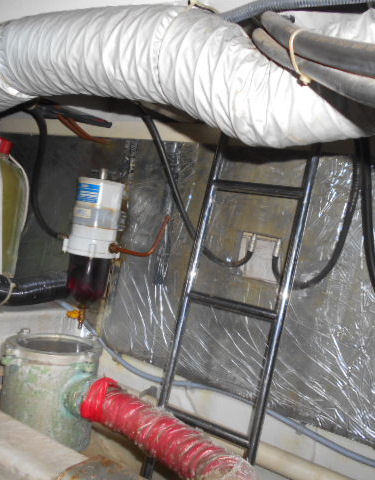 primary fuel filtesr , hotawater tank left of shot, clear top raw water strainers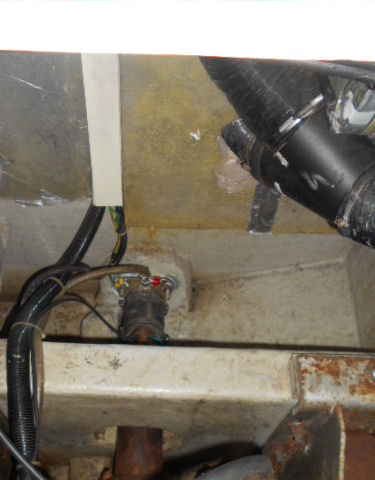 water lubricated conventional stern glands with packing,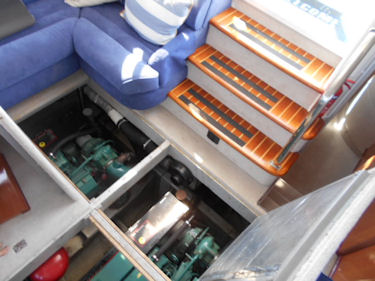 all floor lifts,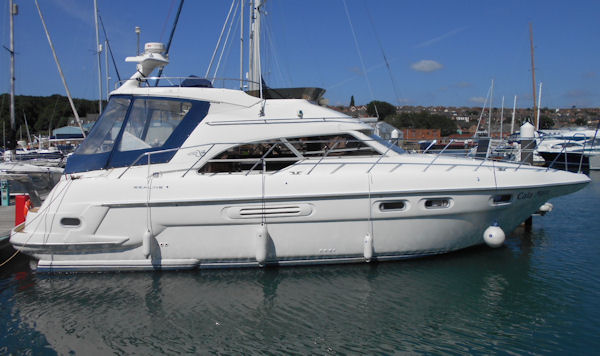 smart "uptogether" example of this popular boat. amazing value family cruiser,