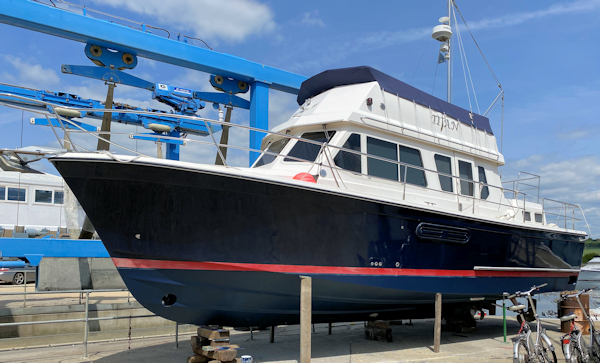 Nice fine entry , triple spray rails/chines
vee carried all the way aft. full under water service April/ May 2020..twim ram tabs,
note transom gate to starboard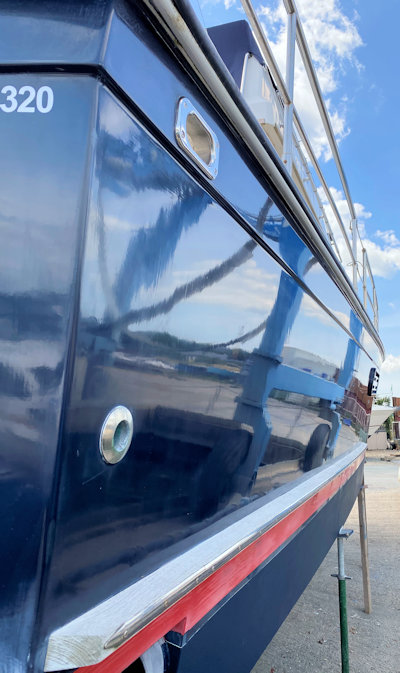 dark blue is a labour of love (we all know that!) as it tends to bloom off the top . and needs a polish each year But there
are good uv filter waxes now that reduce this problem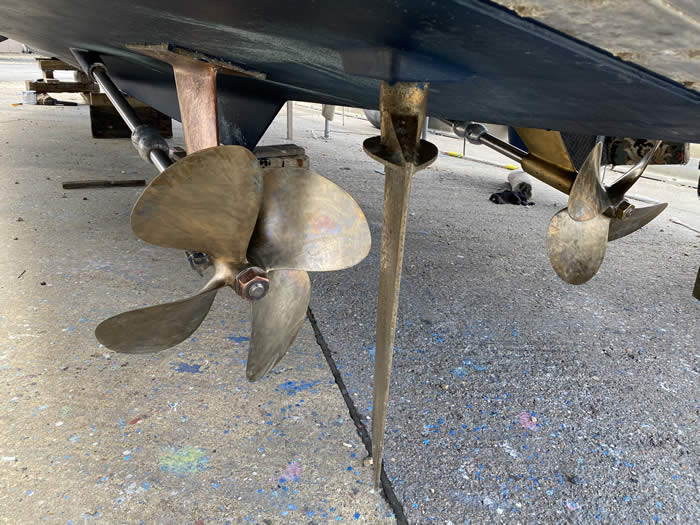 Stern gear looks excellent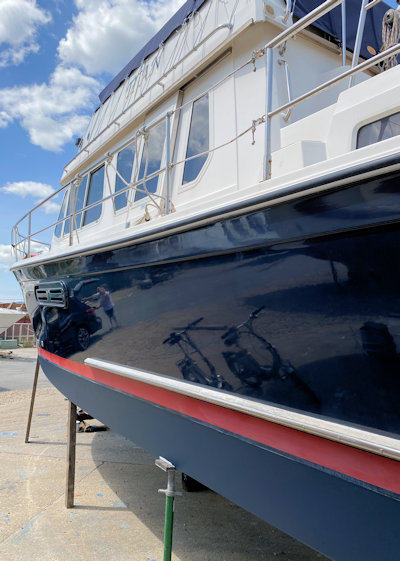 port side..
lovely helm station on flybridge, NEW seat supports, and new upholstery up here..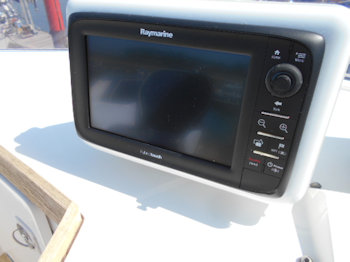 new hybrid touch screen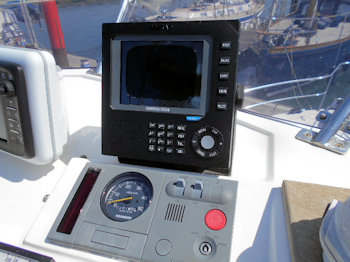 as well as previous sunview 34 x screen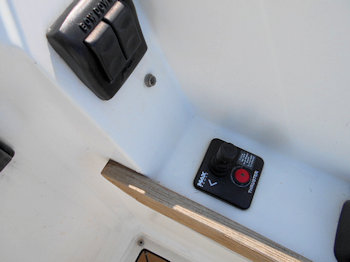 bow prop control
all new upholstery on the seats with lockers under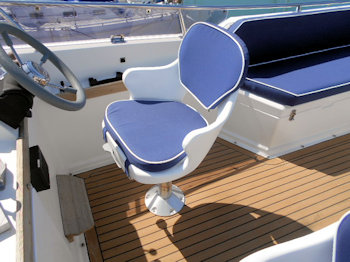 The synthetic deck looks like new..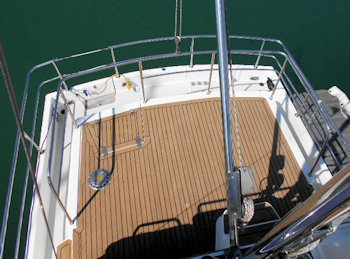 aft deck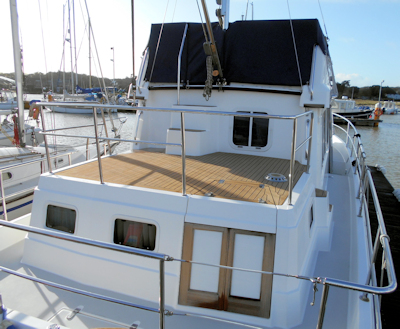 from aft, great rails give safe deck access all round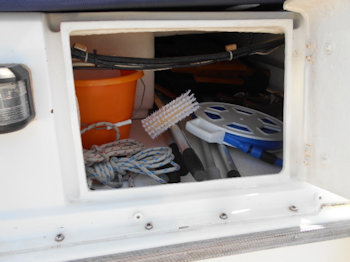 aft door to the long under seat locker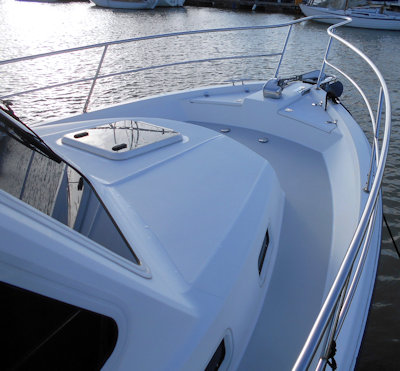 fore deck
nice eybrow overr screen, note full flybridge cover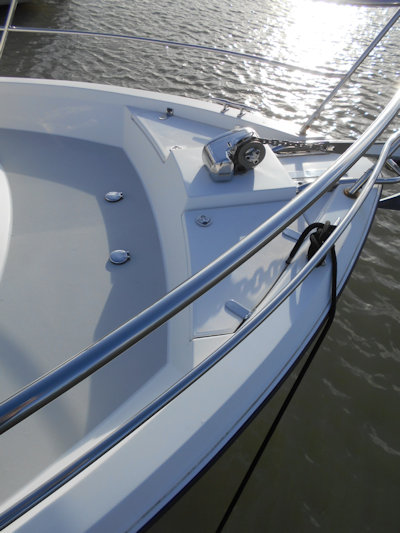 windlass lifted on platform, with big deck hatches each side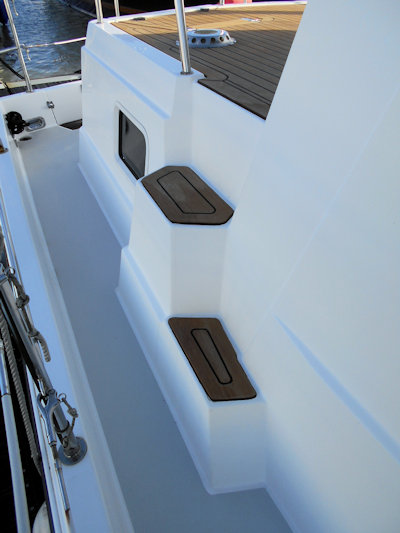 side steps from both aft side decks.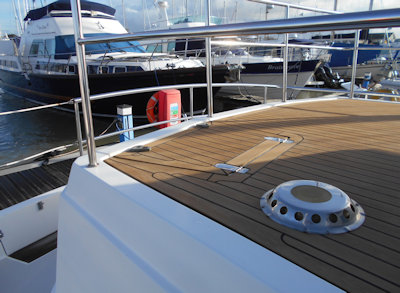 opening hatchway in to aft cabin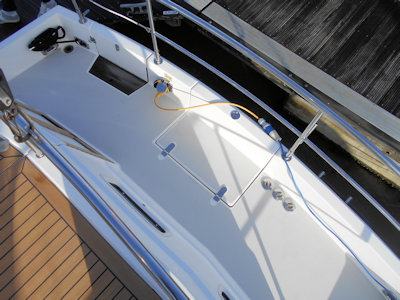 aft deck, deep central locker, and clever gate and moulded aft steps left of shot, Starboard aft on boat.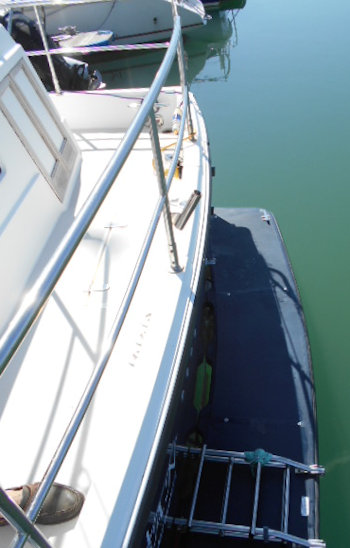 aft platform ( grp, witn deep drop ladder)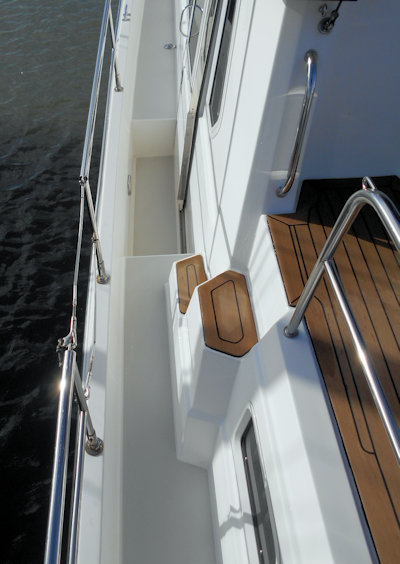 port side deck note opening door
covber on, decent tented cover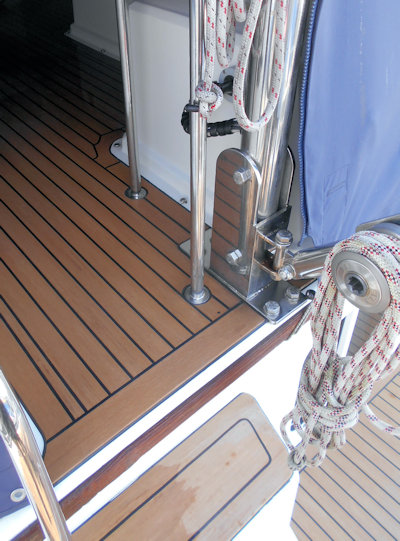 The stainless mizzen mast sat in a solid S/S tabernacle, handy to lift things aboard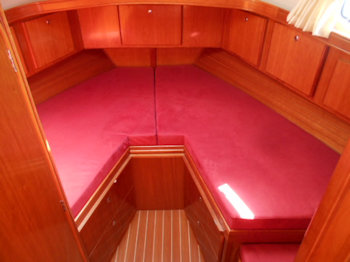 starting forward, Twin adult berths with infill if required. loads of under deck lockers
entry steps ( engineroom access point) WC door left,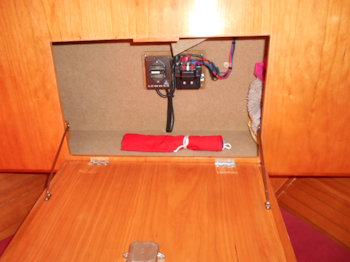 forward, windlass breaker,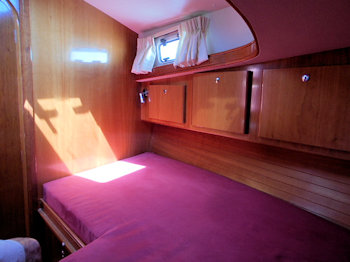 port looking aft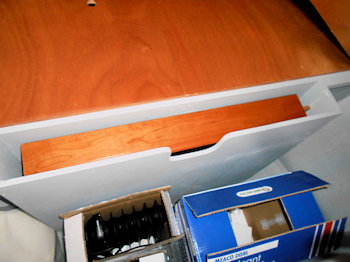 Infill is stored under the berth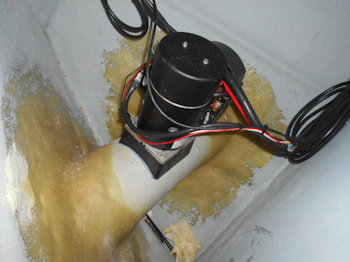 Solid job of bow thruster tube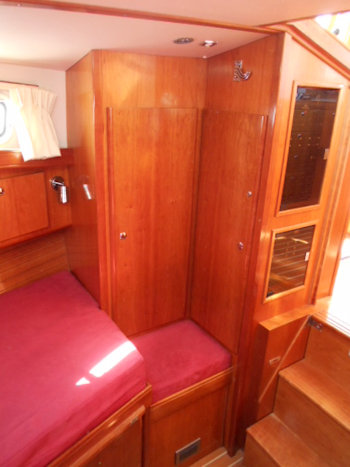 starboard side, hanging locker, and dressing seat
access under dash to all electrics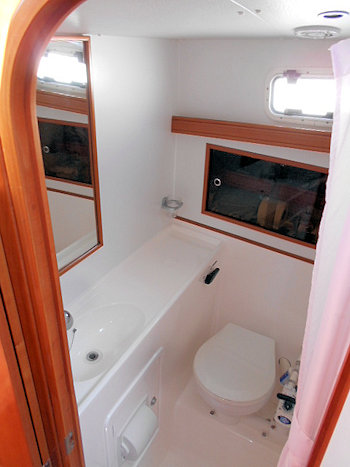 en-suite set to port, lift out tap faucet is shower ..waste tank? note diverter valve..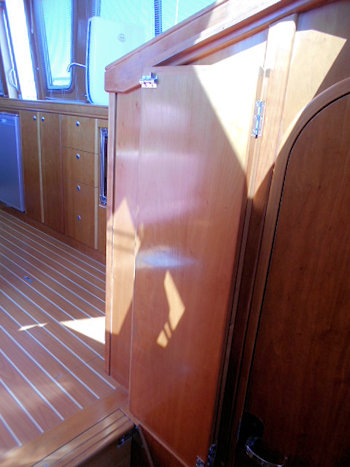 folding cabin door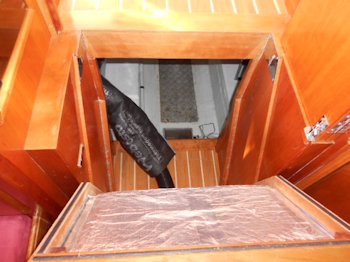 steps allow access into engines if required, Whole saloon floor lifts in easy sections so this hatch is rarely useful..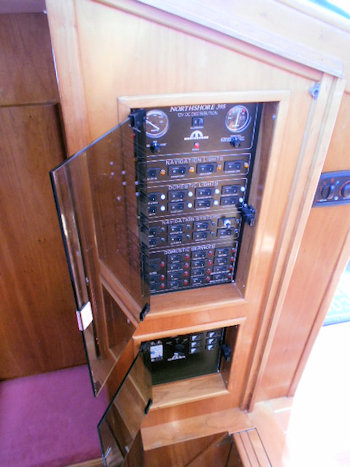 Domestic breaker panel, 220v lower panel webasto diesel fired heater fitted with controls right of shot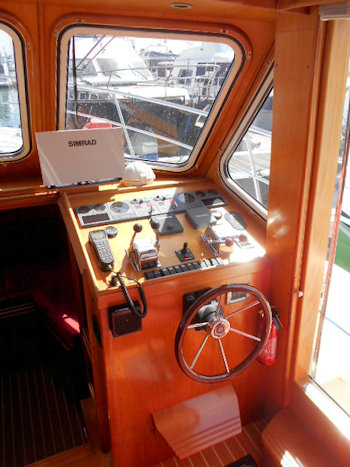 lower helm set to starboard, open door to deck alongside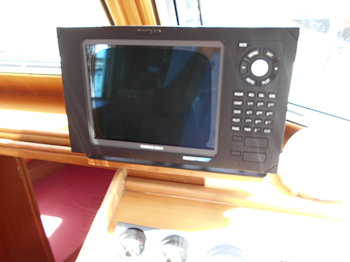 SUNVIEW 44x screen below
Recent Raymarine Pilot head, and tridata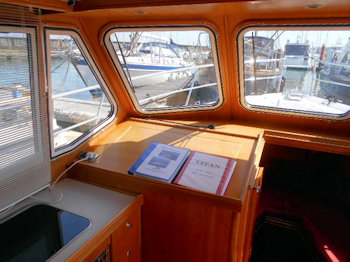 chart area to port and two folders of beautifully prepared details and history , we sold this boat to the current owner
so know the title paperwork is good and she is VAT paid.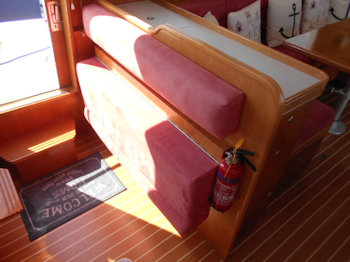 fold up twin helm seat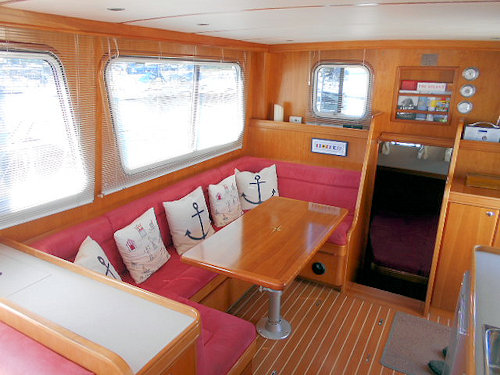 starboard saloon l;ooking aft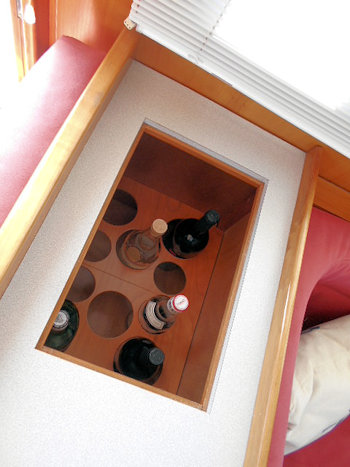 drinks locker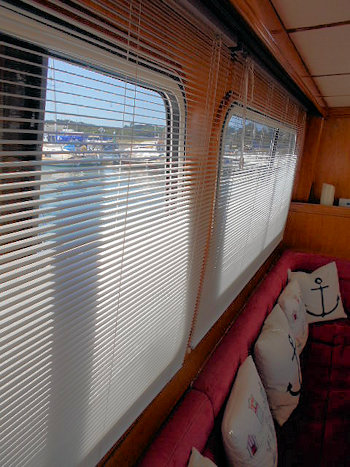 fine blinds look smart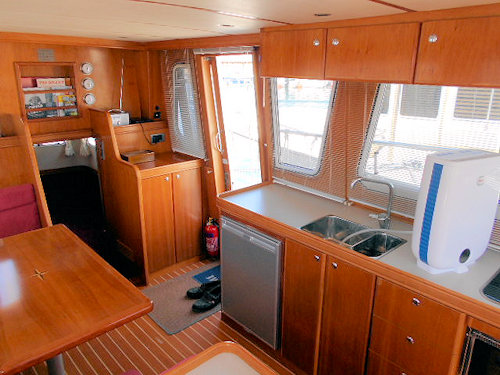 port side of saloon, and galley, ( dehumidifier) loose , and not included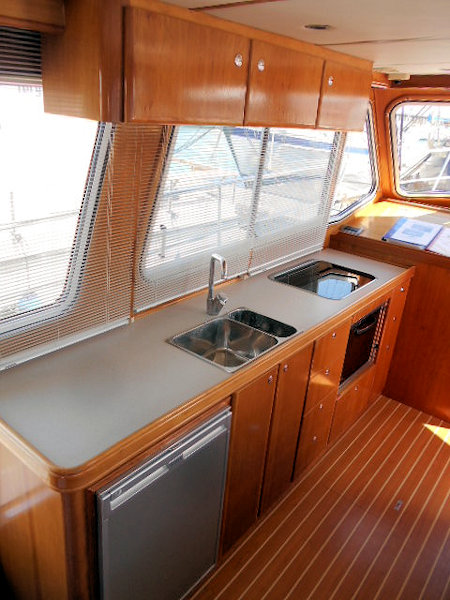 looking forward, all immaculately clean
Gas oven and grill, and three burner hob..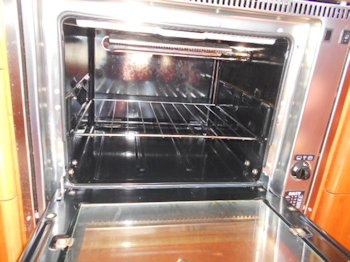 CLEAN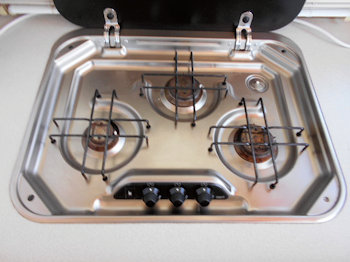 Nice touch the easy clean arrangement with a PLUG to drain the area around burners.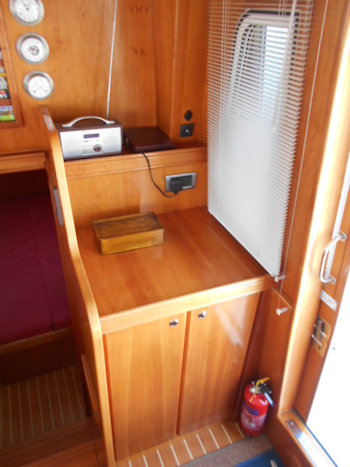 port aft saloon,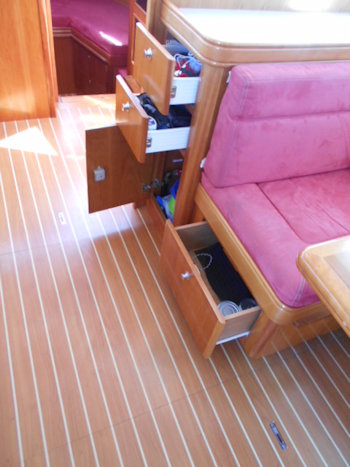 drawer unit etc behind helm, all the floor virtually , lifts in sections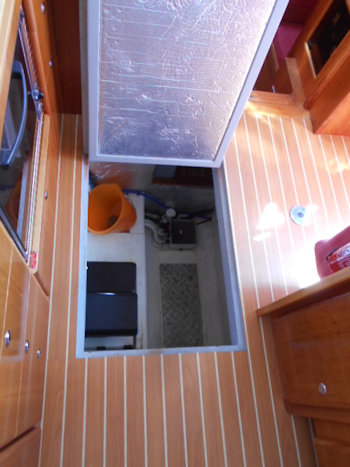 forward one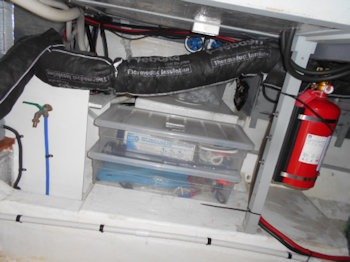 looking to starboard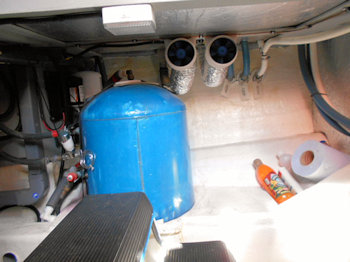 and to port,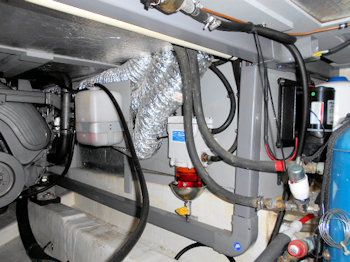 slightly aft to port, big easy fuel primaries
loads of space around engines down here.. port engine looking aft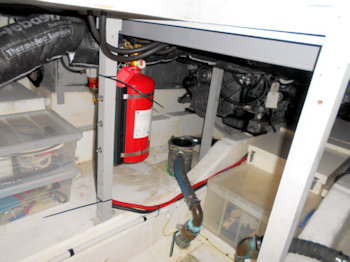 looking to starboard and aft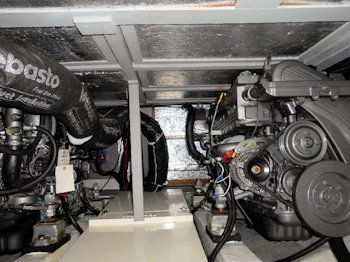 battery boxes between engines.. all overhaed floor can be lifted
SO access can be really very good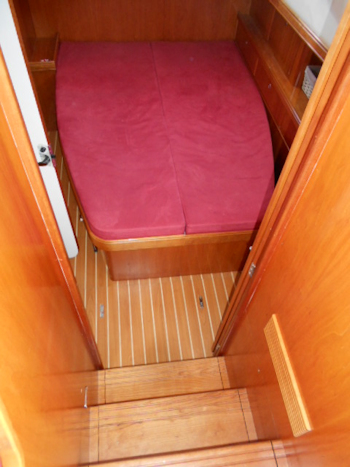 Double aft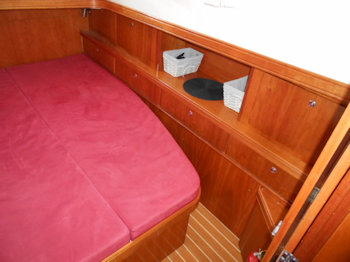 port side , nice woodwork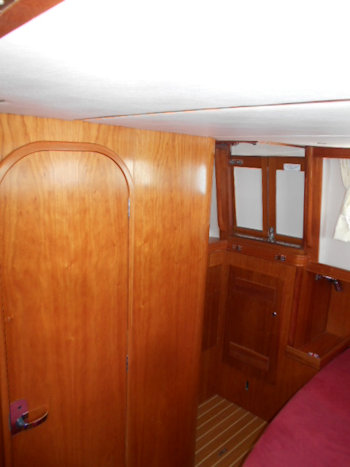 aft to starboard, with Heads/ shower door left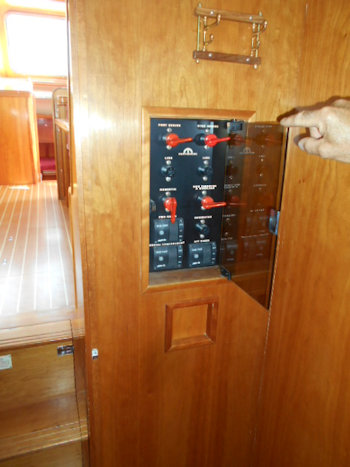 forward bulkhead , has battery switches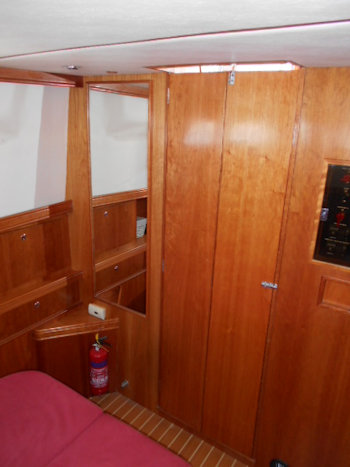 double folding cabin door,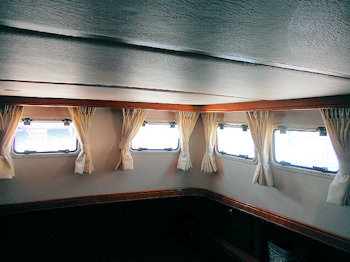 lots of light and air in here , all openers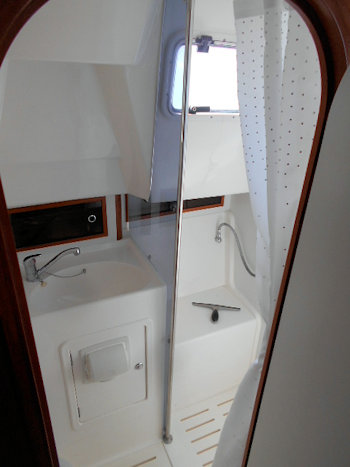 Wc and shower cubicle set to starboard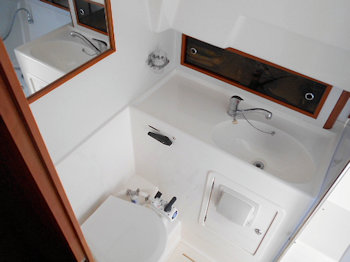 clean simple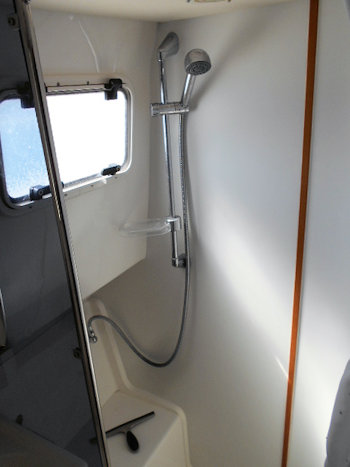 same in shower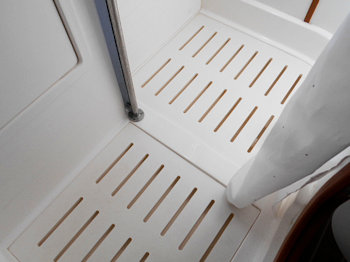 nice simple solid Nylon floor hatches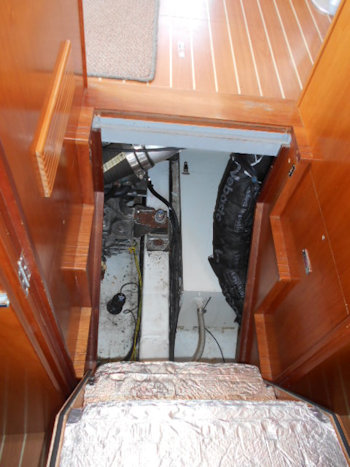 aft access to engineroom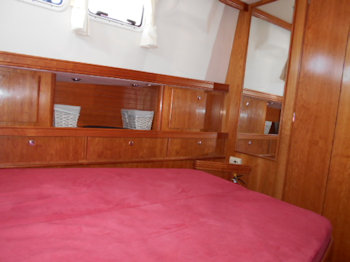 port looking forward across bed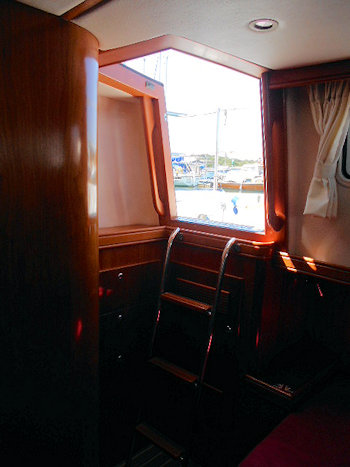 great light afforded if you open up the rear hatch
bashing along.. a nice brochure shot