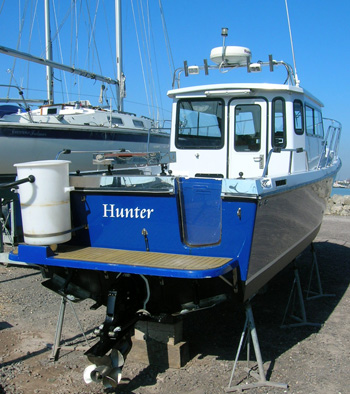 transom access gate stb side, live bait tank fitted to aft platform,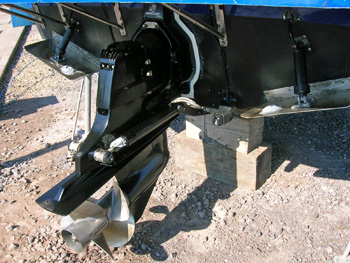 Drive looks very nice, Stainless props to her Bravo Three outdrive. note trim tabs, also note the correct 1" gap around antifouling around transom shield( reduces electrolysis )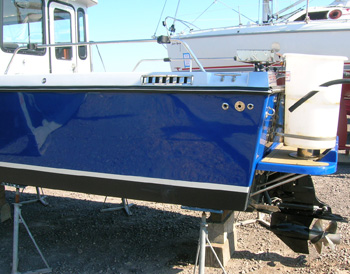 port aft again note reflection and high rails in Cokcpit sides. good metre height from floor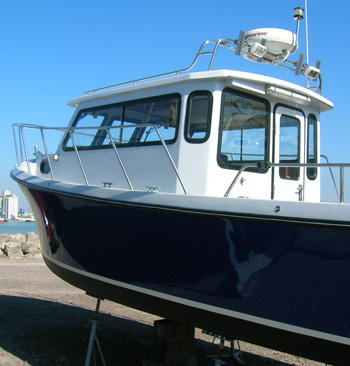 deck grabrails run it to make radar arch, big cockpit light on wheelhouse aft,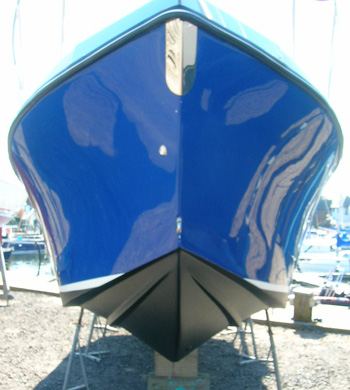 DEEP vee hull, Forward with deep chines.. Stainless stem plate offers some protection from Anchor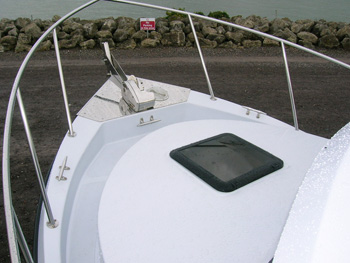 Wonderful big solid S/S bow plate with electric windlass mounted on it,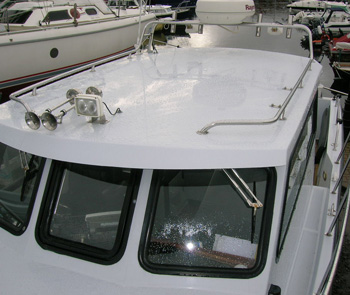 wheelhouse roof, forward facin spot light as well as aft. good deck rails, twin trumpet horn..flat glass to windows makes wipers work better..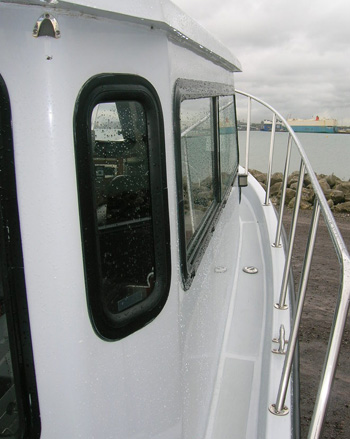 stb looking forward, big sliding opening windows..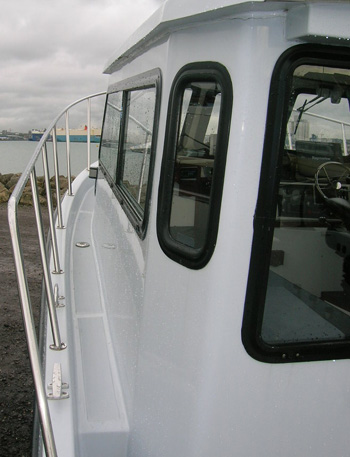 opening windows both sides,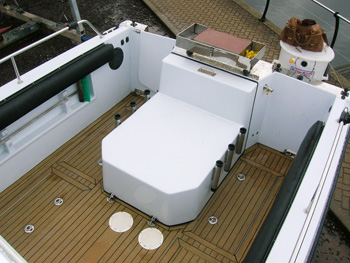 Cockpit, Syntetic Teak deck looks well. four under deck lockers, six rod holders to engine box,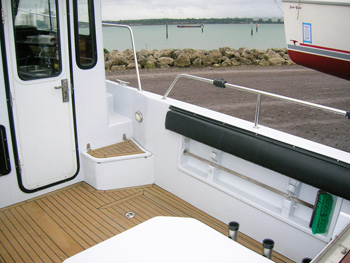 cushion sides make life far better when bracing against the edge with that huge Barracuda on the line.......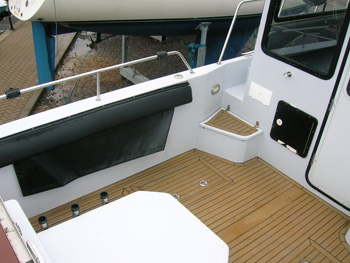 lift lids to both side deck steps, ( battery and switch under port)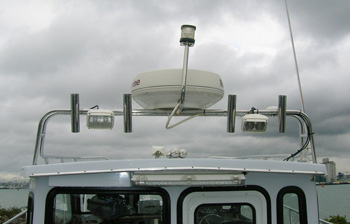 Rod holders aloft, note strip light under overhang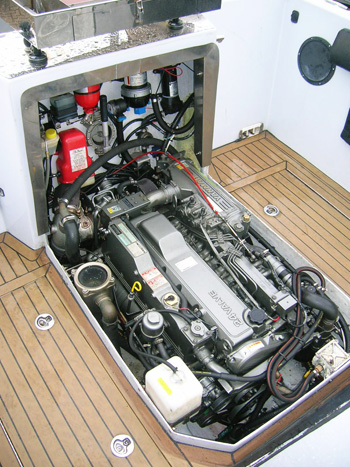 Fabulous power plant very recent Fitted Yanmar. great access.
note again nice Stainless steeel details.. around hatch face..and bait table above..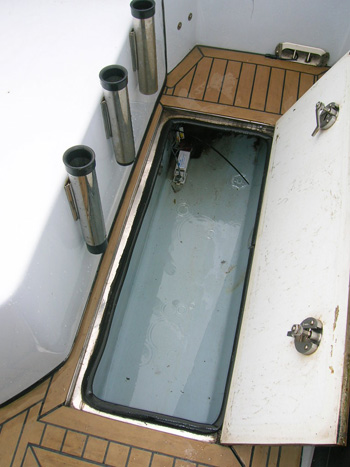 under deck lockers aft, have been modified,, instead of draining to engine bay.. ( WHY WOULD YOU...)
they have been isolated and have pumps with Float switches fitted. that keeps the engine bay nice and dry..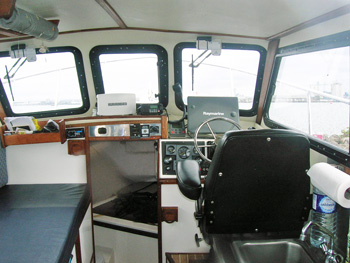 looking forward, big berth to port, ? seat, with stowage under, helm ( damped seat) to stb, nice array of electronics,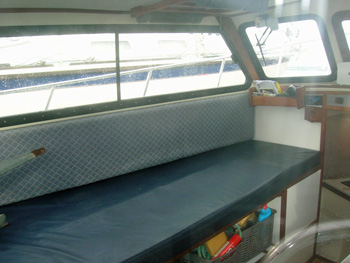 Port side, Good size berth, with stowage under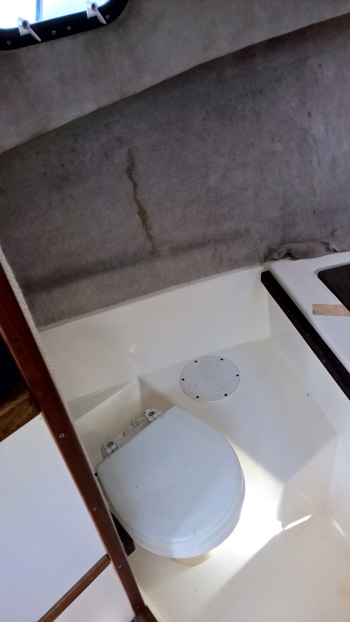 Sea toilet fitted port in fore cabin
slightly better dash shot, note opening centre window..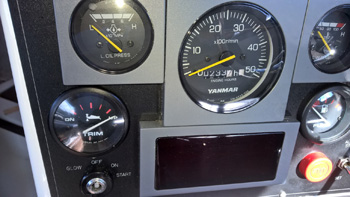 Standar Yanmar panel., 233 Hours FROM NEW !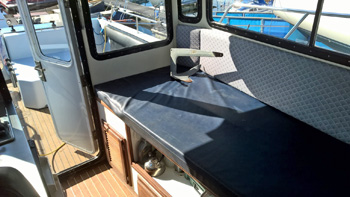 looking aft,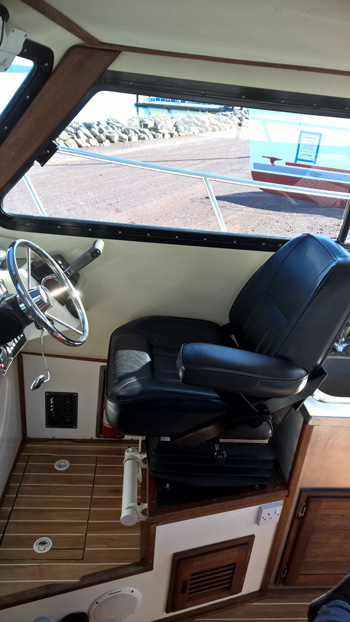 lockers under floor, nice touch the heater under the helm seat.. rather nice damped seat.. take most of the hard compression out of a lumpy sea..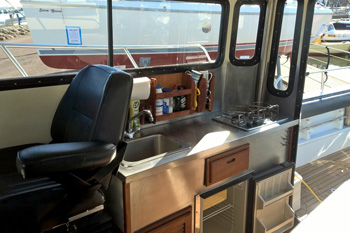 galley unit down stb side, More nice stainless work,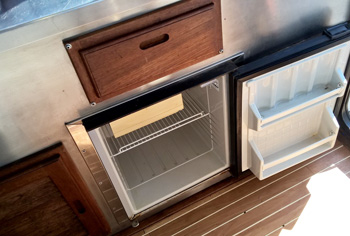 Fridge under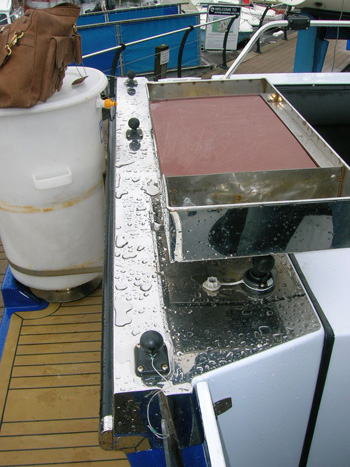 whole transom to has a wonderful Stainless cover plate.. across boat width, The owner must either have shares in Stainless steel.. or it's his business !. very nice.