Sat at her home berth, May be coming ashore in March 2020,
Auxillary Outboard braket fitted,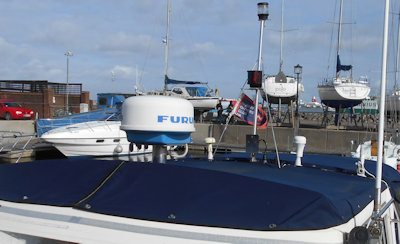 Over all wheelhouse cover,
helm set to port, hatch overhead, lifted Magnetic compass, Garmin GPS and raymarine radar,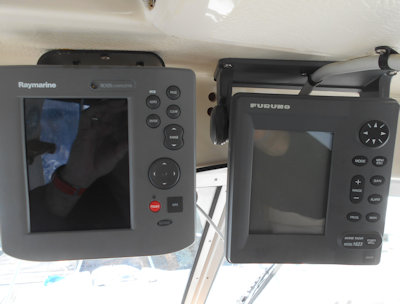 Plotter and radar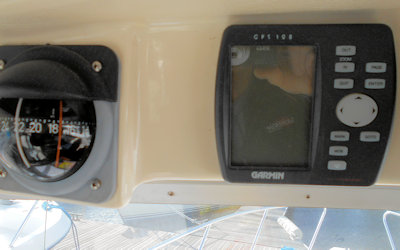 Compass and spare GPS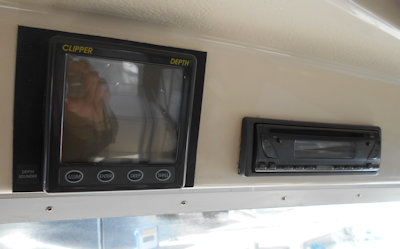 Echosounder and stereo/CD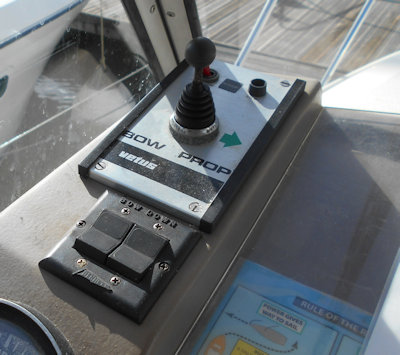 Bow prop and trim tab controls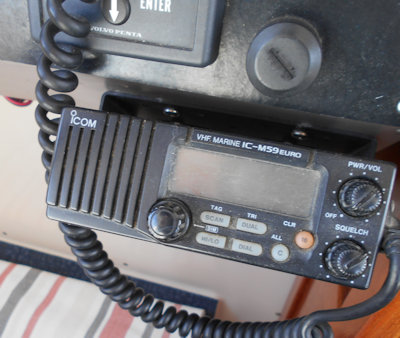 VHF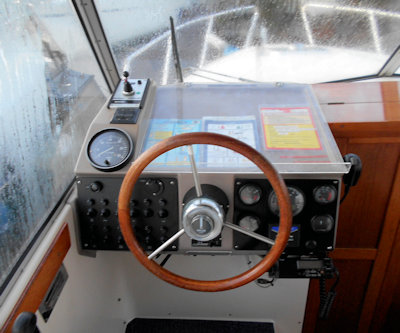 Note Bow thruster joy stick top left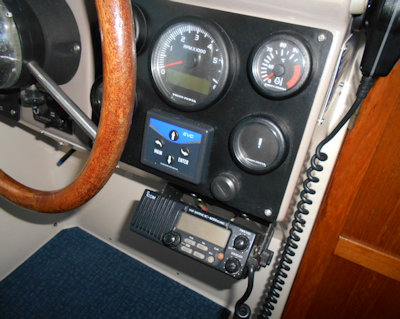 and 2006 volvo engine instrument panel, with EDC,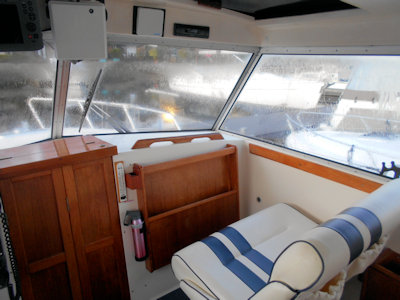 more overhead co-pilot side with extra plotter screen, clipper and Cd stereo.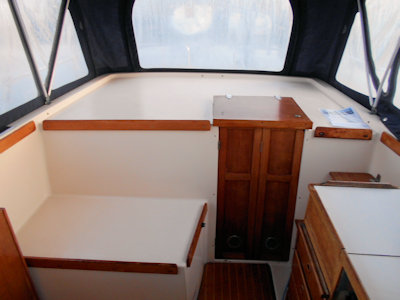 looking aft, all cushions are in excellent order, ( must be second or even third set from new?
aft bed extends under seat moulding left of shot, cabin entry doors, and there is a big suncuchion that covers the aft deck area,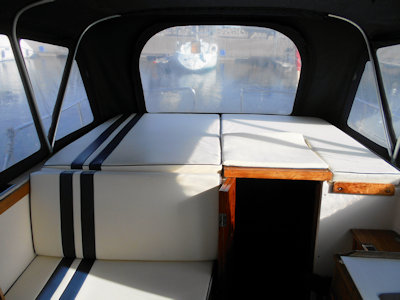 with all the very smart recent Upholstery in place,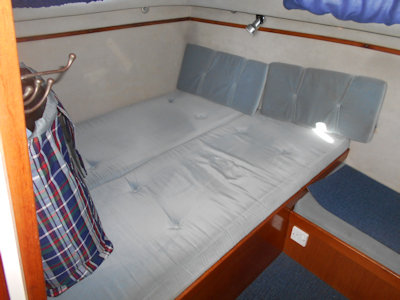 aft berth set to starboard, note 240v point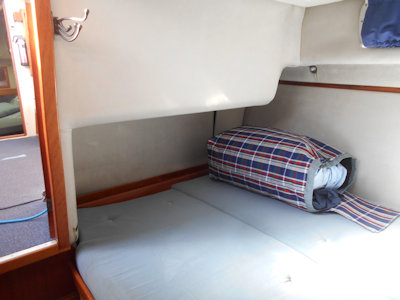 forward end of berth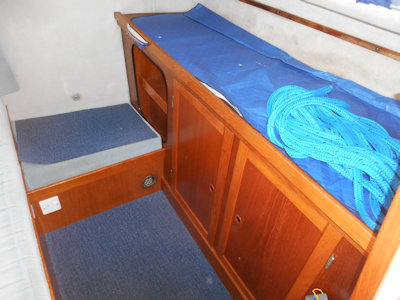 lockers down port side, aft dressing seat, note screen covers on top at present .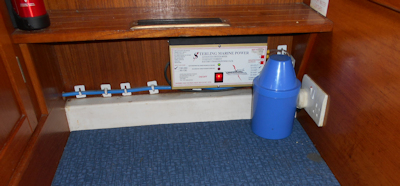 under step, battery charger and another double socket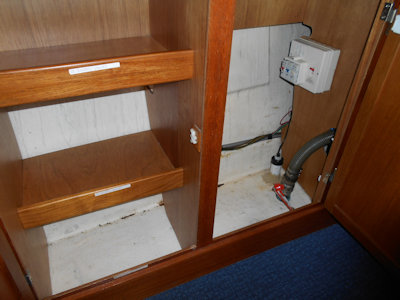 mains board with 30ma trip, echosounder , transducer below with Sink outlet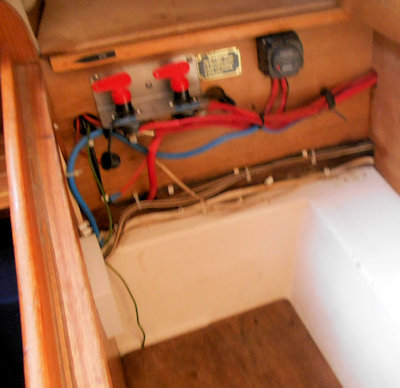 Battery switches under front on aft berth,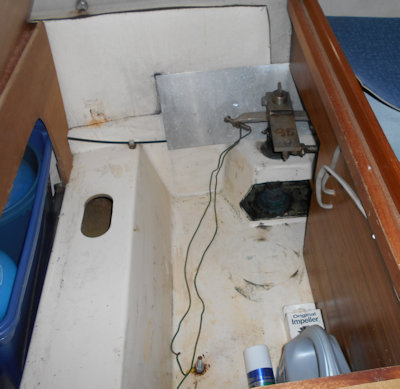 looking aft in same space, access to steering kit,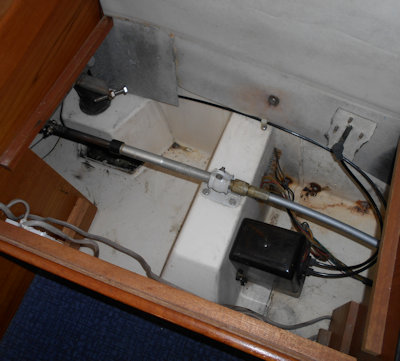 under dressing seat, note Cable Type steering with trim tab pump in Black box,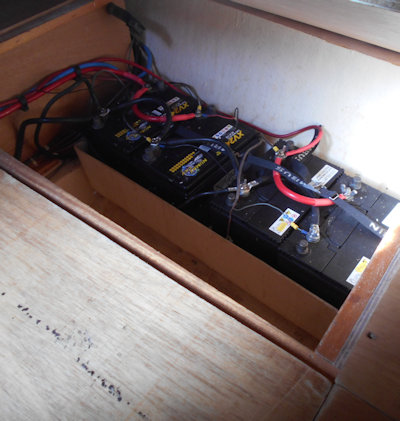 Domestic batteries ( x 4 ) over on Starboard side aft under bed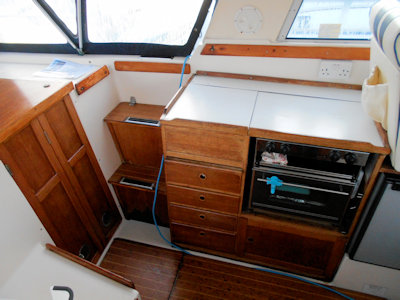 Galley set to port, non original gas cooker, with oven and grill note 240v sockets behind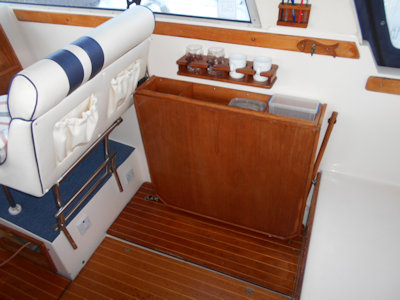 co-pilot seat rolls forward so seat faces aft .. when not underway, good sized table lifts up to use, floor under allows easy access to various services,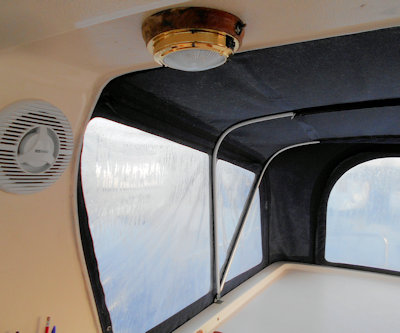 smart waterproof speakers, and recent lights, canopy in decent order also,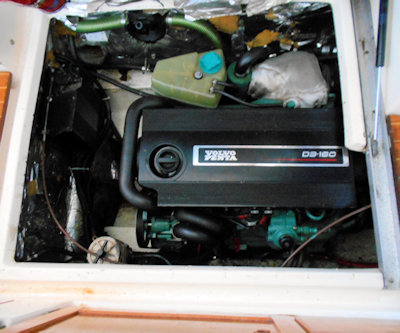 MAIN attraction of this particcular Nimbus 2600 ... recent modern engine replaced in 2006 it will be quieter, cleaner , more ecconomical
and a tad more powerful than the original !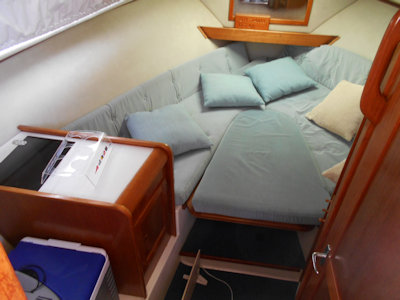 fore cabin, bed infill in place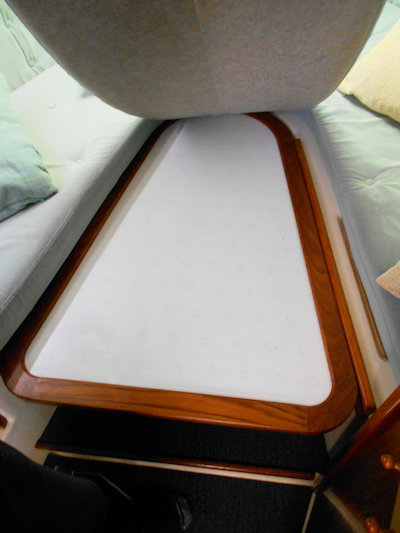 on top of table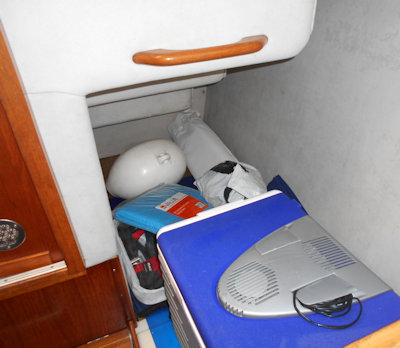 quarter berth, used at present as store, BLUE cool box not included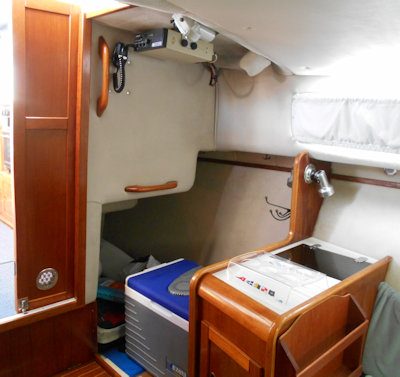 port aft VHF overhead, (second)
Toilet set to starboard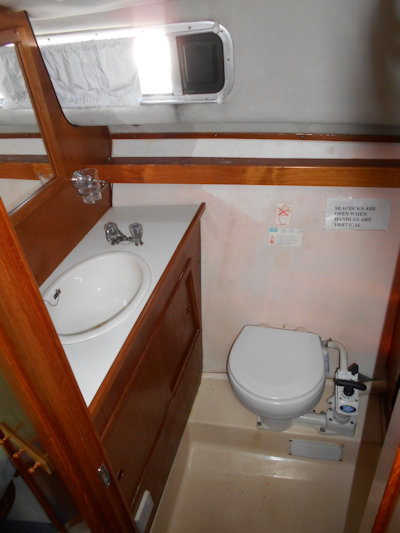 simple seatoilet with sink. (hot and cold) calorifier as well as 240v immersion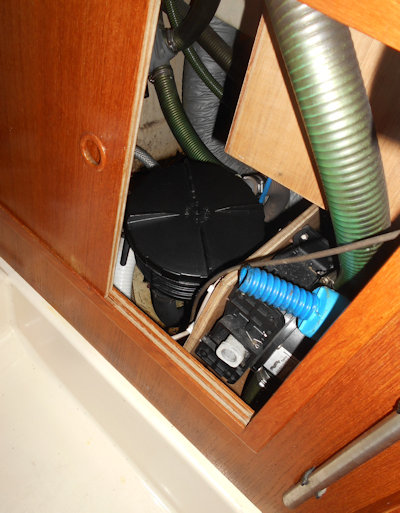 aft locker next to Toilet, has access to sea water strainer as well as "Y" valve and seacocks for toilet and pump for waste tank etc etc