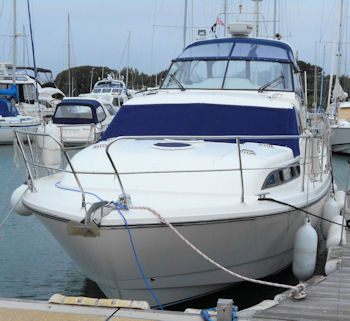 Nice flair to bow,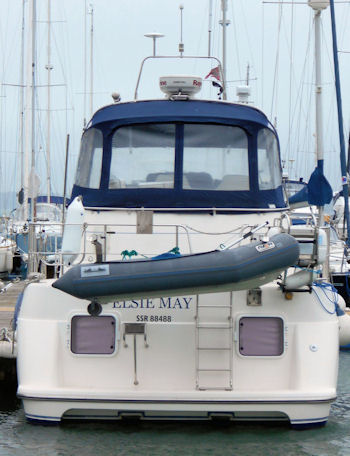 under water exhaust boots each side, reduce Noise considerably,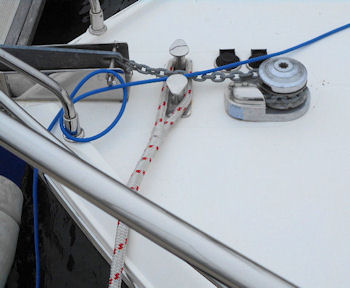 snubbing post bollard to take weight of windlass , deck switches as well as helm remotes,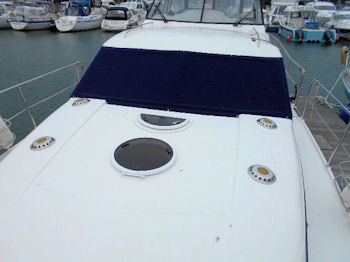 screen cover, Plenty of static ventilators two opening hatches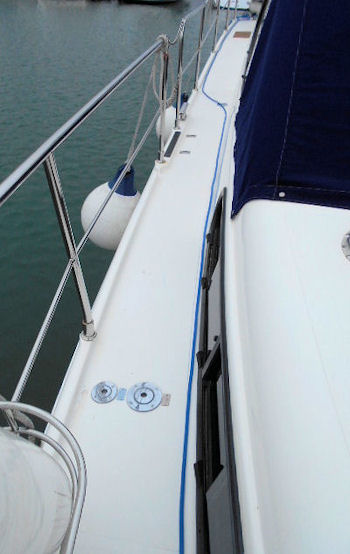 waste tank deck pump out point,
gates each side, with ladder "key Hole" fittings,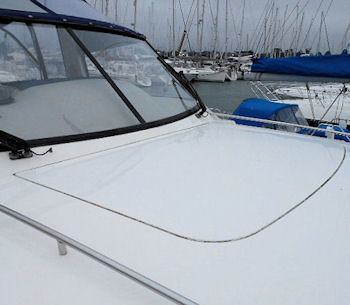 FULL engine hatch , not that you want to.. but Its easy if ever required..so easy that in fact some owners choose to have them out every 20 years for a clean round.. etc.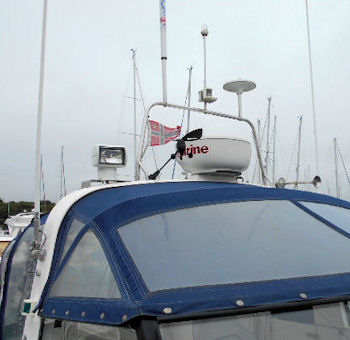 aloft, remote light, and new wind instruments, Recent digital radome, active radar echo, system, etc.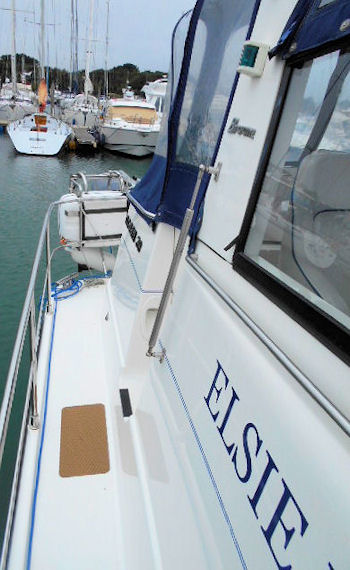 Gas struts on arch make life easy, and simple unlike the complex and expensive electric hydraulic option, note teradmaster on deck by gate exit,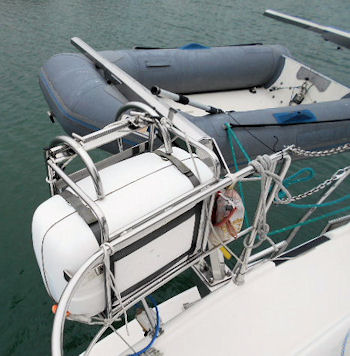 Raft cradle, side boarding ladder hanging there,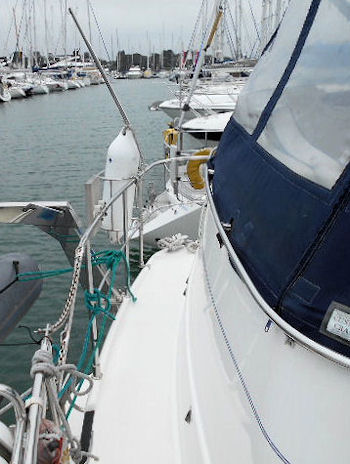 walk round deck, hand rails each side.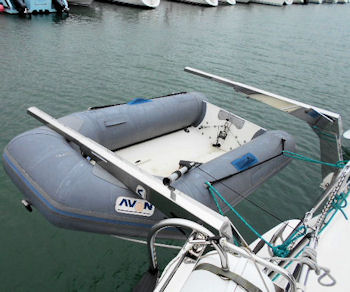 full simpson davits with recent service, and Avon 250 Rib
swim ladder and auxillary bracket down there,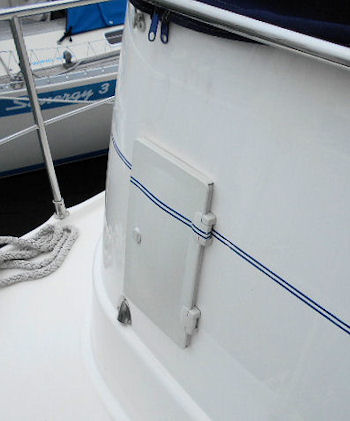 aft shower, handy for muddy boots, Dogs, what ever as well as fresh water rinse aftyer a dip!
port side deck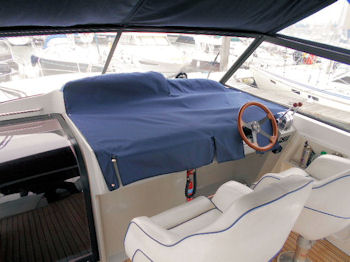 new dash cover,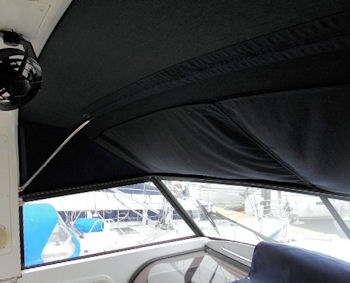 note cover velcros on over clear areas,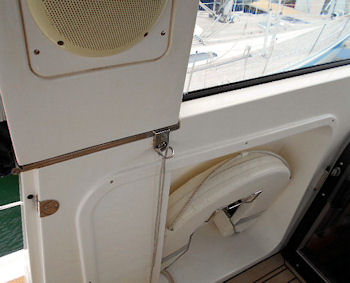 strap hinges to arch, exterior vhf and stereo speakers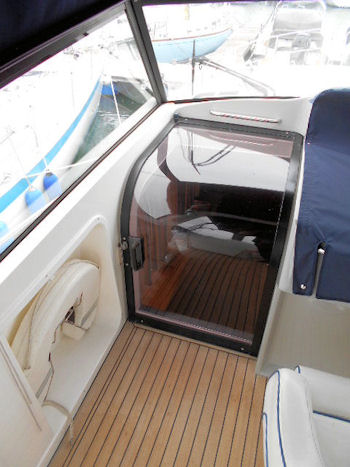 cabin door slides right under dash
aft seating, current owner has removed ( but kept) one table socket,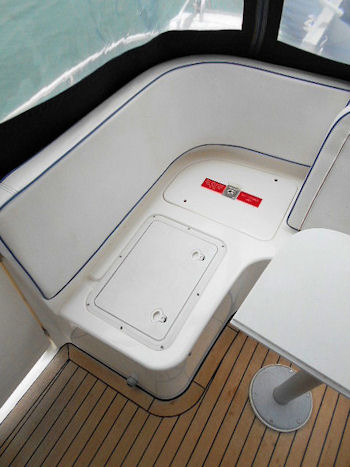 waterproof lockers under seats,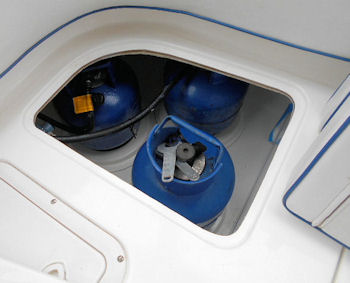 3 x Calor Butane bottles,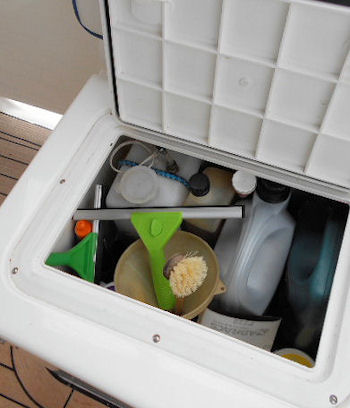 general stowage as well as fresh water screen wash bottle left of shot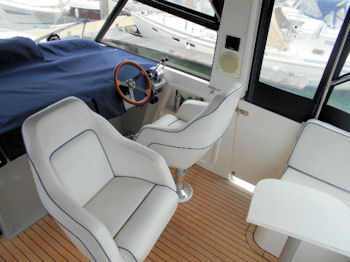 seats turn to face aft in harbour, smart Teak option was a factory extra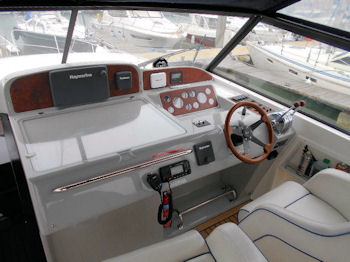 fabulious helm area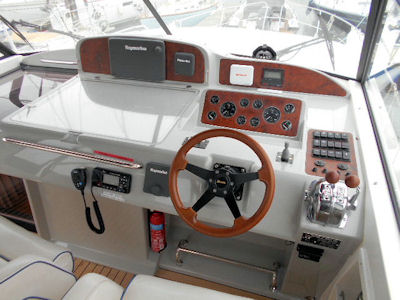 good paper chart area,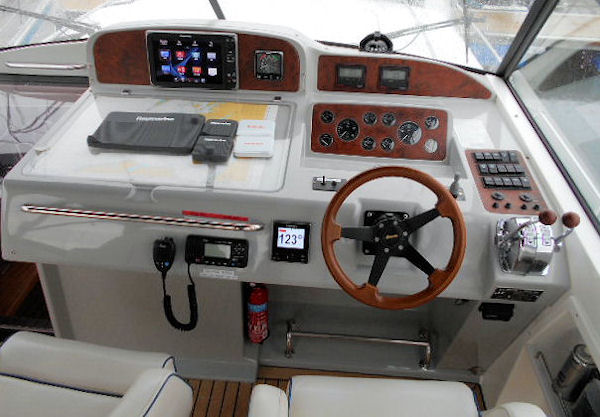 I've done many miles sat at this helm, and it works really well, NOT QUITE the vision of a flybridge, ( nearly, ) but you are warm, dry and behind a tall flat glass screen so little distortion of view, safe enclosed, with all crew not detached like a fly bridge, you are also quite well aft, so less pitch moment in a lumpy sea. very Comfortable.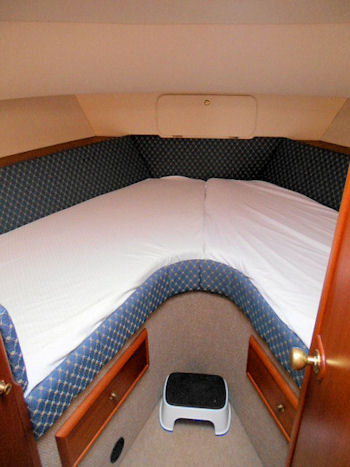 twin 6'5" berths forward, access to anchor chain forward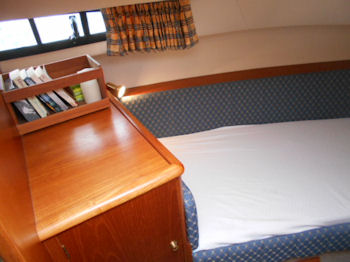 extra book case,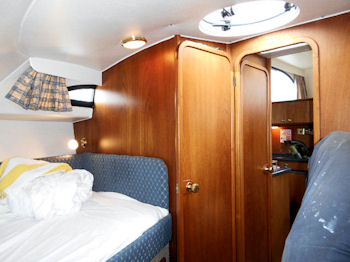 looking aft, cabin door ajar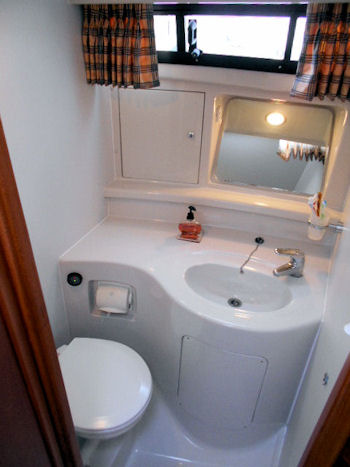 day heads( electric) set to starboard, waste tank guage left,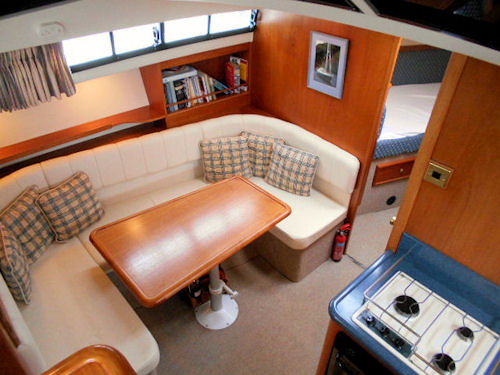 lovely dinette area, ( this will drop to a double berth) extra book case by factory,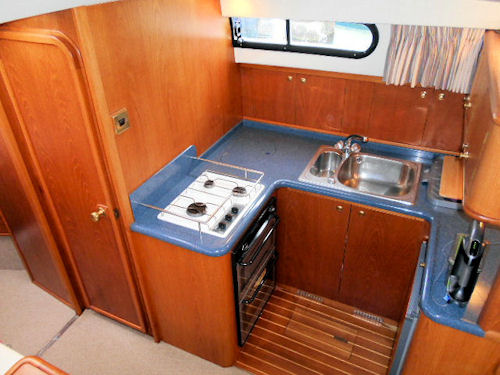 Avonite surfaces, ( extra at the time) Teak and Holly floor also extra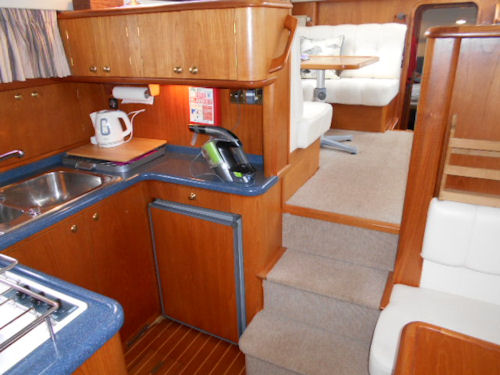 looking aft,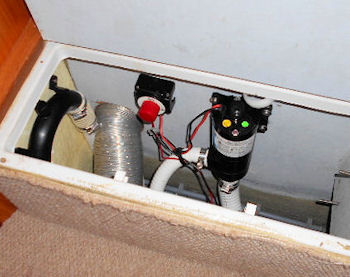 recent Macerator 2018,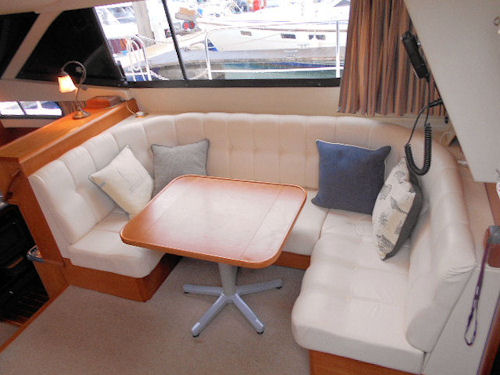 smart Upholstery, note this table is an extra over standard coffee table, also note the saloon floor carpet has been fitted OVER the original engine access hatches.. , so it is far nicer under foot!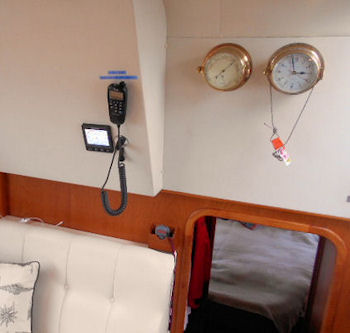 NEW DSC/VHF 2018, with second control Mic, as well as remote wind instruments.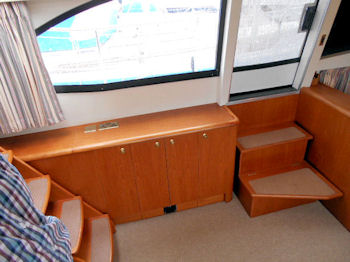 side steps to side door, and cabin access steps left,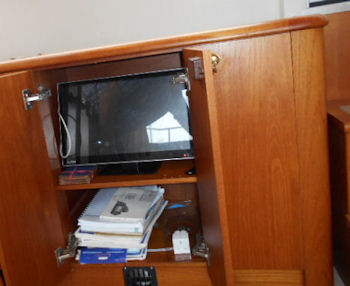 TV in locker, lifts out to sit on top,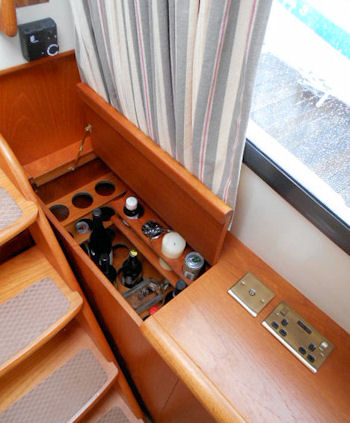 heater controls left, drinks under, and TV sockets right with USB charging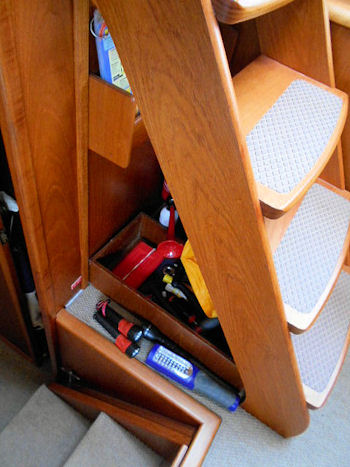 extra Teak shelves and locker trays, under steps, The treadmaster patches are Routered in flat Typical good practice from Broom.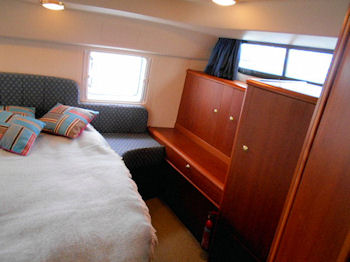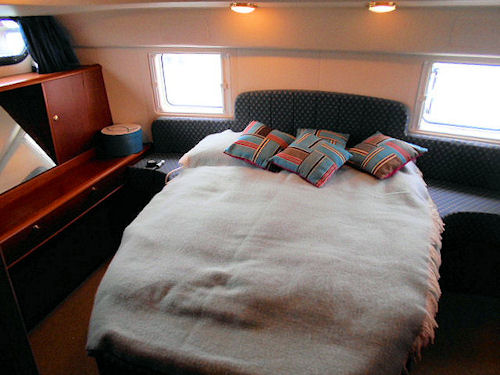 WONDERFUL aft cabin, with plenty of floor each side, and two opening hatches with insect blinds and black out screens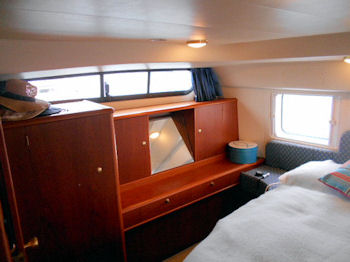 starboard aft, second hanging lockers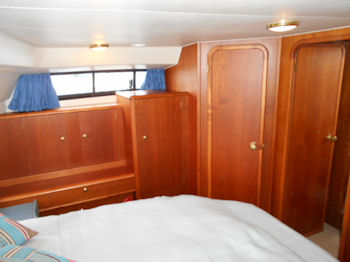 door left to WC and right out of cabin,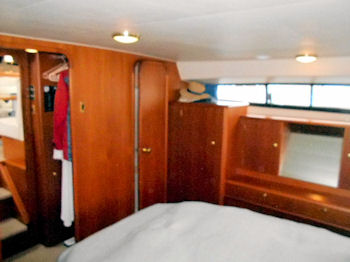 far door in to shower cubicle,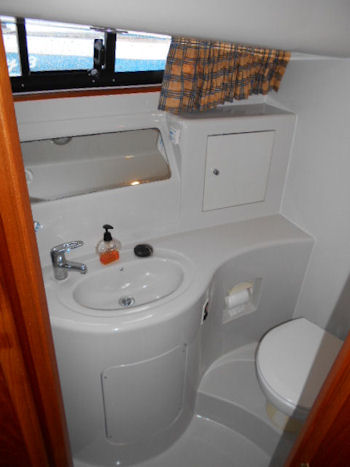 electric heads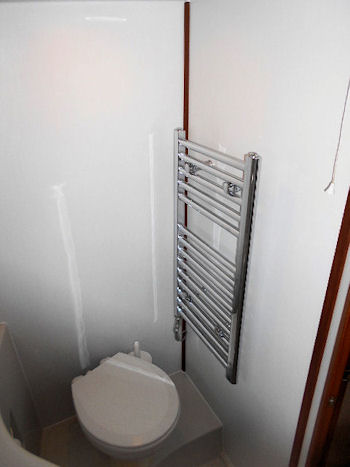 with heated towel rail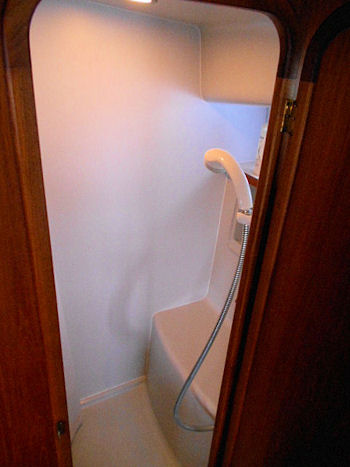 shower set to starboard, moulded seat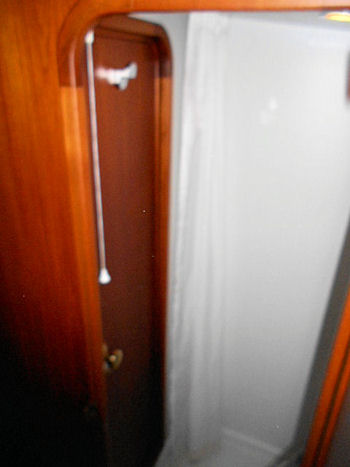 second door so the shower can be used without entering the aft cabin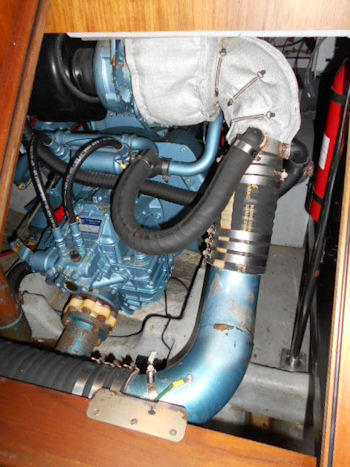 steps lift to gain aft access to engines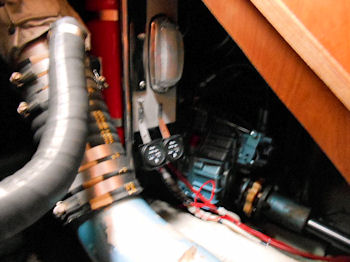 Hour clocks down here,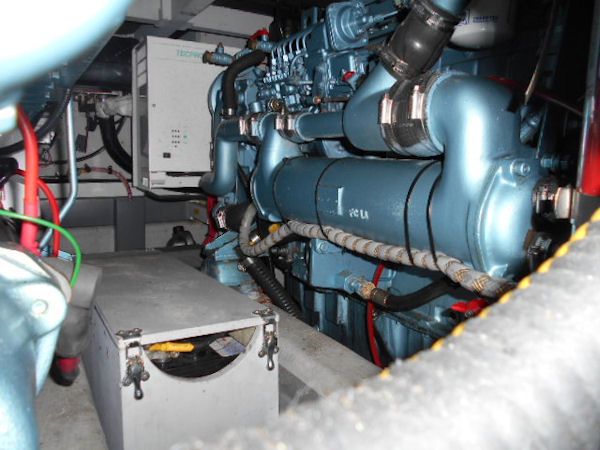 Wonderful Units, engine starts in box central new 2017, TEch Pro charger forward,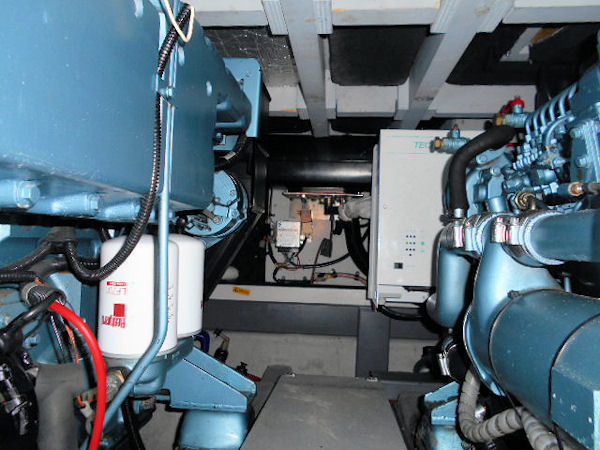 recent service. WHOLE floor overhead is easy to remove piece at a time or Complete!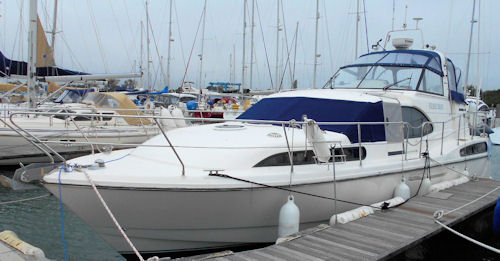 WATCH THE VIDEOWALKS;
Exterior;https://youtu.be/9PeQC6BIAWQ
and Interior; https://youtu.be/px-VZeKNqrI